You Go Terriers!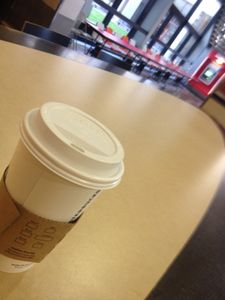 We all get jazzed seeing our students successfully searching for their dreams and their passions.
The Boston University community and the student life experience inspire us. During your time at the University, I hope you looked around and caught the vibe. Listened to music. Read as much as you could. I hope you got around campus to see the community at its best.
You've been on a long journey. Pause to celebrate. You took deep breaths and listened to the bray of your heart. Congratulations again.
Explanations of the spirit of this place are complicated. This place is about the power of now. There is no script. A place full of split-second decisions to fulfill what the moment requires. This is a grand conversation. Inspired thinking. A cool urban campus. Historic. Caring.
Style floats through this place — it is both lyrical and thought-provoking. Style in a place where the mind and the heart dance together. Hope you enjoyed it and that you see its reflection in the people, streams, conversations, posts, status updates and pictures.
Thank you for making this place vibrant.
May joy walk beside you
Let beauty surround you.
And, let kindness guide you.
Peace.
In addition to our students, credit is due to Sylvia Plath, Wynton Marsalis, and Geoffrey C. Ward, Ilan Stavans and Verónica Albin, George H. Bass, and Brenda Ueland for the inspiration they gave me for writing this post.