Ranked #3 in 2016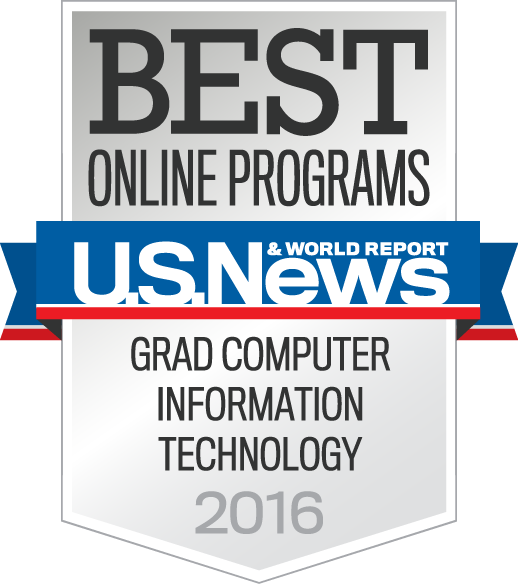 U.S. News & World Report ranked the master's in Computer Information Systems #3 among the nation's Best Online Graduate Computer Information Technology Programs.
---
Metropolitan College received the USDLA Platinum Best Practices Award for Distance Learning Programming for the course Quantitative Methods for Information Systems, developed by Dr. Anatoly Temkin and Dr. Daniel Hillman.
The Master of Science in Computer Information Systems has been accredited by the Project Management Institute Global Accreditation Center for Project Management Education Programs (GAC).
The GAC and PMI logos are registered marks of the Project Management Institute, Inc. For the full list of PMI's legal marks, please contact the PMI Legal department.