An Overview
"In the heart of the City, in the service of the City."
LEMUEL MURLIN
President, Boston University, 1911-1924
Since our charter in 1869, Boston University has been first and foremost an urban institution, a thriving hub of intellectual, scientific, and cultural activity in the heart of the city. A city unique in that it's small enough to feel like a community yet big enough to be called "America's College Town," one that embraces us, the fourth-largest independent not-for-profit university in the country and the largest in Boston. We're not just a footnote, we're a source of pride in the community, often thought of as Boston's University.
We've always enjoyed a symbiotic relationship with the metropolitan area, encouraging our students to enrich their lives and education by taking advantage of the city's resources and, in turn, playing a vital role in the life of our neighbors by providing them with a wide range of educational, cultural, social, legal, and medical services.
From the moment they step foot on campus, we urge our more than 2,670 faculty and over 33,600 students to recognize membership in not only our academic community, but in the one that lies beyond the University. We immerse them in opportunities to take part in programs designed to serve the needs of our neighbors.
Our Community Service Center is home to 13 student-run service programs. With a volunteer base of more than 4,500 people, they contribute an estimated 130,000 hours of service annually, largely to the Greater Boston area.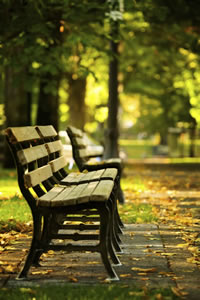 Our faculty is committed to bringing knowledge and resources beyond the confines of the classroom. Our doctors and medical students make house calls to senior citizens and each year our Medical Center serves thousands of uninsured neighbors.
Some BU programs will sound familiar, like food banks and can drives. But many, like CityLab, are so innovative, they've been studied and replicated across the country.
Our campus planners take seriously a long-standing commitment to urban civility. Careful expansions allow for neighborly considerations like maintaining open space and stewarding restorations that preserve a fit with neighboring architecture.
As one of the area's largest employers, we provide economic ballast for Boston in uncertain times. We employ over 27,019 Massachusetts residents and spend more than $1.310 billion in salaries and benefits for residents of the Boston metropolitan area and for the purchase of goods and services in Greater Boston.
We are also among Boston's top taxpayers. Yet we are proactive in finding ways to reduce our demand on municipal services. We provide our own snow removal, street cleaning, and sidewalk maintenance, even trash pick-ups and recycling. And a dedicated police force that works around the clock.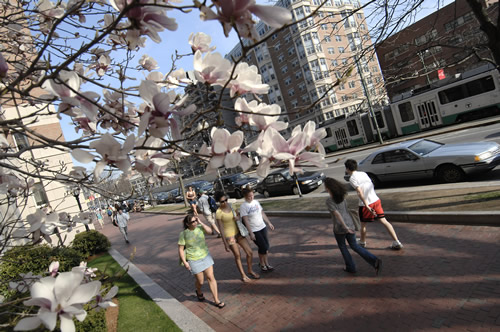 There are many other ways the University seeks to better the lives of all who also call Boston home. The following pages highlight only a fraction of them. For a complete list of innovative educational, health, community, and recreational services funded directly or indirectly by the University, visit www.bu.edu/oir/reports/public/