WE WELCOME NEW PATIENTS
WE ARE USING ZOOM TO PROVIDE ALL SERVICES REMOTELY
FROM THE SAFETY OF YOUR HOME
We will be continuing to provide assessment and psychotherapy services to new and current patients in remote ways using secure Zoom video and audio conferencing.  Please check in with your provider to schedule appointments, or, for new patients, contact us at bonnieb@bu.edu or leave a message at (617) 353-9610 to make an appointment for tele-mental health services.  Please note that your clinician may be calling from a blocked number.
For up-to-date COVID-19 information:
https://www.cdc.gov/coronavirus/2019-ncov/about/index.html
https://www.mass.gov/resource/information-on-the-outbreak-of-coronavirus-disease-2019-covid-19
Center for Anxiety and Related Disorders at Boston University
900 Commonwealth Avenue, 2nd Floor
Boston, MA 02215
617-353-9610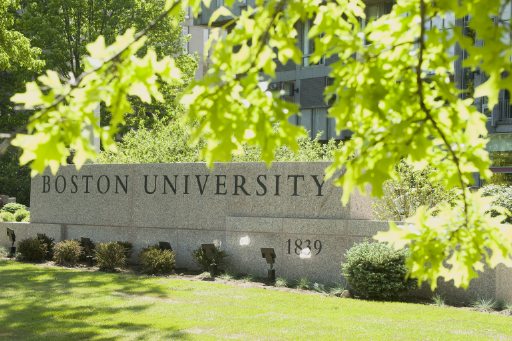 Welcome to the Center for Anxiety and Related Disorders at Boston University
The Center for Anxiety and Related Disorders at Boston University (BU CARD) is an internationally known Clinic specializing in helping both adults and children address a range of anxiety disorders and related challenges, such as difficulties with mood, sleep, concentration, and pain. We stand at the forefront of research in providing treatments that work and are dedicated to keeping high standards for the services we provide. Our faculty and staff strive to deliver state-of-the-art clinical services to individuals of all backgrounds.  We also offer assessment and therapy on a sliding scale fee in order to accommodate individuals with limited income.  For more information on who we are and what we do, please explore our website. Feel free to contact us by calling 617-353-9610, or e-mail Bonnie Brown, our Nurse Administrator and Health Communications Specialist, at bonnieb@bu.edu.
Location
Note:  Although the address is 900 Commonwealth Avenue, the front entrance is for CVS and ours is on St. Paul Street (corner of St. Paul and Commonwealth). Enter on side of building and take the elevator to the second floor.  Center entrance to the right via the double glass doors and kindly check in at the front desk.
Parking
There is metered parking around the building, as well as some street parking in Brookline. There is non-metered street parking in Brookline on a variety of streets including Egmont St. (between St. Paul and Pleasant), Thatcher St. (between Amory and Pleasant), and Pleasant St. (between Thatcher and Comm Ave.). Please note that Brookline (west of Commonwealth Avenue) has free two-hour parking, however, there are some signs prohibiting parking between 8 and 10 AM.
Another option is the Agganis Arena parking garage, located across Commonwealth Avenue (see map and additional information on the links below)
https://www.agganisarena.com/plan-your-visit/parking/
They accept cash or credit card.  There is an increased cost for parking when events are held at the arena (event link below).
https://www.agganisarena.com/events-tickets/calendar/