Concur Mobile App – Update to Login Procedure
As of September 15th, Boston University SAP Concur Mobile Users will now log in with single sign-on.  The previous PIN method has been removed, and will no longer be an option when using your SAP Concur Mobile app.  The next time you log into your SAP Concur Mobile App, at the prompt you should enter your BU email address.
Please note: do not select "Take me back to the old Sign In experience" as this will direct you to the previous mobile pin method of sign-in, which is no longer active.
From there, click Next.  On the next screen, you can select the option "Sign in with BOSTON UNIVERSITY" and this will prompt you to sign in with your Duo Mobile app SSO.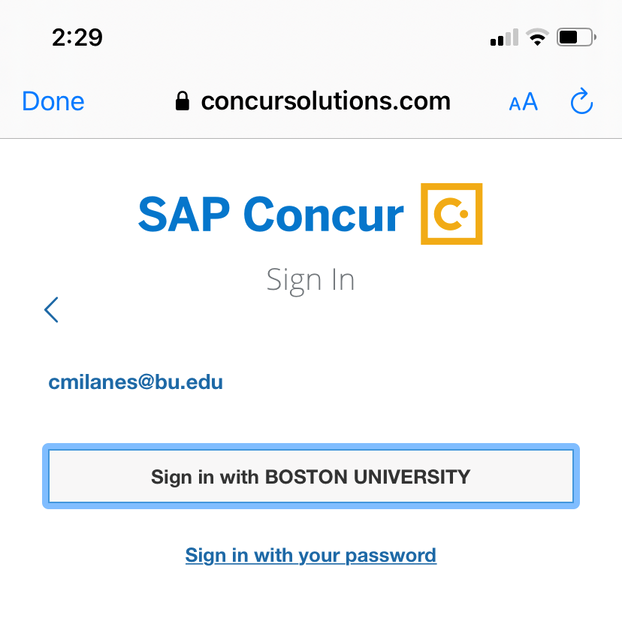 If you do not already utilize the SAP Concur Mobile App, please consult our quick reference guides on how to download and register your Concur mobile app. This app is extremely helpful for recording expenses, documenting receipts, as well as approving reports, even while traveling or otherwise out of the office.
If there are any questions regarding this notice or the new SAP Concur Mobile App, please submit a help case to Travel through the VPFA Service Portal.