Adding a Program Outcome Plan in Anthology (formerly Campus Labs)
The program outcome plan outlines a plan for assessing all program learning outcomes over time, including future years.
1. Visit bu.campuslabs.com/planning and log in using your BU account.
2. Click on the Plans icon in the left sidebar navigation.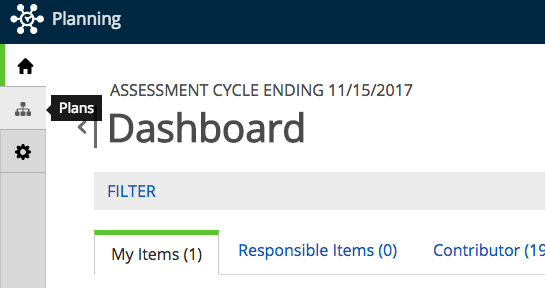 3. Click on your department in the My Units tab.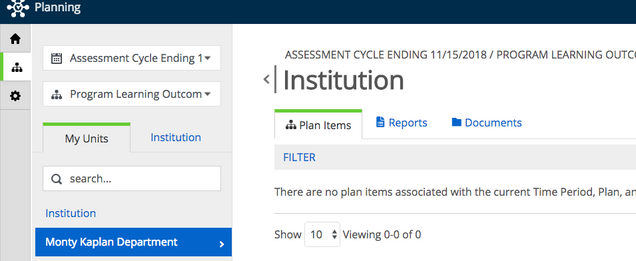 4. Choose the degree program you would like to access.

5. Click the + Plan Item button, and choose the Individual Program Outcome Plan Template option.

Note: If your program has already created a detailed schedule for assessing all learning outcomes over time, you may simply upload an existing document to the Anthology site using the item Program Assessment Plan (Upload File). This method is not compatible with reports so consider converting the file into the outcome plans template for easier review later.
6. Complete the provided fields.
7. When you are finished working, save your work by clicking the Done button at the bottom of the page.

8. You should complete an Individual Program Outcome Plan Template for each program learning outcome. To compile a report of all outcome plans in a single document, go the Reports tab and click View Report to the right of the Program Outcome Plans item.