Zero Waste Awareness Campaign: November 2021
After kicking off the BU Zero Waste awareness campaign in October, November's focus is on the lifecycle impact of items that become waste.
Every ton of waste is the result of 71 tons upstream, so it's clear that BU's Zero Waste efforts will have an impact beyond our campuses.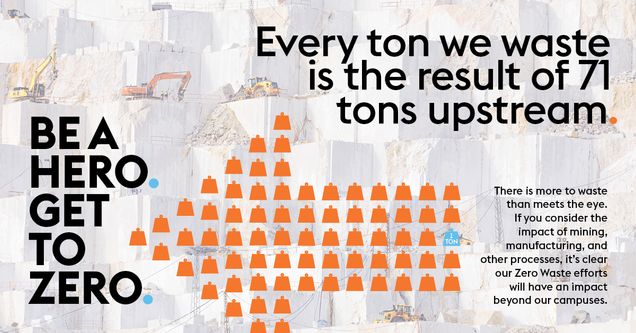 Check out BU's Zero Waste Plan to find how you can help BU achieve its goal for 2030.