Together at Last: Spark! Fall 2021 Demo Day
For what seemed like ages, virtual Demo Days were the norm. Innovation transcended through the computer screen, as teams proved that physical separation doesn't blockade creativity. 
This time, innovation surged within four walls at the first in-person showcase after three Demo Days apart. With no technical difficulties in sight, Spark!'s end of semester event was a reminder of the magic that can happen when people reconvene face-to-face.
---
Winner's Circle
Circuit — Judges' Choice for Innovation Fellows
When designing circuits, whether student working on projects in high school or university, or as a professional electrical engineer, a very large portion of time in the circuit design process is time consuming calculation and selection of specific components for the circuit using formulas. Due to the repetitive nature of (most) electric design, this is a task that could be automated by a computer, saving a lot of time and effort in electronics design.
Team: Caspian Chaharom, Chloe Adamowicz, Harunobu Ishii, Kelsea Mann
Contact: chaharom@bu.edu, cadamo@bu.edu, hishii@bu.edu, kelseam@bu.edu
---
EvolvU — Audience Choice for X-Lab Projects
EvolvU is a service that connects people looking to get healthy with professional private health/wellness, life, spiritual, and business coaches using today's technology. With Evolv U you can find a coach simply by searching with your location (spot finder-theme think Airbnb for health and wellness). My platform provides an accessible pathway to connect with health coaches that many people don't have, while in return helping health coaches secure more clients. All payments, marketing, and profile set up will be done on the platform. It's a simple process for coaches and clients/consumers.
Team: Bernard Mulaw, Gagan Kang, and Jason Zhang
Contact: bmulaw@bu.edu, gskang@bu.edu, zhang98@bu.edu
---
RoomWe — Audience Choice for Innovation Fellows
RoomeWe is a platform especially for Chinese students to find possible roommates in the freshman year, either on-campus or off-campus. We created a mini-program embedded in WeChat, the most popular social media for Chinese international students. 
Team: Duo Xu (Miranda), Yichen Liu, Wanyi Chen, Gaoning Zhang, Jiaqi Lin, Winnie Mei
Contact: duox@bu.edu, cocloud@bu.edu, wanyic@bu.edu, gaoning@bu.edu, linjiaqi@bu.edu, wimei@bu.edu
---
Justice Media co-Lab
GBH: Boston Struggles to Boost Minority, Female Labor Force in Construction
Four years after the City of Boston established more ambitious goals for equitable hiring in construction jobs, none of the city's top projects hit the standard for hiring women and less than a third met the standard for hiring people of color, according to five years of city data obtained by GBH News. Despite the new city standards meant to keep jobs local, residents have actually worked less on major projects, measured in the hours of labor. Local participation fell from 28% of hours in 2017 to 24% in 2020 — less than half the city's 51% benchmark.
Team: Daniel Kool
Contact: dekool01@bu.edu
View story coverage HERE
---
Spark! Innovation Fellows
GeoActivist
GeoActivist is a web, social network application that utilizes geolocation to facilitate organized activism on a local and regional scale. It enables aspiring and committed activists to get more involved with activism within their community by displaying and suggesting events that fit their personal criteria.
Team: Tazwar Ferdous, Aliya Tazhibayeva, Diyora Akbarkhujaeva, Sijia Li, Krish Sapru, Selin Aslangul
Contact: tferdous@bu.edu, tzaliya@bu.edu, diyoraa@bu.edu, scartt@bu.edu, ksapru@bu.edu, selinasl@bu.edu
---
Alpha
Alpha is the social network for extra curricular activities. Rooting from a problem, found on every college campus both internationally, but mainly in the United States, that every student had run into, Alpha's sole goal is to provide a platform easy and friendly enough to manage and explore multiple college campus clubs and organizations. Our objective: increase recruitment, amplify member engagement, and assist with organization of clubs.
Team: Shahaf Dan, Divya Gowravaram, Haidar Lafta, Angelo Faccipotni-Mennella, Avishi Rajgarhia
Contact: shahaf@bu.edu, divyag@bu.edu, hlafta@bu.edu, agfacc@bu.edu, avishir@bu.edu
---
Schoop
Schoop is a platform where teachers can schedule assignments for students and families to see, making it easier to keep track of the work that needs to be done at a given point in time. Teachers could mark whether assignments were received, missing, or incomplete, and students could keep track of what homework they've finished and what they're struggling with. The intended users would be primary and secondary school classrooms, allowing communication between teachers, students, and parents.
Team: Jack Giunta, Ashley Chong, Minkyo Seo, Risheet Nair, Anthony Chen
Contact: jackrose@bu.edu, akchong@bu.edu, minkyo@bu.edu, risheetn@bu.edu, kuangyou@bu.edu
---
OSLO: Personable Interactive Virtual Assistants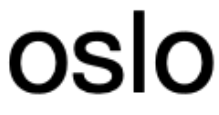 Privacy in closed source commercial virtual assistants; in order to use a virtual assistant like Siri, Alexa, or Google Home, you are obligated to endure the collection and sale of your personal data, as well as the storage of it, which if compromised, could be tremendously violating. Currently there are few open-source alternatives to Alexa or Google Home that do not use one of these company's APIs.
Team: Aidan M Gomez, Kanishka Gupta, Yile Wang, Waner Zhou, Elizabeth Kostina
Contact: agom@bu.edu, gupta08@bu.edu, arinwyl@bu.edu, zwe@bu.edu, ekostina@bu.edu
---
Quadruped Robot, "Sparky"
This project attempts to help people better cope with feelings like stress, loneliness and depression at home by providing them with a pet quadruped robot that can move around the house like a little puppy and also come up with occasional quirky conversations to brighten up the mood.
Team: Anvesh Jhuboo, Weiqi Ji, Maisha Miah, Grace Yoon, Wanjing Li, Kayan Kailtha
Contact: neuralx@bu.edu, jiweiqi@bu.edu, mmiah@bu.edu, gyoon18@bu.edu, liwa@bu.edu, kkalthia@bu.edu
---
ConnectUs
ConnectUs is a web app that helps students to find the most ideal scholarships for themselves, by matching students with potential Scholarships and allowing them to use filters, which will make the scholarship easier. We not only want to help students find the ideal Scholarships but in the future wish to help them raise the funds through crowdfunding.
Team: Man Hang Chong, Jovany Vazquez, Fahim Uddin, Chukwunonso Chukwujama, Anastasiia Eremina
Contact: hchong23@bu.edu, jvazquez@bu.edu, fahuddin@bu.edu, cchukwu@bu.edu, eremina@bu.edu
---
Computational Tools for Data Analytics
Citizens for Juvenile Justice
Our goal is to shine a light on police practice to inform local activists working to make changes in how policing is done. Police in Springfield, MA are notorious for their violent and racialized policing tactics, and this semester provides an opportunity to delve into available data on Springfield.  Other data sets from the State Police, Lowell, and additional municipalities will be made available to move our understanding forward and enable local advocates to have the data analysis and visualization needed to push more progressive policing policies. 
Team: Aubrey Odom, Daniel Skahill, Kristen Lamb, Neal Kewalramani
Project Manager: Della Lin
Contact: della222@bu.edu
---
City of Boston, Office of Housing Sustainability
Boston's Office of Housing Stability seeks to analyze a collection of data detailing Boston-based evictions against 2020 census demographic data.
Team: Bernard Mulaw, Keanu Nichols, Susritha Kopparapu, Anjali Tiwari, Matthew Proano, Leo Seoane, Jarar Zaidi, Jin Lou
Project Manager: Hope Ruse
Contact: hruse@bu.edu