Our team
The BU Spark! team is made up of professionals from all walks of life — from industry to academia to public service. In addition to our team, our experts in residence and mentors help support our students on their learning journeys.
Meet our experts in residence

Ziba Cranmer, M.B.A.
Director
Ziba (she/her) is the founding director of BU Spark! and a member of the Innovate@BU steering committee. She is an innovation leader with diverse experience spanning both the public and private sectors. Prior to joining the Boston University community, Ziba led a national initiative supporting public sector innovators in cities across the U.S. to combat trafficking through technology. She also spent over 11 years working in the private sector for companies like Nike. There, she was a portfolio director in the Sustainable Business and Innovation Lab, driving new business opportunities and social impact. She has also worked in marketing and communications for startups and many leading global brands including FedEx, Disney, and Hilton Worldwide. Ziba is passionate about interdisciplinary innovation fueled by technology.
Langdon White
Technical Director & Clinical Assistant Professor
Langdon (he/him) is BU Spark!'s technical director and a clinical assistant professor at the Boston University Faculty of Computing & Data Sciences. He is a 20+ year software industry veteran, working as a chief technology officer, chief architect, vice president, and software advocate and engineer for a variety of companies from startups to Fortune 50 companies.
James Grady, M.F.A.
Creative Director & Assistant Professor
James is BU Spark!'s creative director, and Boston-based designer and educator with nearly two decades of broad-based experience. Combining theory and execution, James' empirically-based methodology, developed as part of his master's thesis at the Rhode Island School of Design, encourages deeper levels of creative exploration and unparalleled understanding of brand and visual communication. This intersection of education and practice informs his studio's, Design Axel, creative approach. James is an assistant professor of graphic design at the Boston University School of Visual Arts.
Savannah Majarwitz
Associate Program Manager
Savannah (she/they) is a BU Spark! associate program manager, overseeing student project managers and technical engineers, client outreach, and project scoping. She has been a part of the Spark! community since 2019 as a student project manager. She earned a Bachelor of Arts in International Relations and Affairs from Boston University, graduating cum laude.
Seth Villegas, Ph.D.
Associate Program Manager
Seth is a BU Spark! associate program manager and postdoctoral researcher. He has been involved with Spark! teach ethics to undergraduate innovators through lectures and tools that help students assess the risks associated with their projects. He also helped develop the ethics requirements for the Ph.D. in Computing & Data Science at the Boston University Faculty of Computing & Data Sciences. His dissertation, "The Desire to Upload: A Theological Analysis of Transhumanist Advocacy for Life-extension and Immortality," explores the philosophies that support research into radical life-extension, cryonics, and mind uploading. He earned his Ph.D. in Theology Studies from BU.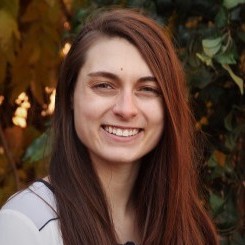 Lydia Holck, M.B.A.
Operations Director
Lydia (she/her) is BU Spark!'s operations director, having previously worked as the operations manager at the Community Charter School of Cambridge. There, Lydia led staff and student scheduling, academic testing and health and safety during the COVID-19 pandemic. Before graduating from Boston College with her Bachelor of Arts in Education and Sociology, she worked in the Match Education tutor corps. She recently graduated from the Boston University Questrom School of Business with her MBA.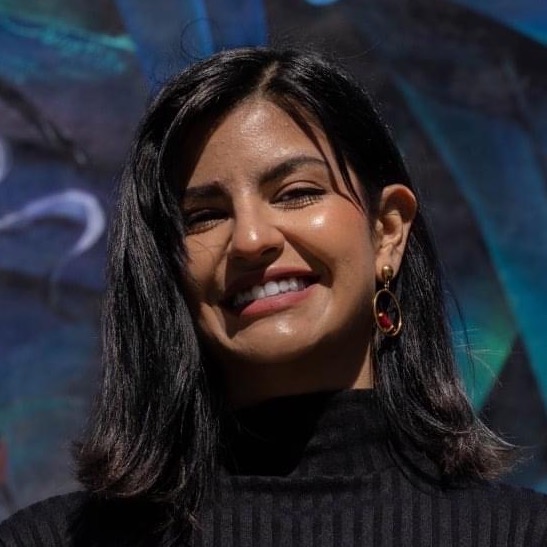 Isabel Torres
Community and Outreach Manager
Isabel (she/her) is BU Spark!'s community and outreach manager, coming to Spark! with years of experience working in Massachusetts politics and government. Most recently, she was the campaign manager for State Representative Nika Elugardo's state sentate race, and as the Boston regional director for the Fair Share Amendment Campaign. She earned a Bachelor of Arts in Political Science from Boston University. Originally from Guadalajara, Mexico, she grew up in California before moving to Boston.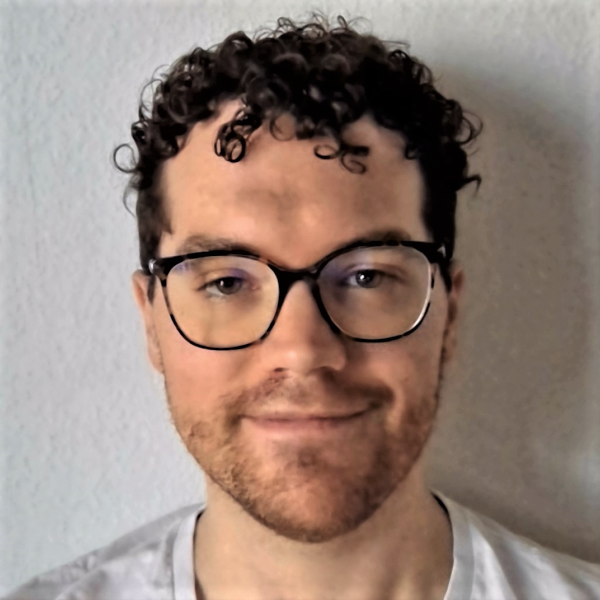 Taylor Beauvais, M.S.S.
Data Science Program Manager
Taylor is BU Spark!'s data science program manager. He earned a master's degree in public opinion, research methods, and data analytics from the University of Lausanne in Switzerland, and a bachelor's degree in psychology and sociology from University at Buffalo in New York. His research focuses on the impact of "artificial intelligence" (machine learning/ algorithmic models) on economic, social, and governmental systems. His master's thesis was on novel methodologies for surveying digital ecosystems.
Thao Nguyen, M.A.
User Experience Design Program Manager
Thao (she/her) is BU Spark!'s UXD program manager. In this role, she combines her interests in social justice, pedagogy, interdisciplinary and qualitative research, and arts and culture to guide students in their design of civic tech products. She is also a research affiliate at the Boston University Center for Anti-Racist Research, the BU Precarity Lab, and the BU Center for Innovation in Social Science. Originally from Vietnam, she is currently a doctoral candidate in sociology at BU. He research focuses on the intersection of love, sex, and desire. Thao earned a Master of Arts in Sociology from the University of Chicago and a Bachelor of Arts in Global Studies from Randolph College.
Ian Saucy
Solutions Engineer for Software Engineering
Ian (he/him) is BU Spark!'s software engineering solutions engineer. Ian, a Spark! alum, hopes to apply his experiences to help and expand program offerings. He is passionate about building technology solutions and enabling students to gain practice experience that prepares them for industry positions. Outside of the office, Ian loves climbing, hiking, finding new cafes, traveling, and planning his next adventure. Ian earned a Bachelor of Arts in Computer Science from Boston University.
Michelle Voong, M.S.
Solutions Engineer for Data Science
Michelle (she/her) is BU Spark!'s data science solutions engineer. She has industry experience building identity solutions, proposal writing, and research experience in social media analysis. She is interested in the application of data science related to social issues and fostering environments that enable students to collaborate and innovate. She earned her Master of Science in Computer Science and Engineering from the University of Connecticut.
Asad Malik, M.S.
Innovation Engineer
Asad is BU Spark!'s innovation engineer, a Boston University alum, and free spirit. Primarily working with the BU Software Applications and Innovation Lab (SAIL), he has been involved with Spark! since 2022. After graduating with his master's, he was a Spark! mentor and co-led the Technology Innovation Fellowship while working at Philips. He holds a Bachelor of Arts in Economics from New York University and a Master of Science in Computer Science from Boston University.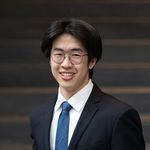 Justin Chang
Communications Specialist
Justin (he/him) is a sophomore from Los Angeles, California, studying business administration with a concentration in marketing and business analytics. Outside of working for BU Spark!, Justin is a marketing organizer for BostonHacks, a project manager for Terrier Motorsport, and a brother of Phi Chi Theta.
Junhee "Stella" Park
Graphic Designer
Stella (she/her) is BU Spark!'s graphic designer, and a junior studying psychology and advertising. She is head of design at BostonHacks, vice president of the Korean Student Association, a BU Treblemakers singer, and event coordinator at FORGE Design Studios. She is passionate about UX/UI, branding, and graphic design.