Spark! Fellow Ready to Soar
We are excited to announce that Spark! student, Junia Janvier, has been awarded the Patti Grace Smith Fellowship. Established in 2020 by Col.B. Alvin Drew, Jr., the Patti Grace Smith Fellowship is intended for undergraduate students in their first or second year of studies with interests in the aerospace industry.
Janvier, a Spark! fellow and sophomore studying computer science at Boston University, is one of the 43 students selected for the fellowship. After numerous interviews and applications, the Rhode Island native will be spending the summer of 2021 interning at the Aerospace Corporation as a Software Engineer. In addition to her internship, Janvier will be meeting with two mentors in the industry and has been awarded a grant for professional or school expenses.
"What made me want to apply was my interest in Aerospace especially when it relates to space travel (NASA's Perseverance Rover and SpaceX's Crew-1 mission)," said Janvier. "I'm most looking forward to connecting with the other fellows!"
In addition to the Patti Grace Smith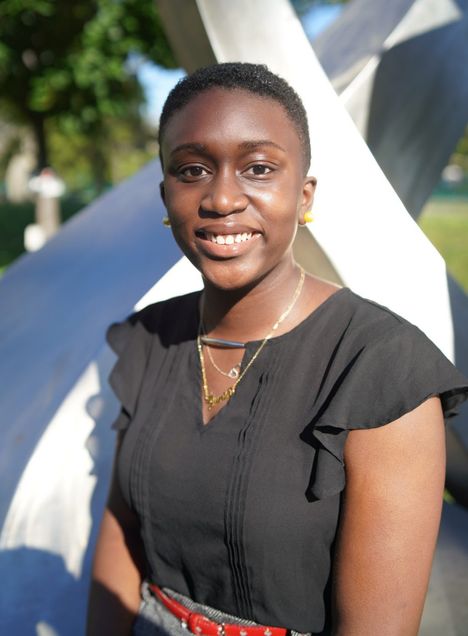 Fellowship, Janvier is the second recipient of the new $2,000 Spark! Equity Innovation Fellowship. "This fellowship was made possible by an anonymous donor to support students working on innovation projects that address issues of diversity, equity, inclusion, and antiracism," said Ziba Cranmer, Spark! director. "Junia's project, CornerStore, met these criteria and we are excited to provide her this award."
"CornerStore is a web app that creates an interactive experience for users to find Black-Owned businesses, vendors, and side-hustlers through equitable search engines and the ability to see business information like location and history with in-depth review," said Janvier. "I'm really excited and thankful for Spark! to be helping in supporting Black-Owned businesses through this project."