BU Spark! Hits a Home Run
You Can Track Umpire Performance with UmpScores Mobile App!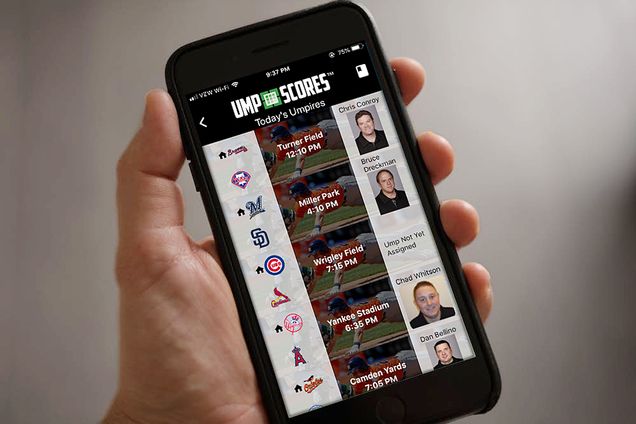 Baseball fans can rattle off player or team statistics as easy as listing their favorite pizza toppings. James E. Freeman Lecturer Chair, Mark Williams "found it odd that while there is a mountain of pitcher, batter and other player data, when it comes to umpires it is a data desert". Determined to solve this problem, Williams worked with a student team from the Boston University Spark! eXperience Lab (X-Lab) to build an app, allowing fans to track umpire performance as easily as they do other baseball statistics. This is a first-of-its-kind solution currently being sold on app stores. For Williams, building the UmpScores mobile app was an amazing new experience; and to be able to use a ranking system previously created was even more rewarding.
An MLB umpire's call can influence the outcome of a game and baseball fans know how often they disrupt play. In 2018, umpires missed 34,294 ball-strike calls, one of many significant stats outlined in a BU Today article, published on April 8, 2019. The discovery of discerning results was made possible with the help of graduate students from BU's Questrom School of Business. The fact that umpires error rates were 3 times greater than what the MLB publicly admits; as a baseball fan himself, drove Williams desire to create a platform to improve statistical transparency, so baseball fans, players and managers could access and use a tool to track umpire statistics. A project which Williams refers to as a "labor of love."

Professor Williams had "heard many good things about the energy and superb projects that were coming out of the BU Spark! X-Lab" so it was the obvious place to seek support from a software engineering team who could complement his team from Questrom, to form a super team, capable of bringing UmpScores to life. The leaders at the BU Spark! X- Lab met with Williams and curated a student team which included Chris Ackerman, BSBA '19; David Braunstein, BA '19, computer science; and Kari Everson; Curtis Mason were brought together to create the UmpScores mobile app.
The All-Star Team
BU Spark! is a technology incubator and experiential learning lab for computer science and engineering projects. The UmpScores app provided an amazing opportunity for students to have an impact beyond the classroom. The UmpScores app provides detailed statistics that can be used to drive better decision making including who is hired and retained behind home plate. Williams hopes "this app will increase the conversations around how MLB umpires are hired, evaluated, retained, and when younger ones should be promoted." UmpScores is clearly shaking up baseball as it has already been covered by The Wall Street Journal, NPR Marketplace, The Boston Globe, and ESPN. When asked about his experience working with BU Spark! Williams called the group "an All-Star team, who exceeded his expectations."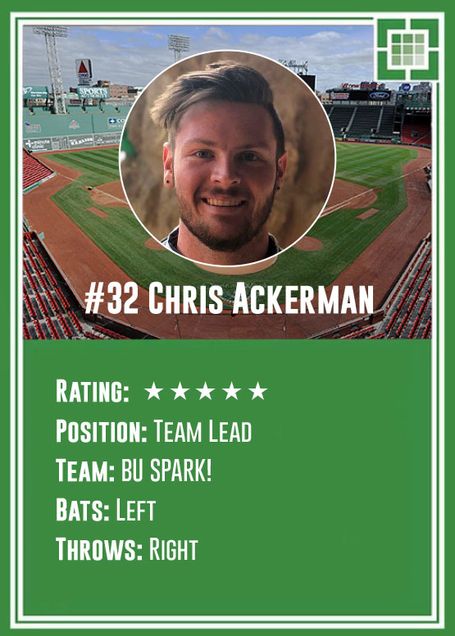 Copyright©2019 RefRating d/b/a UmpScores All Rights Reserved