With its array of cultural resources in film, music, art, and literature and its vibrant intellectual community, Boston University is an ideal place for graduate study in Spanish. 
Boston University's Hispanic Language & Literatures graduate program offers advanced literature, culture and cinema courses, leading to the Master of Arts and Doctor of Philosophy. Our rigorous curriculum provides students with a rich experience in reading and interpreting a wide variety of literary, filmic, linguistic, and cultural texts.
The small size of our classes facilitates interaction between an excellent cohort of graduate students and faculty who are leaders in their respective fields. Our Spanish faculty boasts diverse expertise and interests, including:  cinematic representations of the Mexican Revolution, cross-cultural exchanges in medieval Iberia, early modern Mesoamerican visual and material culture, contemporary Caribbean literature and film, the legacy of the Latin American avant-garde, and much more.
The Romance Studies department's "Voces Hispánicas" program, funded by Santander Bank, offers a stream of cultural programming–concerts, film, lectures–to the University and the broader Hispanic community. Our Hispanic Graduate Student Association (AEGE), in cooperation with our French Graduate Students, organizes an annual graduate student conference that attracts participants from throughout the United States and beyond.
BU's Cinema & Media Studies, hosted in the Romance Studies Department, supplies our students with engaging lectures and film screenings/discussions and also furnishes them with the opportunity to spend a semester as the teaching fellow for a class in the cinema studies program. 
BU's very active Latin American Studies Center generates a continual flow of events featuring writers, thinkers, filmmakers and other figures of note from the Hispanic world. Other BU centers for regional and thematic studies, such as the Women's, Gender, & Sexuality Studies Program, further enrich the intellectual and cultural life of our campus.
A plentitude of  language and humanities organizations at BU and in the Boston area contribute further to our students' experience. The Instituto Cervantes at nearby Harvard University sponsors numerous lectures, symposia, and other events of interest to a student of the Hispanic world. Additionally, the Boston area hosts consulates from ten countries of the Spanish and Portuguese speaking world. 
Our program also offers students opportunities beyond the Boston area. Through a partnership with Boston University's highly regarded study-abroad programs, our graduate students have the opportunity to teach for a summer at BU's undergraduate program in Madrid. We also support one or two students each summer to attend the Cornell School of Criticism and Theory.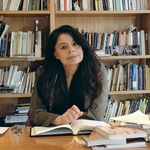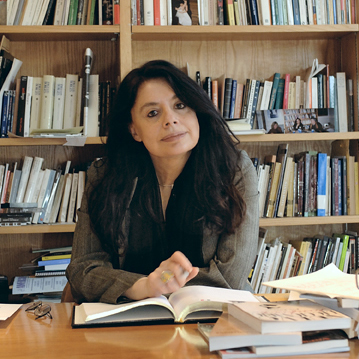 Head of Spanish Section, Professor of Spanish & Latin American Studies, Pardee School of Global Studies
borinsky@bu.edu