How to Apply
Applicants to the graduate program should use the online application, which is available on the Graduate School site.
The department accepts applications for September admission only. Applications for Fall 2024 open on September 1, 2023. The deadline for all Fall 2024 applications is December 15, 2023.
In keeping with the policy of BU's Graduate School of Arts & Sciences, the Department of Political Science practices holistic admission, considering all components of a Ph.D. application for every applicant. We are aware that the COVID-19 pandemic may have negatively affected some applicants' Spring 2020 grades, and others may have opted for a modified grading option (e.g., pass/fail). We will evaluate applications with these circumstances in mind. Applicants are encouraged to explain any unusual personal circumstances either in their personal statement or in a separate document uploaded with the application.
Applicants are expected to hold a B.A., preferably in political science or in a related discipline such as economics, philosophy, sociology, international relations or history. Depending on their qualifications, applicants from other disciplines will also be considered.
Application Requirements
Financial Assistance
Helpful Links
Graduate Program Contacts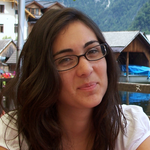 Associate Professor of Political Science; Director of Graduate Studies
cappella@bu.edu