Pardee Center Co-Hosts Precarity Lab Fall Speaker Series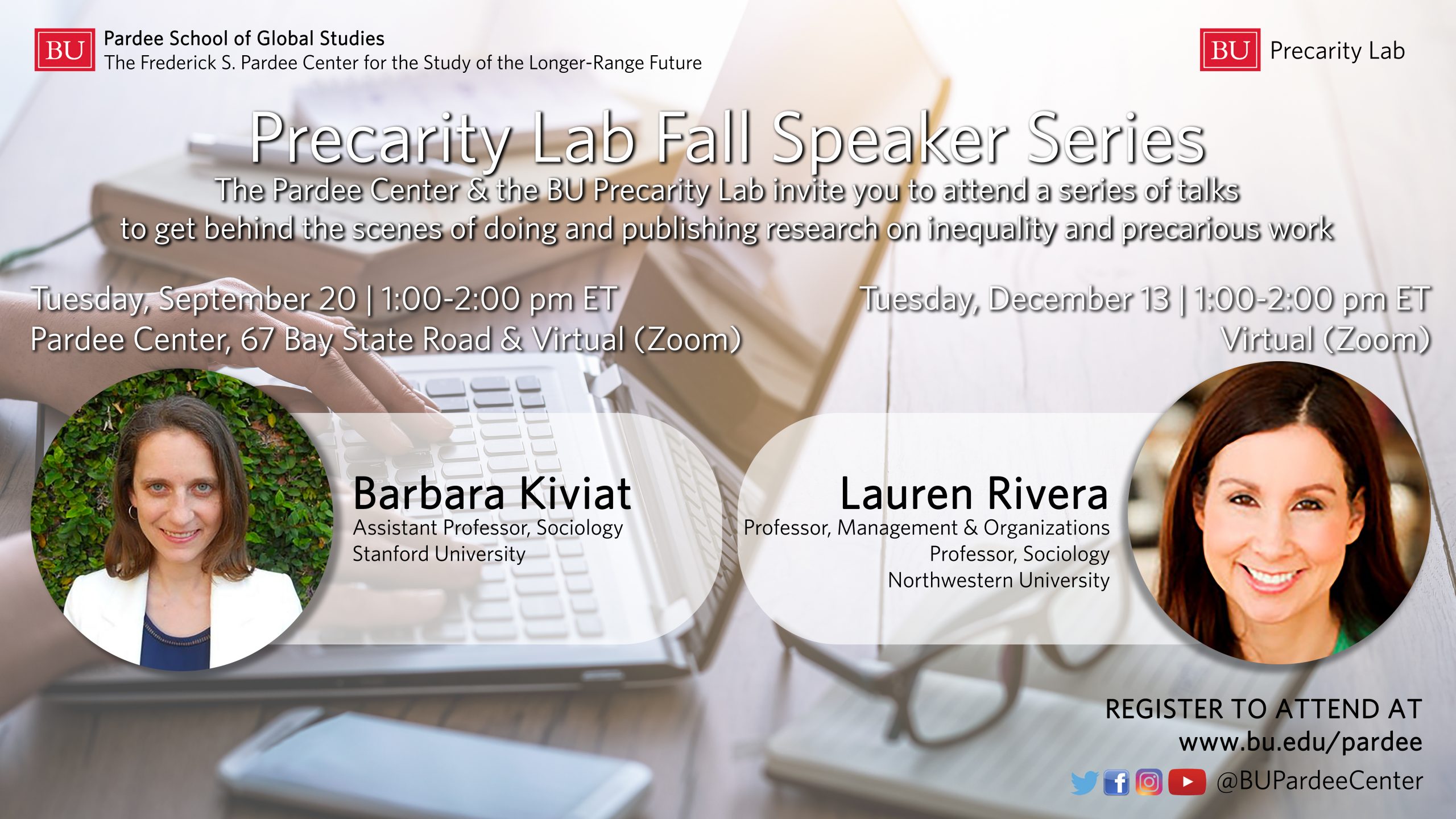 The Frederick S. Pardee Center for the Study of the Longer-Range Future and the BU Precarity Lab hosted a two-part speaker series during the fall of 2022 to get behind the scenes of doing and publishing research on precarity and inequality. The series, which featured Barbara Kiviat (Assistant Professor of Sociology, Stanford University) and Lauren Rivera (Professor of Management & Organizations and Sociology, Northwestern University) explored precarious work — work that is poorly paid, unprotected, and insecure.
Launched in April 2020 as a joint project between Boston University's Sociology and Management & Organizations departments, the BU Precarity Lab has received support from the Pardee Center through its Faculty Research Fellows program since March 2022. By regularly convening a community of scholars across disciplines – ranging from faculty members to doctoral students and guest speakers – that actively investigate the rise of precarity at work, the Precarity Lab aims to encourage more research, foster interdisciplinary collaborations, and impact policy discussion on varieties of precarity in markets, labor, and work.
The speaker series will continue in the spring of 2023. Sign up below to be notified when upcoming talks are announced.