Ecological Forecasting Initiative Launches First NEON Forecast Challenge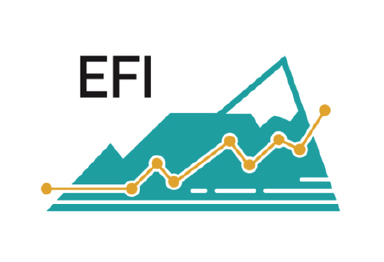 The Ecological Forecasting Initiative's Research Coordination Network (EFI-RCN) has announced the launch of the inaugural NEON (National Ecological Observatory Network) Ecological Forecast Challenge. The challenge asks participants to make predictions about ecological processes using NEON data prior to its release. The challenge spans five themes: aquatic ecosystems, terrestrial carbon and water fluxes, tick populations, phenology, and beetle communities. Participation is open to any individual or team. Read more and submit forecasts here.
EFI is led by Michael Dietze, an Associate Professor in the Department of Earth & Environment and a Faculty Research Fellow at the Frederick S. Pardee Center for the Study of the Longer-Range Future. As a Faculty Research Fellow, Dietze launched EFI in 2018 as a grassroots consortium aimed at building and supporting an interdisciplinary community of practice around near-term ecological forecasts, an emerging research area focused on accelerating environmental research and making it more relevant to society. In 2019, the Pardee Center co-sponsored the first EFI Conference at AAAS headquarters in Washington, DC. Over 100 people of all career stages were in attendance for the meeting, representing a broad range of academic disciplines, federal agencies, and NGOs.