News
Several MCBB students received internships this past summer; read below to learn more about their experiences!
Maryam Dashtiahangar is a third-year PhD student in the Siggers Lab. Her PhD project involves characterizing the mechanisms of non-coding SNPs in autoimmune diseases using CASCADE, a protein binding microarray (PBM)-based technology developed by the Siggers Lab.

After completing three lab rotations in the first year of her PhD, she applied for the SB2 Fellowship, a 2-year Training Program in Synthetic Biology and Biotechnology founded by NIH. This program supports and funds students to undertake a summer internship between SB2 Year 1 and SB2 Year 2, providing valuable industry lab experience.

For Maryam's internship, she chose to work with Pfizer. Over 12 weeks this summer, she focused on characterizing and developing a regulatory B cell assay. She's had the privilege of working with exceptional mentors and meeting brilliant people who are doing remarkable work.

As Maryam wraps up her internship, she wants to express her gratitude to her Pfizer mentor, Dr. Joseph Brennan, and her PhD mentors, Dr. Trevor Siggers and Dr. Thomas Gilmore, for their support in making this internship possible.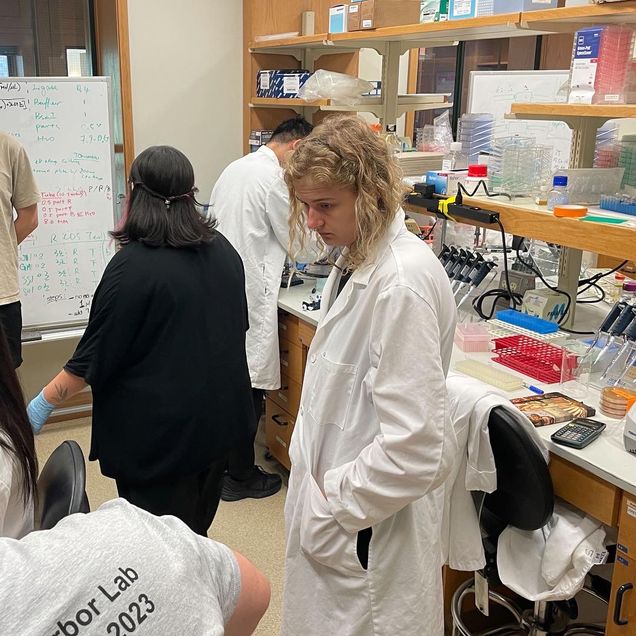 Jillian Ness is a fourth year PhD student in the Wunderlich Lab. Dr. Wunderlich's lab explores the design and evolvability of regulatory elements in the genome using Drosophila. Jillian's project investigates the role of redundancy in developmental gene programs; she employs computational and synthetic biology techniques to study and manipulate redundant regulatory elements.

Jillian had the opportunity to participate in the Synthetic Biology course at Cold Spring Harbor Laboratory located in Long Island, New York. Historically, this research institution has been home to some well-known and elegant science, and it was a wonderful opportunity to be on the campus. Through this intensive and highly collaborative course, industry and academic leaders introduced us to cutting-edge synthetic biology methods, while guiding us in designing and conducting research projects over the course's duration. Under their mentorship, Jillian chose to focus on computational modeling and in vitro programming of "gene neural networks." This involved modeling and designing multi-layer gene regulatory networks to respond to specific inputs with an appropriate output according to the circuit design.

This course was funded by a Kilachand travel scholarship. A big thanks to Dr. Thomas Gilmore for the support he provided. There are a multitude of excellent courses available at Cold Spring, as well as Marine Bio Labs, that she encourages MCBB students to investigate!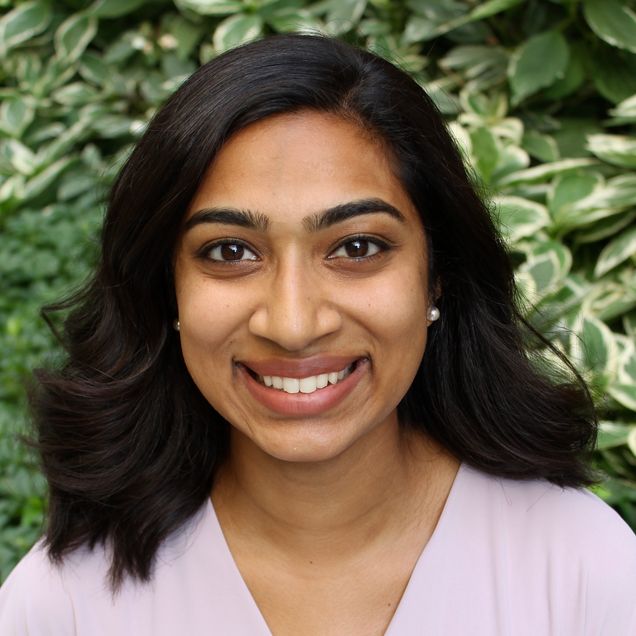 Mandy Pinheiro is a PhD Candidate in the Naya Lab. She studies the coordination of metabolism and differentiation through the Dlk1-Dio3 noncoding RNA cluster in skeletal muscle.

As she plans her next steps after her PhD, she looks forward to pursuing a career in business development or venture capital/venture creation within the biotech and pharma ecosystem.

This summer Mandy worked as a Business Development and Licensing Innovation Intern at Mass General Brigham Innovation. She enjoyed getting exposed to a variety of technologies across different therapeutic areas and developing hands on experience at numerous stages in the commercialization process, from invention disclosure to licensing new technologies. Much of her work focused on invention triage and developing marketing materials for high value inventions. Mandy collaborated with colleagues across the organization to landscape the utility of Priority Review Vouchers (PRV) for groups working on PRV eligible diseases. This internship allowed her to play an active role in the commercialization of new technologies and to gain invaluable insights about business development strategies.
Great work, Maryam, Jillian, and Mandy!