Meet Our Postdoctoral Research Associate: Kenton Card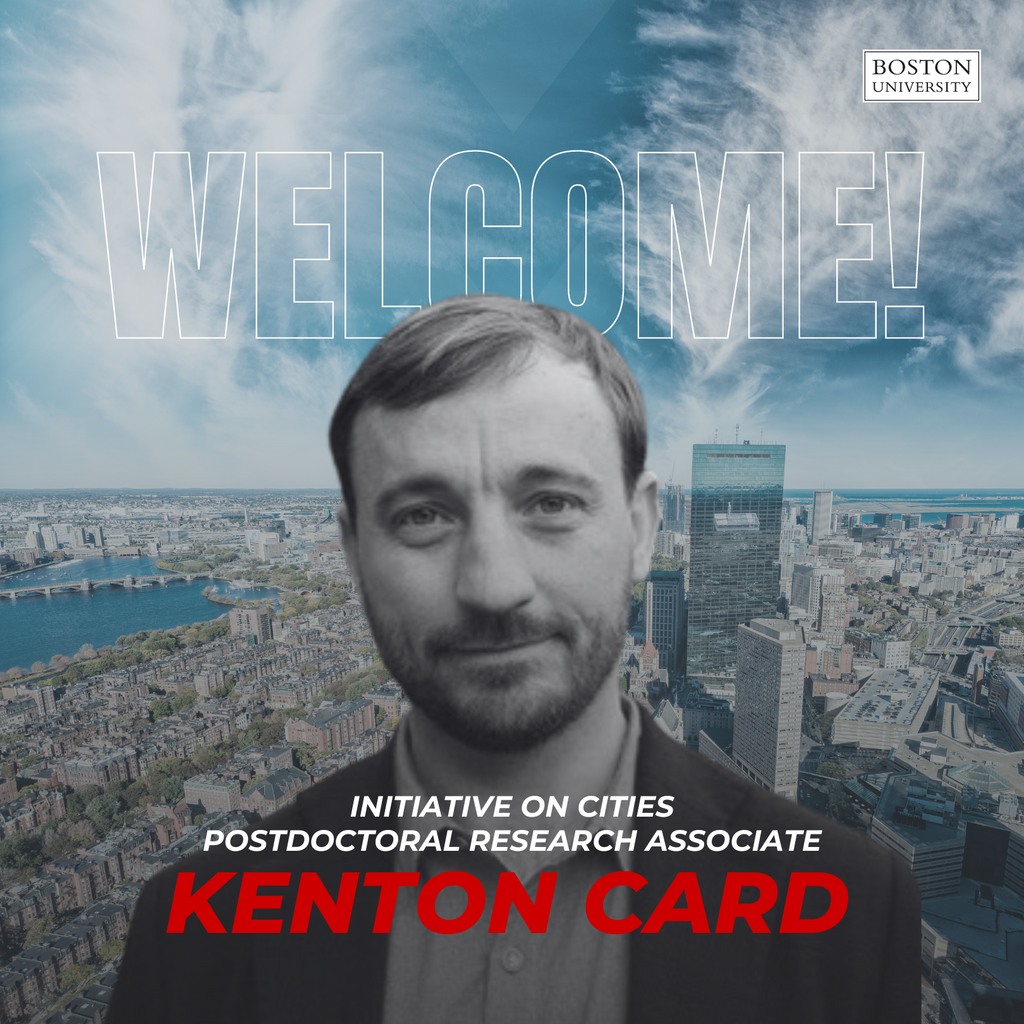 The Initiative on Cities is pleased to announce our Postdoctoral Research Associate, Kenton Card! Kenton will be joining us on September 1, 2023 conducting independent urban research under the mentorship of Director Loretta Lees.
Kenton Card is an urban planner, filmmaker, and Ph.D. candidate slated to receive his doctorate at UCLA in Summer 2023. He currently works for the Center for Community Engagement at UCLA, as a guest instructor at the Freie Universität Berlin, and formerly as a guest to the WZB Berlin Social Science Center and Berlin House of Representatives. Kenton is writing a book on The New Politics of Housing: Inequality, Social Movements, and Lobbying, investigating the post-2008 rise of tenant movements, landlord lobbying, and the conflict over housing policymaking in the United States and Germany. The investigation is based primarily on interviews and participant observation as recorded over a ten-year period and is supplemented by web scraping, government data, polling, and organizational archives.
He is a former Managing Editor of Critical Planning Journal and is currently collaboratively guest editing special issues on housing movements and cares for Antipode: A Journal of Radical Geography and tenant struggles against racial capitalism for Environment Planning C.
Kenton's films have been featured by The Antipode Foundation; his Geographies of Racial Capitalism with Ruth Wilson Gilmore received over 200,000 views and was presented at various screenings. He has a forthcoming film, Why Abolition Now?, to be featured by Interface: a journal for and about social movements.
He has published in Housing Studies, Architectural Theory Review, Design Philosophy Papers, Horizonte: Zeitschrift für Architekturdiskurs, Jacobin, Progressive City, and Shelterforce, among others. He has also formerly taught in the UCLA Community Scholars Program, which combines graduate students and Los Angeles community leaders to collectively learn and co-develop insurgent planning reports.
Check out some of Kenton's most recent articles:
Tenant Rights Advance in California in Shelterforce (2023).
From the Streets to the Statehouse: How tenant movements impact housing policy in Los Angeles and Berlin in Housing Studies (2022)