Loretta Lees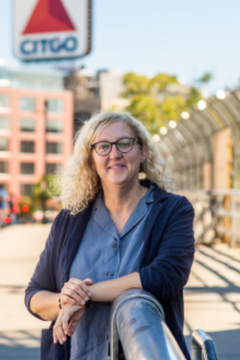 Director of the Initiative on Cities
Education

PhD, Urban Geography, University of Edinburgh
BA, (Hons) Geography, Queen's University of Belfast, U.K.

Office

75 Bay State Road

Email
Professor Loretta Lees is the Director of the Initiative on Cities and a Professor of Sociology at Boston University. An urban geographer committed to justice, Professor Lees is internationally known for her research on gentrification and urban regeneration, global urbanism, urban policy, urban public space, architecture, and urban social theory. The author of multiple books, in 2017, she was recognized as the 17th most referenced author in urban geography worldwide and the only woman in the top 20. Her most recent book, Defensible Space on the Move, just released, examines the policy mobility of urban housing redesign that purports to inhibit criminal behavior from the US to the UK. Professor Lees has an impressive record of securing UK and EU research grants. She is also known for her policy impact and deep community engagement. She recently completed her tenure as Chair of the London Housing Panel, convened by the Mayor of London and Trust for London as a structured way for voluntary and community organizations to advise on housing policy and practice.
Before coming to Boston University in 2022, Professor Lees was a Professor of Human Geography at the University of Leicester in the United Kingdom, where she worked for nine years as director of research. Before that, she was at King's College London for 16 years and was director of the Cities Research Group. She is a Fellow of the Academy of Social Sciences, the Royal Society of the Arts, and the Higher Education Academy. She also serves on a number of editorial boards, including Dialogues in Urban Research and the Journal of Urban Affairs, and previously served on the editorial boards of Urban Geography, Transactions of the Institute of British Geographers, Environment and Planning A, City and Society, Urban Planning, Dialogues in Human Geography, The Canadian Geographer, ACME, among others. She holds a PhD in Urban Geography from the University of Edinburgh. Since 2009 she has co-organized The Urban Salon, a London forum for architecture, cities, and international urbanism.
Professor Lees has been an expert witness to the demolition of the largest public housing project in Europe, leading to a precedent-setting decision based on her research showing the impacts of displacement on a longstanding, low-income, Black, Asian, and minority ethnic (BAME) community. She has also had a significant impact through her co-production of anti-gentrification toolkits for council estates in London and four southern European cities. The Urban Affairs Association has recently awarded her the 2022 Marilyn J. Gittell Activist Scholar Award in recognition of this work. In 2022 she was honored with a membership in the invitation-only Academia Europaea.