Mayor Karl Dean To Serve as IOC's First Mayor In Residence
The Initiative on Cities (IOC) is pleased to announce that Mayor Karl Dean of Nashville, Tennessee, will be joining the Boston University (BU) community for the Spring 2016 semester as the first IOC Mayor in Residence.
Following two successful terms as Mayor of Nashville, which will conclude in September 2015, and an appointment as Distinguished Visiting Professor at Belmont University, Mayor Dean's public service commitment will continue as he joins the urban leadership research center co-founded by Professor Graham Wilson and the late former Mayor of Boston Thomas Menino, a past colleague of Mayor Dean.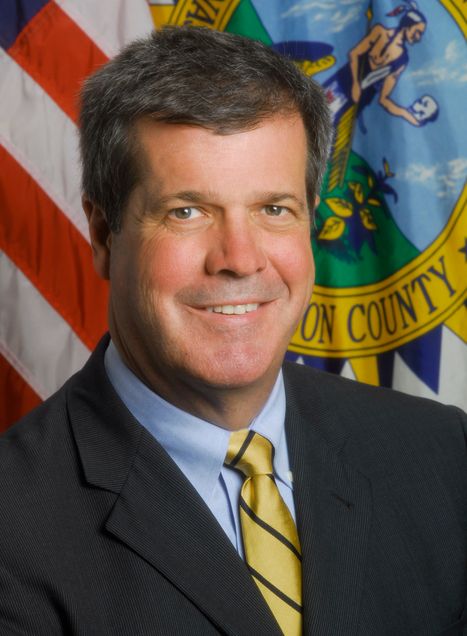 As Mayor in Residence, Mayor Dean will help guide the IOC, led by Director Wilson and Executive Director Katharine Lusk, and support the office's mission of bridging the gap between the academic study of cities and the everyday practice of urban governance.
In addition to his contributions at the IOC, Mayor Dean will join the ranks of Boston University faculty as a Visiting Professor of the Practice with the Department of Political Science. Mayor Dean will teach a Spring semester seminar course focused on urban studies.
Karl Dean is the sixth mayor of the Metropolitan Government of Nashville and Davidson County. He was elected on September 11, 2007 and re-elected on August 4, 2011. As Mayor of Nashville, Mayor Dean identified the following focus areas as major priorities for his administration: education, where Mayor Dean created programs centered on community responsibility; public safety, where police-community partnerships lowered Nashville crime rate by 8% in the first year of implementation; and economic development, with a particular emphasis on inner city investment and entrepreneurship. During his years in office, Mayor Dean worked diligently to improve Nashville's quality of life through promoting health, sustainability, and community development and volunteerism.
Mayor Dean first held public office when he was elected as Nashville's Public Defender in 1990, a post he was re-elected to in 1994 and 1998. Mayor Dean served as Metro Law Director from 1999 to January 2007, when he resigned to run for the office of mayor. Mayor Dean completed the program for Senior Executives in State and Local Government at the John F. Kennedy School of Government at Harvard in 1999. He has also served as an Adjunct Professor of Law at Vanderbilt and as a Distinguished Visiting Professor at Belmont University.
Mayor in Residence in the News
The Tennessean August 14, 2015 –Karl Dean's post-mayoral schedule has gotten a lot busier, with plans to help lead an urban affairs initiative at Boston University, teach there and co-author a book that chronicles Nashville's recent growth….MORE