Consultation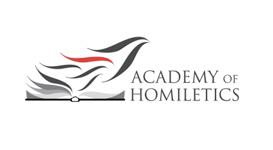 The HTP consultation was originally a four-year project to reinvigorate and deepen work in homiletical theology.  It pursued its task from 2013-16 based on research questions that animated its work. The results of the consultations labors can be found in the volumes of the Cascade Books series, The Promise of Homiletical Theology.
Now the consultation's work continues in occasional form–as in the most recent announcement below.  Scroll down and you will find the composition of each of the earlier consultation groups as well as the question that guided their work.
NEW Homiletical Theology Project Consultation:
In-class Sermon Feedback and Intercultural Competency, Sponsored by Wabash Center 2019-2020
The Wabash Center for Teaching and Learning in Religion and Theology has approved a Boston University STH grant application for a research consultation on in-class sermon feedback and intercultural competency. In January 2019, the Homiletical Theology Project will convene a team of six preaching instructors to research intercultural communication theory in relation to interpersonal communication in instructional contexts. Over the year, consultation participants will relate their work to their classroom practices around sermon feedback. The Wabash small project grant is titled: "Exploring Intercultural Instructional Communication for Homiletical Pedagogy: Facework Theory, Cultural Competence, and 'Peering Behind the Curtain'" (Amy McLaughlin-Sheasby and David Schnasa Jacobsen, co-directors). Consultation members also include Jared Alcántara of Baylor University, Gerald Liu of Princeton Theological Seminary, André Resner of Hood Theological Seminary, and Sarah Travis of Knox College and Toronto School of Theology.
The consultation will meet from January 4-6, 2019 at Boston University with University of Portland's Professor of Communication Studies Jeff Kerssen-Griep. He is an expert in interpersonal, intercultural communication in instructional contexts. After meeting in January, the consultation will begin work reflecting on their own practices of in-class sermon feedback going forward. After completing their pedagogical work, consultation will develop research articles on the topic for submission to The Wabash Center Journal on Teaching in 2020.
                  Jacobsen                                      McLaughlin-Sheasby                          Alcántara                     
               Liu                                                Resner                                                       Travis
2016 Consultation on Homiletical Theology
The theme of this year's consultation is "Toward a Homiletical Theology of Promise."
2015 Consultation on Homiletical Theology
The theme of this year's consultation is "Theologies of the Gospel in Context."
2014 Consultation on Homiletical Theology
This year the consultation will be exploring "Homiletical Theology in Action" by looking at the way homileticians do theology when dealing with particular, problematic texts or doctrinal traditions.
Homiletical Theology in Relation to Particular Scripture Texts
Homiletical Theology in Relation to Particular Problematical Doctrinal Loci: Judgment, Scripture, Pneumatology, Eschatology
2013 Consultation on Homiletical Theology Participants: