Prospective and Admitted Students
BU Hillel is here for all admitted, prospective, and new students – to care, support, and welcome you. Just email Becca Carin (rcarin@bu.edu) for more info or to get in touch with Hillel! If we don't have your information and you are a prospective or admitted student, please fill out the forms below, or contact Becca Carin (rcarin@bu.edu) with any questions.
BU Hillel excitedly welcomes all prospective, admitted, and new students!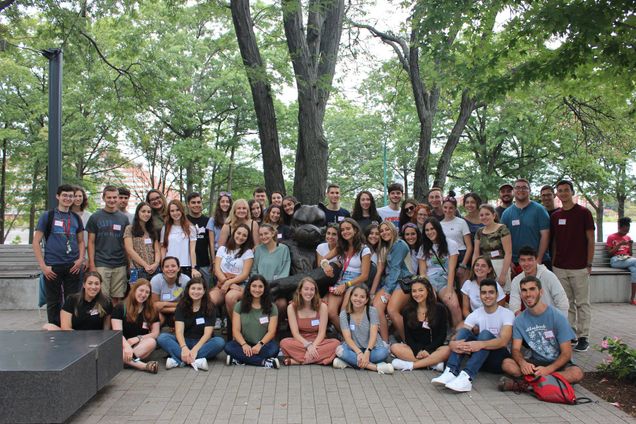 For prospective students to BU:
BU is home to 4,000 Jewish undergraduates, with a vibrant BU Hillel program and staff serving the entire campus. We'd love to speak with you!
Take a peek at what we do here, from

programming

and

learning

to

Israel

experiences and

travel

! 

Email or speak to any of our

staff

to hear more 

Follow us on Facebook (

@BUHillel

), TikTok (@bu_hillel) and Instagram (@bu_hillel)
For admitted students to BU, Class of 2027:
Congratulations! Being admitted to Boston University is no small feat! We want to be in regular contact as you consider BU. Please complete this form to ensure we can email you regular updates to you and your families.
For new students attending BU:
BU Hillel has many incredible options for incoming students to find their passions or explore their curiosity. We offer a variety of programming and resources to help rising freshmen adjust to college life, make new friends, and connect with fellow peers. More information about each of these options can be found below:
Sign up for Fresh Fest here!