BU Hillel is Here for Students
Looking Ahead to Fall 2021:
In line with Boston University, we anticipate a more normalized return to a residential campus experience this fall. We are making the necessary preparations to return BU Hillel to more normal operations, opening our building, resuming immersive travel with students, and much more. Please reach out to our staff with any questions here. For more information on BU's policies and approach to returning to campus, please click here.
If you are a new student at BU this fall, please reach out (click here for more info) to us and ensure we know who you are! We'd love to say hello.
Recap of the 2020-21 School Year:
Yes, this year was different, but BU Hillel was out in full force. We were proud to have held around 3,600 one-on-one meetings with students this past fall and spring and welcomed over 10,000 program attendances. We mentored 170 BLT student leaders, hosted 320 students in semester-long Jewish Learning Fellowship (JLF) classes, and so much more. Also, we offered 25 Rosh Hashana and Yom Kippur events, meals, and services. We also offered a Sukkah on campus for student use, and multiple virtual seders. All these programs and meetings in the fall and spring were mainly outdoors or virtual. There were some instances when we met indoors due to inclement weather, but had extensive precautions (masks on, Green Badge required for entry, 6 ft+ distancing, reduced capacity, limited room use, one event per floor at a time, SR staff must be present at all events inside, etc). Otherwise, the Hillel building was mainly be used for meals in the dining hall.
Some Scenes, Events, and Projects from the fall 2020 semester: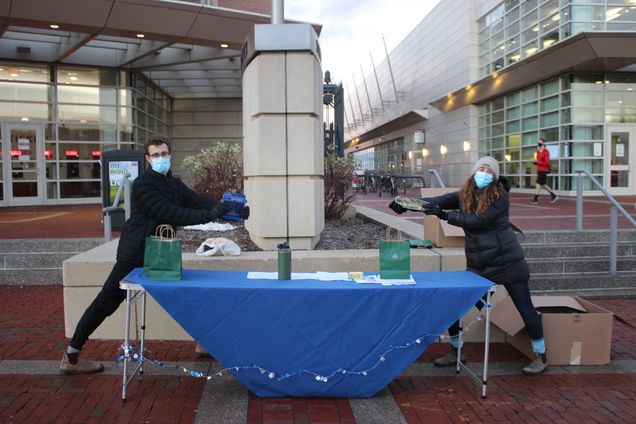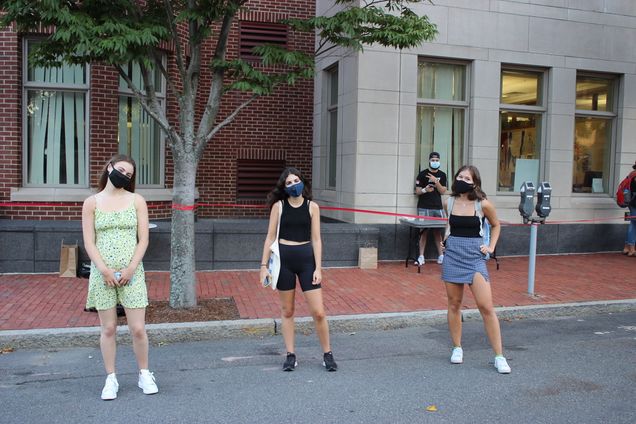 Scenes from Spring 2021: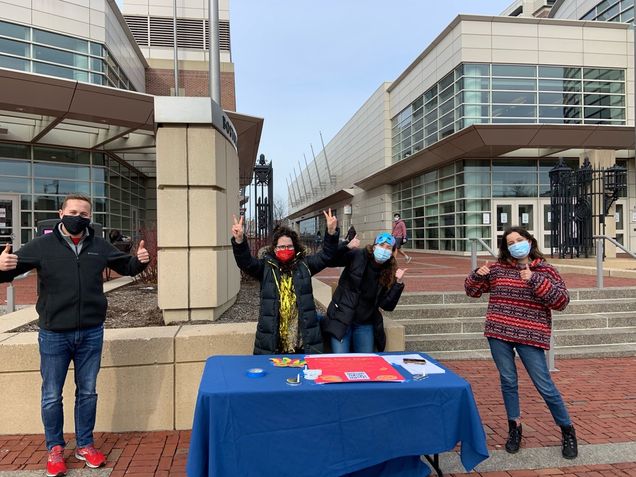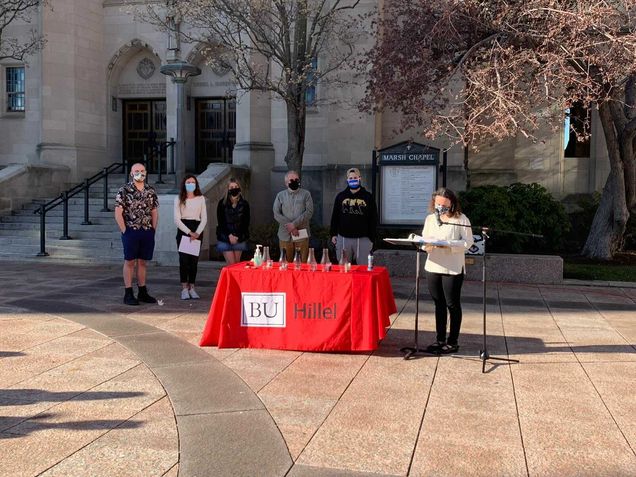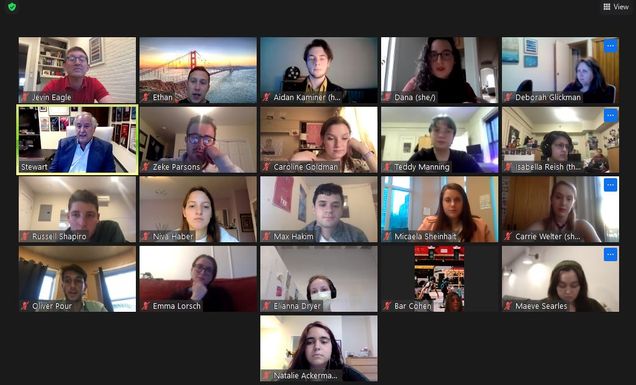 A Sampling of a Few Flyers from Fall Events: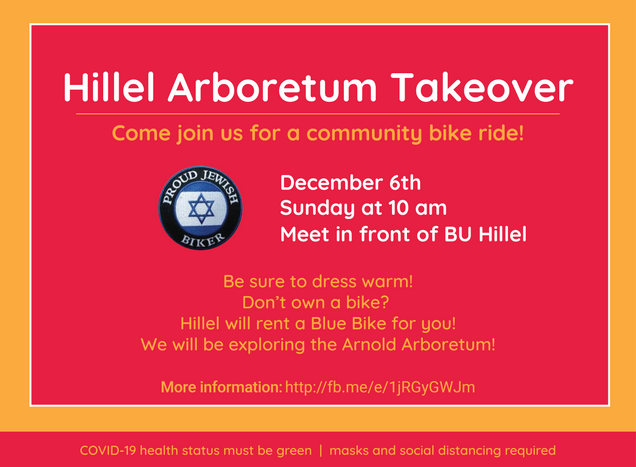 Spring Events: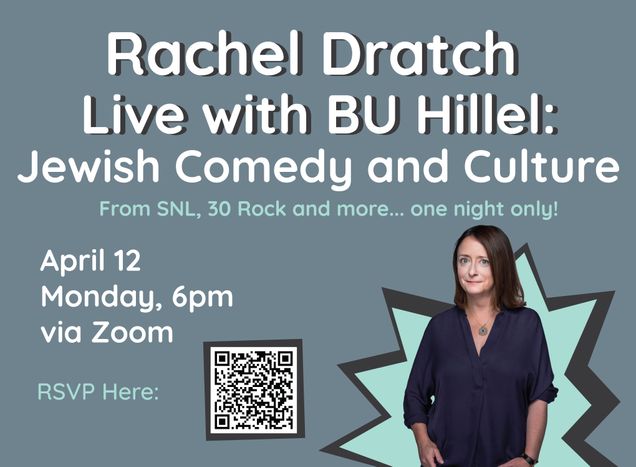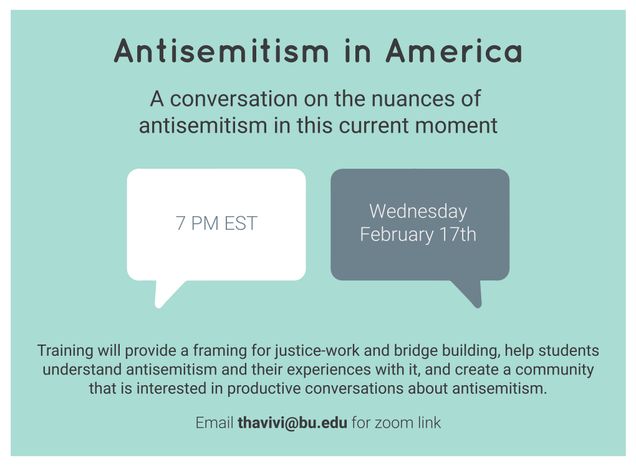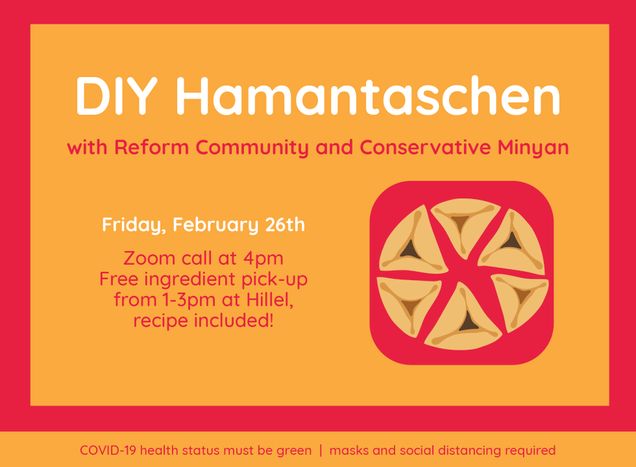 Our Student Podcast, Hello Hillel!
Menorah Lighting on Marsh Plaza article here!
Don't hesitate to reach out to any of our staff.
BU Student Health Services Resources Made Available to All BU Students:
For mental & emotional health:
Headspace App

 

for Mindfulness & Meditation – The Wellbeing Project
Virtual Counseling &

 

Support Groups

–

Behavioral Medicine & SARP
Virtual Wellness Workshops – NITEO, Center for Psychiatric Rehabilitation
Virtual Yoga & Meditation – BU School of Public Health (open to all students)
Virtual Collegiate Recovery Program Supports – Wellness & Prevention Services
For physical health:
For social connection – Virtual Coffee & Conversation – HTC
For success in school:
Virtual coaching sessions, requests for support & accommodations, and more – Disability & Access Services
Virtual peer-tutoring, writing assistance, language link, and more –

 

Educational Resource Center
For financial wellbeing or assistance for students facing financial hardship – University Service Center