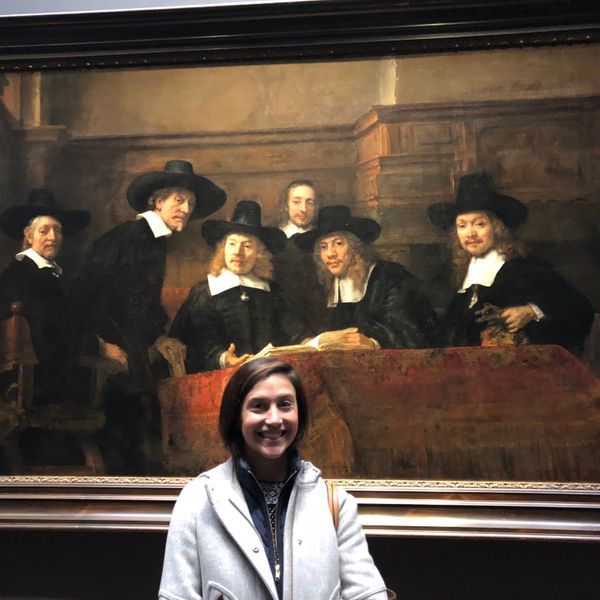 PhD Candidate; Baroque Art
Rachel's research focuses on the art and culture of early modern Europe. She is particularly interested in seventeenth-century Dutch landscape representations, especially as they relate to contemporary ideas surrounding the ecology and environment, as well as their engagement with current eco-critical studies and the blue humanities.
Previously, Rachel worked in the Old Master Paintings department at Sotheby's in New York and has worked at various museums including the Museum of Fine Arts, Boston, the Phillips Collection, and the Currier Museum. She has contributed to a number of museum exhibitions including The Pursuit of Pleasure: Casanova's Europe, Myth and Faith in Renaissance Florence: The sculpture of Giovan Angelo Montorsoli and his circle, and The Civil War and American Art.
Research Interests:
Seventeenth-century Dutch landscape representations

Eco-critical studies
MA Paper:
"Domestic Interiors, Global Concerns: Women and Asian Trade Goods in Seventeenth-Century Dutch Genre Painting"
Dissertation (in progress)
"Landscapes of Change: Early Seventeenth-Century Dutch Graphic Representations of the Local Coast and Countryside"
2021-2022:
Guest Lecture Series co-Coordinator for the Graduate Student History of Art & Architecture Association