Row your way to fitness.
Located on the Cambridge side of the Charles River, the DeWolfe Boathouse is a state-of-the-art facility and an ideal place to sharpen your rowing skills or to learn to row. Rowing is an excellent aerobic exercise that will improve muscle strength, endurance, flexibility and agility. Not to mention the positive mental benefits of beginning or ending your day on the Charles River in fresh air and sunshine.
For questions about rowing, please contact Libby Hughes, Assistant Coach – BU Women's Lightweight Rowing.
Learn to Row
Get on the Charles River and experience rowing for the first time! This 6-week class will introduce you to the intricacies of the sport. No experience necessary.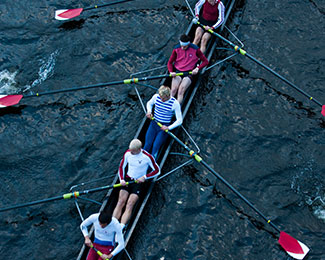 Feeling Flow
In this 6-week intermediate rowing class, you have the opportunity to receive professional coaching, improve your skillset, and challenge yourself.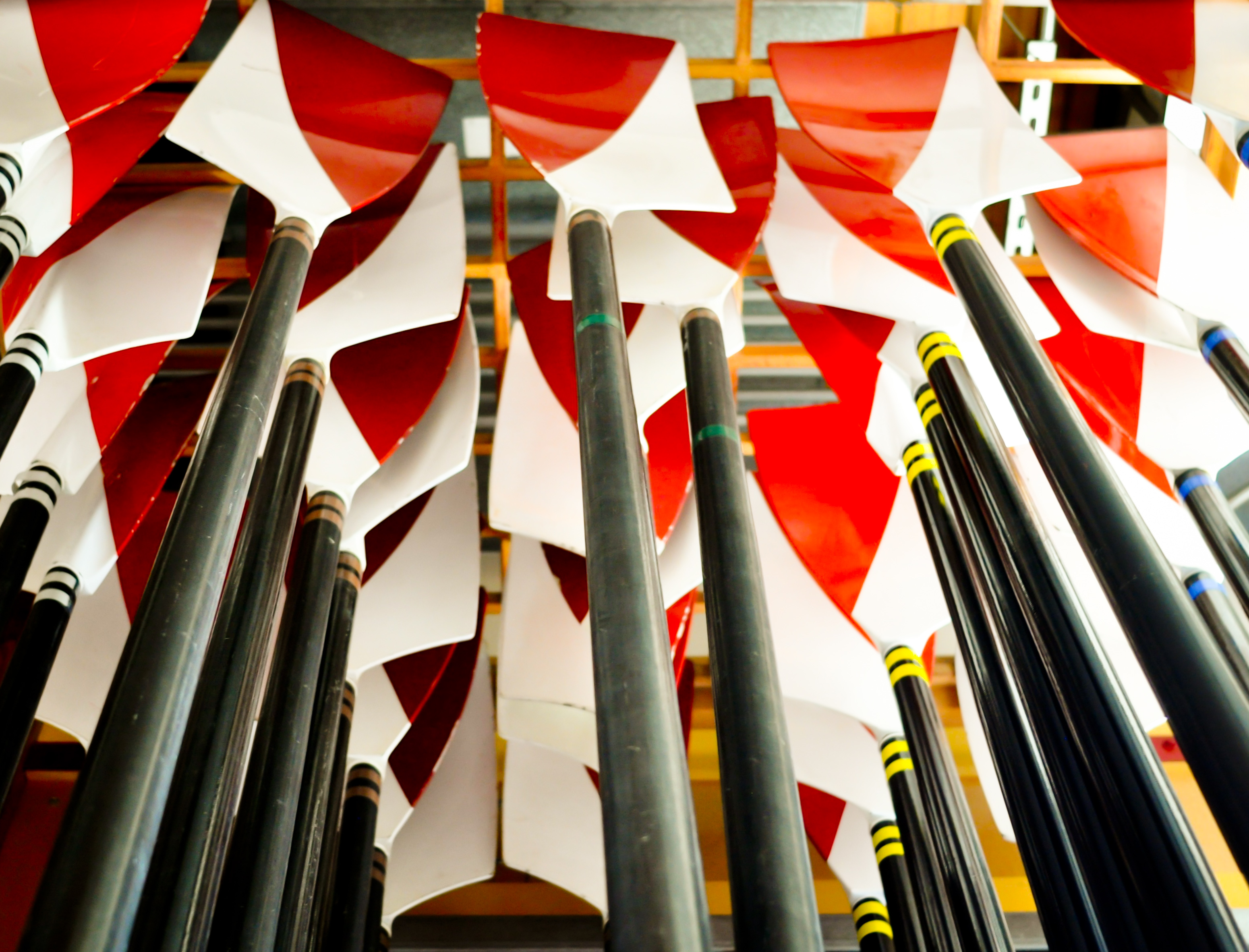 Chasing Speed
Continue your rowing journey with a specially curated training plan and ample opportunity for training variety. Improve your skills and prepare yourself for racing at the advanced/masters level.
Course Prerequisite: Boating Swim Test
*Individuals who do not otherwise have access to the BU FitRec Center MUST register for a rowing class PRIOR to seeking access to FitRec for a boating swim test*
The Boating Swim Test is required for all outdoor rowing classes and may be taken during open swim hours in the Competition Pool at FitRec. (Please note: boating swim tests are not offered during the last 15 minutes of open swim.) Upon passing the Boating Swim Test, a BU Boat Test Card will be issued. This card is valid for five years and must be presented to your rowing instructor at the first class. The test includes the following components:
Jump or dive into the pool and swim 5 yards/3 body lengths underwater.
Surface and continue swimming 100 yards, demonstrating rhythmic breathing (freestyle or breaststroke).
Touch the wall, move away, and tread water for 2 continuous minutes.
Float on your stomach without sculling or kicking for 1 minute, turning only your head to breathe.