Climb the Great Wall of FitRec.
FitRec's Covid-19 policies will continue to be reviewed and updated on an ongoing basis and are subject to change. View the latest information here.
Our amazing 30-foot Barreca Climbing Wall is an endorphin-pumping challenge that uses every muscle in your body, including the one between your ears.  Rock climbing is a unique and exciting sport, and the FitRec wall is designed to accommodate climbers of all ages and ability levels.  Members have free access to our great wall anytime during open recreation hours, and all necessary climbing equipment can be rented from the Pro Shop. Contact us if you have questions!
Here are some commonly asked questions about using the Wall:
Q: Do I need to be certified?
A: We have two types of climbing at the Barreca Climbing Wall: bouldering and rope climbing.
Bouldering involves climbing on shorter walls without a rope over what are called crash pads. When you fall, you land on the pads. Anyone can show up and boulder after a short safety orientation with our staff.
Rope climbing can be separated into two categories: top rope and lead. At this time, we are not offering lead climbing at the wall, but we will update this page when available. Top rope climbing involves tying into a rope that is anchored on the other side by a person known as a belayer. This allows you to climb taller walls more safely. If you and a partner are top rope belay certified with FitTreks, you can come any time during open recreation hours to top rope. If you know how to top rope belay and have not taken our belay test, you and a partner can take the test at any time during open recreation hours. If you do not know how to belay and want to try top roping, our staff may be able to belay for you if it is not too busy.
Q: Do I need a partner?
A: If you would like to top rope then it is best to bring a partner. If you and/or your partner do not know how to belay, ask our staff if they could belay for you. If it is not too busy, they can help you try it out!
Q: What equipment do I need and where do I get it?
A: We have everything you need available to rent at the FitRec Pro Shop, adjacent to the Climbing Wall. If you are bouldering, all you need are climbing shoes and a chalk bag is optional. If you are top roping, you will need climbing shoes, a harness, and a belay device (unless a staff member is belaying for you). If you are unsure, you can always ask our staff.
Climbing Set (incl. shoes, harness, and chalk bag. Helmet and belay device available on request): $6
Shoes: $3
Harness: $3
Chalk Bag: $1
Belay Device: $2
Summer Climbing Gear Rental
Rent shoes, a harness, and a chalk bag for the summer. Helmet and belay device available upon request.
Purchase Here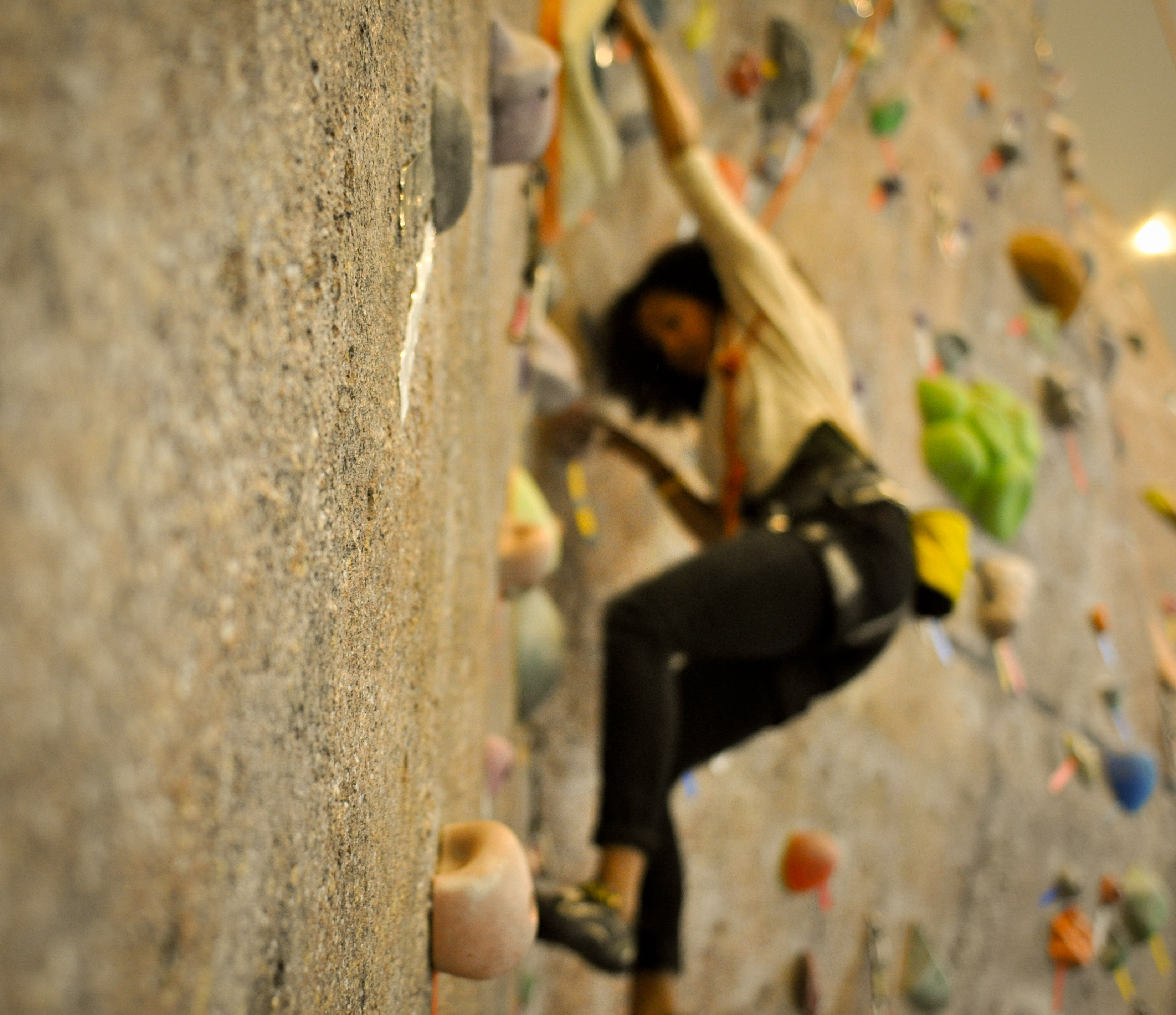 Learn to Belay
This course will prepare you to pass the standard top rope belay test given at every climbing gym. Perfect for those who need a refresher or want to learn the basics for the first time. The class covers how to tie into a rope with a figure-eight knot, how to belay with an ATC, and all of the associated safety checks. If you have never climbed at BU before, please arrive 15 minutes prior to class to be fitted with shoes at the Pro Shop and receive a basic wall safety orientation from a climbing wall attendant. Classes are offered Thursdays, 7 – 8 pm.
Climbing Wall Hours
Summer 2022 Hours
Monday - Thursday
Friday - Sunday
Exceptions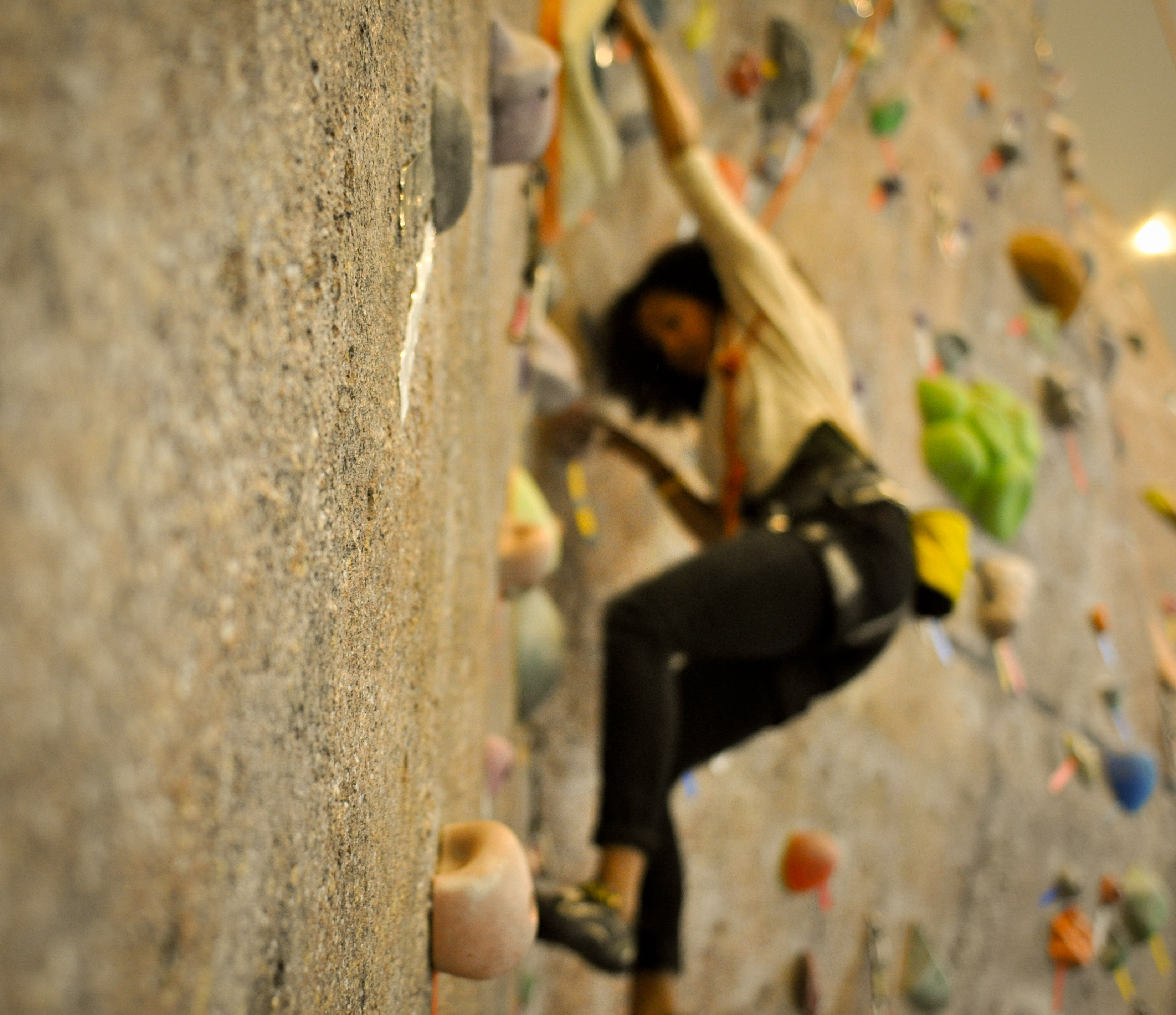 Credit Rock Climbing
Register here to pay the $40 Fall Climbing rental fee for PDP OE 140 and PDP OE 340. Please register for these classes on the BU Student Link prior to paying the fee.
Get To Know The Wall
Climbing Gear Semester Pass –  Rather than renting equipment each time you come, this pass will allow you unlimited shoe, harness and chalk rental for the current semester.
We also offer private lessons for those looking for one-on-one instruction.  And don't forget our awesome programs for youth and families!

Rent the Wall

Hosting a birthday party or office function? Rent our Barreca Climbing Wall and take your event to new heights.

More Information