Ahhhhhhh, Namaste.
Yoga has been proven to be an excellent stress reducer and a wonderful exercise for mind, body, and soul. A regular yoga practice helps to increase blood flow throughout the body, improve flexibility and muscle strength, and help with balance and overall body awareness, all while boosting your mood!
Whether you are new to yoga or a beginning practitioner, our yoga classes provide a variety of styles.  Get started with Fundamentals or Beginning Ashtanga; ramp it up with Yoga Barre, Power, or Core Intensive; find your own pace in Vinyasa Flow; or relax with Gentle Yoga and Meditation or restorative Deep Stretch.
Yoga on the Go:  We are going mobile!  Does the time to commute interfere with your yoga practice?  Our new service brings yoga to you.  Class is tailored to your group request.  $120/hour for a group size of 4-6. To schedule a class or receive more information, send an email.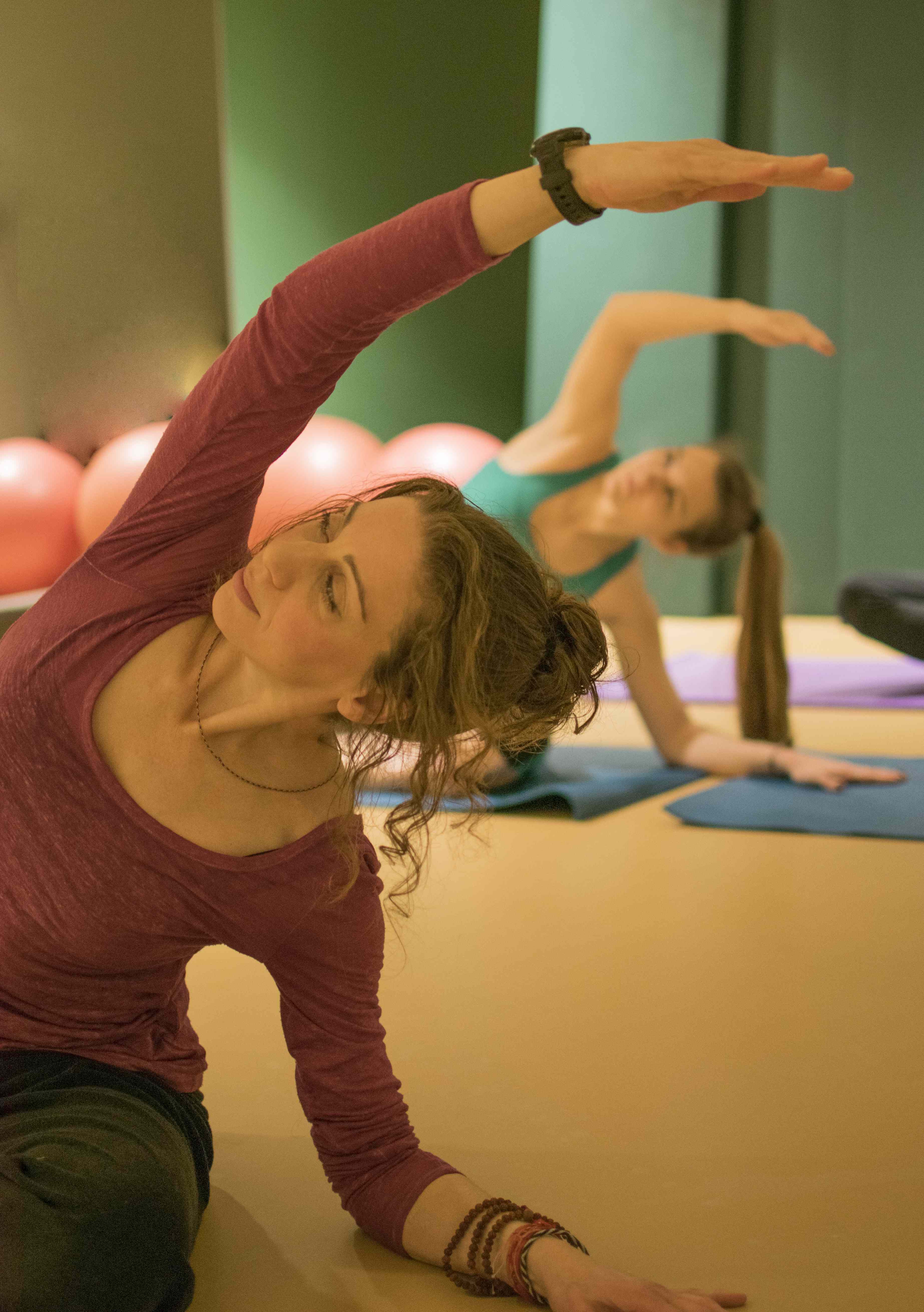 The FitPass is Back
Looking for summer yoga? Look no further than the FitRec FitPass! Jam packed with both high-energy fitness classes and yoga classes, the summer FitPass is your gateway to movement. And, the first week is FREE – May 22 – May 25. View the schedule.
Session 1: May 29 – June 29 – $70
Session 2: July 10 – August 10 – $70
Full Summer FitPass: May 29 – August 10 – $125
Full Summer is $199 for nonmembers, session 1 or 2 is $115
Register Now
5-Class FitPass
Sample a variety of yoga class styles at FitRec with our 5-Class FitPass. 
Sign up!
1-Class FitPass
Try out one yoga class with our 1-Class FitPass.
Sign up!