Ahhhhhhh, Namaste.
Yoga has been proven to be an excellent stress reducer and a wonderful exercise for mind, body, and soul. A regular yoga practice helps to increase blood flow throughout the body, improve flexibility and muscle strength, and help with balance and overall body awareness, all while boosting your mood! Whether you are new to yoga or a beginning practitioner, our yoga classes provide a variety of styles, so unroll your mat today.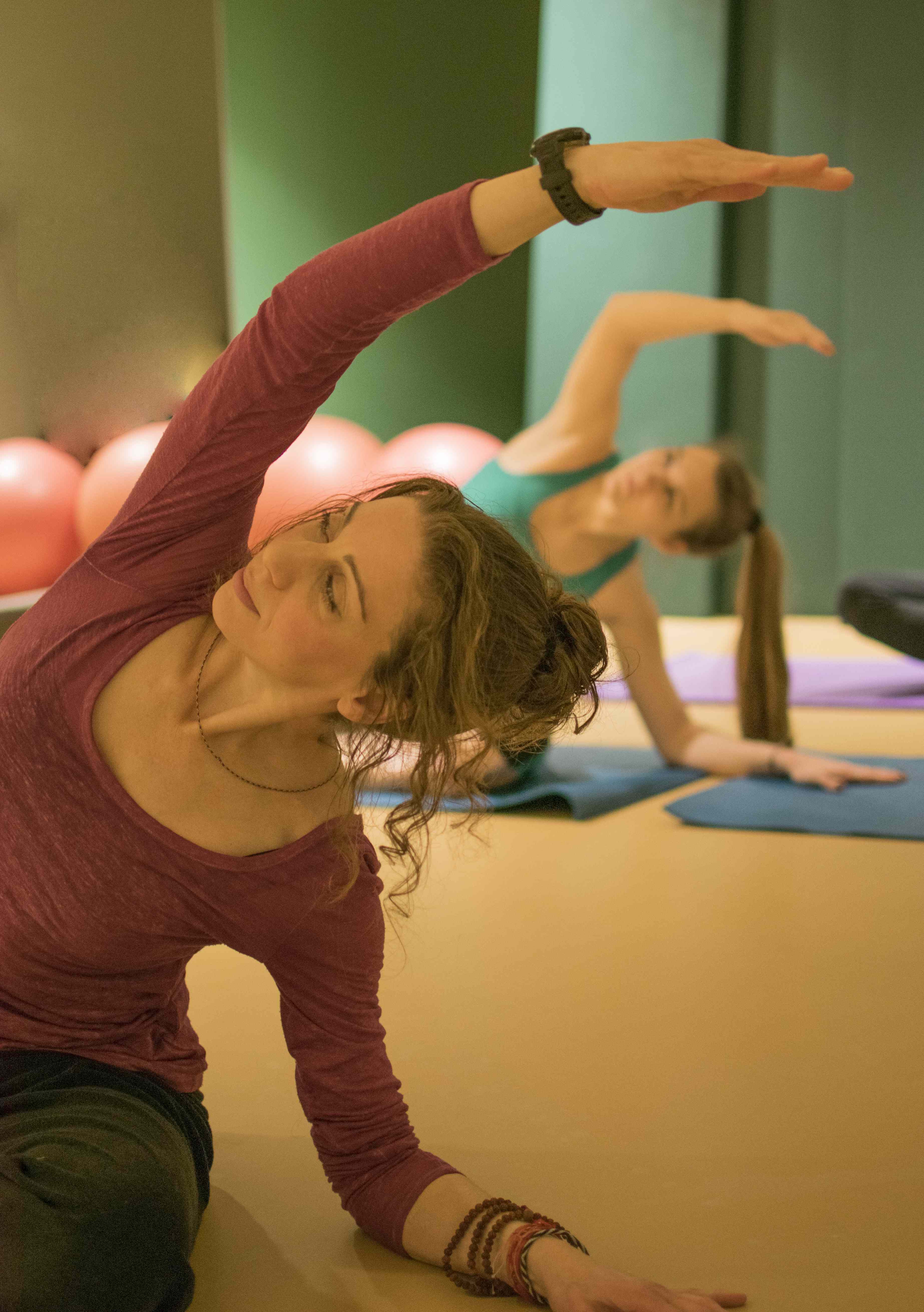 Spring Unlimited FitPass
Don't miss the Spring Unlimited FitPass – runs from January 22 – April 22. Unlimited yoga & fitness classes, one low price!
Register Now
Class Passes
Sample a FitPass class with our 1 and 5 Class Passes – a great way to check out a new class style or instructor. 
View Passes
Specialty Yoga Classes
Specialty Yoga Classes: we offer a few specialty yoga classes each semester. 
Not available to FitPass holders.
Browse & Register
Yoga on the Go:  We are going mobile!  Does the time to commute interfere with your yoga practice?  Our new service brings yoga to you.  Class is tailored to your group request.  $120/hour for a group size of 4-6. To schedule a class or receive more information, send an email.