Become an EMT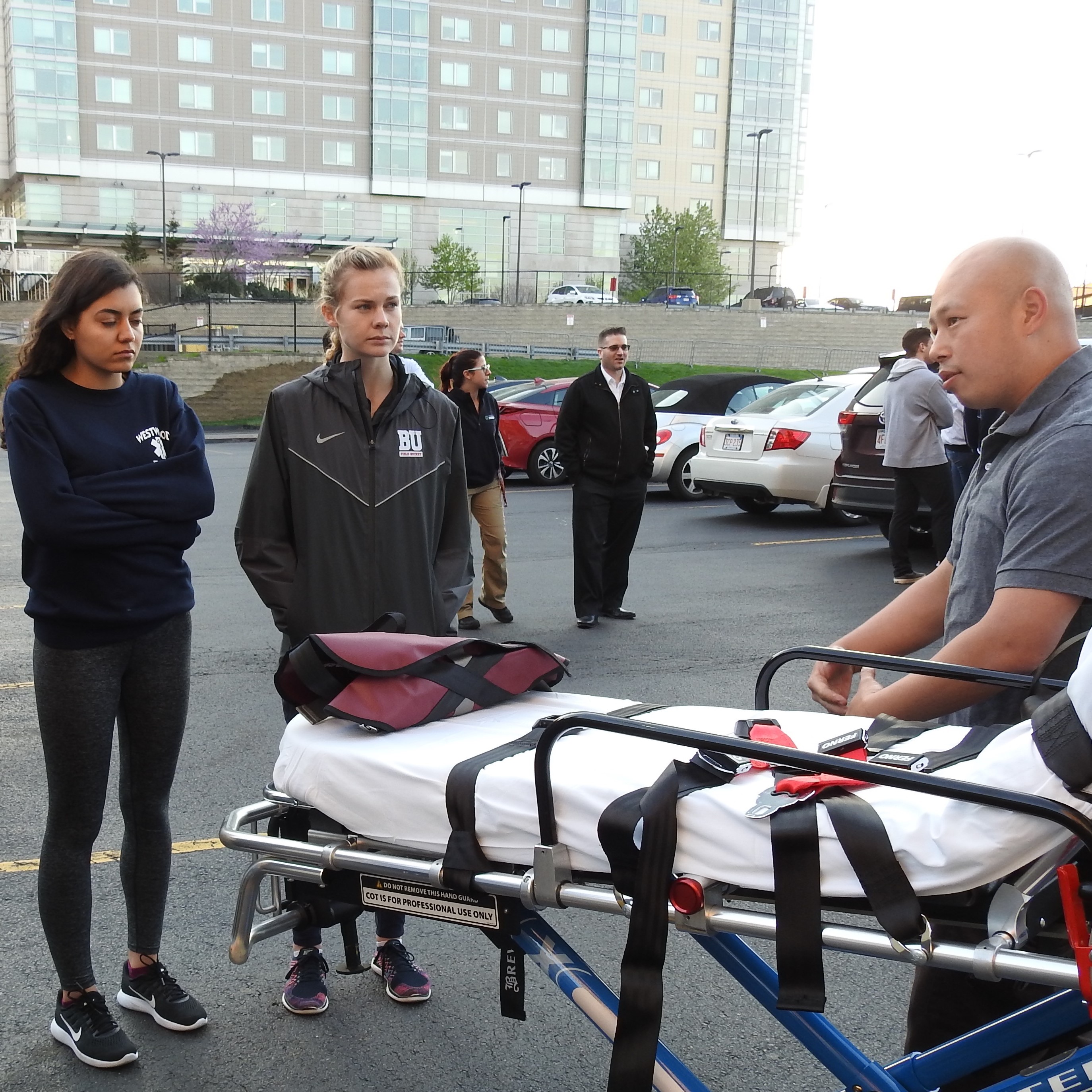 Become an Emergency Medical Technician
Register Now
In Spring 2021, the EMT class will be offered to current BU students, faculty, and staff only.
The Emergency Medical Technician course is designed to prepare an individual to take the National Registry EMT written exam and state psychomotor exam that is offered at Boston University by Emergency Medical Services. The class is open to BU students. The EMT course is offered every fall, spring, and summer semester.
Topics covered in the course include, but are not limited to:
Medical, legal, and ethical issues in EMS
Anatomy and physiology
Pharmacology for the EMT-Basic
Respiratory emergencies
Cardiac emergencies
Endocrine emergencies
Environmental emergencies
Neurological emergencies
OB/GYN emergencies
Medical emergencies
Traumatic emergencies
Ambulance operations
Pediatric and geriatric emergencies
If you would like more information about the class, please contact us at buems@bu.edu or 617-358-1891.