Poll Everywhere
"For those of us who teach large classes, this is a way to connect to students and generate the feeling of a small class discussion for people who want to connect without feeling intimidated." - Joe Harris, Associate Professor of Sociology
As many faculty know, it is often difficult to create meaningful student engagement in large-enrollment courses. Joe Harris, Associate Professor of Sociology, ran into this problem in his SOC 100 Principles of Sociology class, so he set out to find a way to use technology to enhance student engagement in a cost-effective way. An online polling software that records student responses on laptops, phones, and other devices did just that. 
"Professor Harris' Sociology course had lots of content that needed to be covered in short lecture periods," said BU student Olivia Van Siclen. "All of this information was overwhelming and dense, but Professor Harris utilized the Poll Everywhere software to connect it to our daily lives, making it easier and more fun to grasp." 
Poll Everywhere is a polling and discussion tool students can use during class to generate lively and engaging discourse while they dig into course content in real-time. According to Harris, "It's a great conversation starter. When you get votes anonymously and you put that on the board, then the class can unpack that."
Classroom Scenario
"One of the first questions I ask in my SOC 100 class is, "How much 'free will' do we have?" This question is intended as a way to get students thinking about the relationship between structural factors that include cultural norms, social class, race and racism, gender, geography, and individual agency. 

By polling the class' initial baseline perceptions, we were able to start a discussion of their thoughts on the matter and then see how their thoughts changed over time as they began to understand the powerful constraints that structural conditions have on choices that we imagine to be our own, as well as life chances and health outcomes."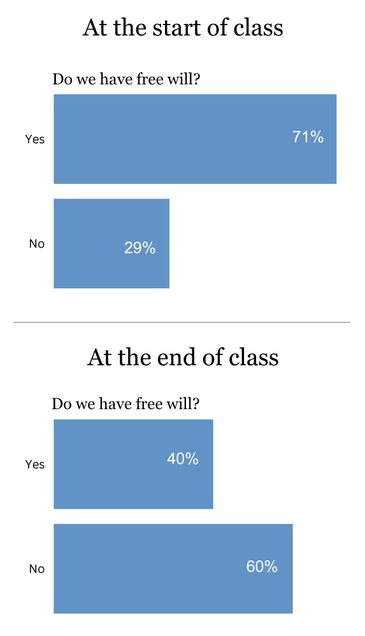 "Professor Harris asked this question in the first class and the last class and this question enabled us to think about the topic," said BU student Hyeonseo Cho. "It was interesting to see the result, listen to classmates' opinion about the result, and how I think about it. In the end, we were able to see the difference and change our opinion about whether we have free will." 
Ultimately, Harris used this technology to do things like anonymously poll household family income and put the reported results into conversation with the distribution of household family income in the U.S. For Harris' class, such exercises powerfully underscored the general privilege of students at BU relative to the general population. "I would see a lot of hands go up that lead to not only good discussion but good debate, which would then lead to interesting follow-up questions," said Harris.
"I would like to see other courses incorporate technologies like Poll Everywhere because it dramatically increases class engagement and makes lectures more lively," said Van Siclen. "I think it is also very helpful to see/hear other students' opinions and evaluate your own."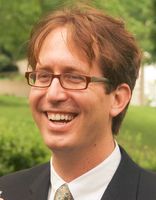 Joseph Harris is an Associate Professor of Sociology at Boston University. He conducts comparative historical research that lies at the intersection of sociology, political science, and global health and is author of Achieving Access: Professional Movements and the Politics of Health Universalism (Cornell University Press,…
28

September

Ask EdTech: Drop-in Office Hours

12:00 PM - 1:00 PM

28

12

October

Ask EdTech: Drop-in Office Hours

12:00 PM - 1:00 PM

12

19

October

AI Info Session 4: AI in Education: The Student View

1:00 PM - 2:00 PM

Zoom--registration required

19

26

October

Ask EdTech: Drop-in Office Hours

12:00 PM - 1:00 PM

26

30

October

Shipley Center Information Session & Call for Proposals

10:30 AM - 12:00 PM

Zoom--registration required

30

15

November

AI Info Session 5: AI and Learning Assessment

11:00 AM - 12:00 PM

Zoom--registration required

15