Lightning Talks are fast, faculty-driven, and explore innovations in teaching and technology. View the video resource library.
Lightning Talks Video Library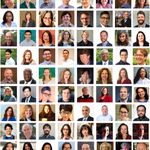 Welcome to the Exploring Innovations in Teaching & Technology Lightning Talks 2021-22 speaker series video library. Co-hosted by Digital Learning & Innovation (DL&I) and The Center for Teaching & Learning (CTL), the Lightning Talks are a reflection and learning forum where Boston University faculty and invited guests identify areas of challenge and opportunity and share strategies for engaging educational experiences in the hybrid and in-person environment. In this expanding video library, you will find complete versions of each topical event as well as individual video presentations.
The series grew from the shift to remote teaching in Spring 2020 to showcase instructors' creative and inspiring approaches and build faculty community. CTL and DL&I are proud to support peer-to-peer learning through the Lightning Talks, as they bring together a committed coalition of faculty, staff, and students to share pedagogical experiences and ideas.
We invite you to join our community of learners, access 70+ presentations and engage with the video content.
Deborah Breen, Director, Center for Teaching & Learning
Chris Dellarocas, Associate Provost for Digital Learning & Innovation
---
The following is a list of Lightning Talks' themes and presentations. Access dozens of faculty and student Lightning Talks featuring an array of powerful, peer-focused topics and discussions.