Creating Accessible Events
Boston University endorses an inclusive approach to disability accessibility on all our campuses with the goal of having all members of the community share in creating access to our facilities, programs, services, and activities. We have prepared the following guidelines for event planner to employ best practices that may enable you to plan for group and individual accessibility needs in advance.  
Note: If a there is a known need for communication access services at your event, such as American Sign Language-English Interpreters or CART services, please go to the communication access services form to begin the process of securing services.
EVENT PLANNER'S RESPONSIBILITY
The shared responsibility of ensuring accessibility for persons with disabilities begins with the obligations of the event planner. Planning early for wider access and checking in with DAS often, enables us to put access in place quickly and efficiently even before an individual makes a request.   
Please keep in mind that there are a variety of ways to provide accessibility accommodations. The type of need may differ among persons with the same condition, and it is often necessary to consult with the individual who needs access to determine how best to accommodate for a specific circumstance.  
Designate an individual to be responsible for all aspects of accessibility, including contacting requesters of accommodations to ask about their individual needs. This designee is also a key contact to report accessibility concerns or observations before, during and after the event. The event designee should be on site or within the hybrid/remote event to monitor accommodations and services to trouble shoot issues that may come up. Sometimes last-minute adjustments in such areas as lighting, technology, seating, or signage need to be made. If the event is large or complex additional volunteers may be needed on site.
Presentation Accessibility
A key to creating a successful event is to keep this principle in mind: More preparation leads to less modification. The more that we prepare and have our content accessible in advance, then the less modifications of original content will have to be done within shortened windows of time. Calls for Presenters or Calls for Presentations should include riders or requisites for the presenters to make their content accessible and perceivable by your events participants and stakeholders with disabilities.
We suggest using the following language in your CfP:
Language:
[ insert call for presenters /gratitude/congratulations or acceptance to present text here] In advance of the sessions, we ask presenters to prepare as accessible a presentation as possible, including captions for video. When papers and presentations can be made available ahead of time, this is very helpful to our attendees with visual impairment, captioning providers and sign language interpreters. We thank you for your cooperation in these matters [insert links for tips on creating accessible presentations] Supporting Resources: Accessible Presentations
Checklist
This Event Accessibility Checklist, adapted from the our colleagues at the University of Connecticut Disability Services, is a valuable and quick tool to help you cover fundamental accessibility concerns for event planners. Event Accessibility Checklist
Become familiar with a range of different accommodations which individual might request for your event. This includes but, is not limited to:  
Note: If a there is a known need for communication access services at your event, such as American Sign Language -English Interpreters or CART services, please follow the link Request Communication Access Services  to secure communication access services:  
Speech to Text Services (STTS) ( Also see CART)
Assistive Listening Devices  (ALD)
Accessible seating and companion seating  (See Events and Facilities)
Accessible parking and transit services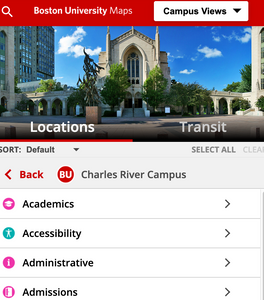 Digitization or modified printing of visual aids as in enlarged text,   
Audio description services and recordings  
Allergy-free diverse meal/dietary choices 
Fragrance and latex free spaces   
Once the accessibility and accommodation needs have been identified, create a list of everything that will be needed to respond to those needs. Communication Access Services and other accessibility services come with expenses. Consult with DAS if necessary, when you are creating your budget for accessibility services. 
POST-EVENT RESPONSIBILITIES
Solicit feedback from planners, participants, and attendees or meet after the event to review what worked and what did not work. 
Was the accessibility and accommodations process efficient?   
Were the accommodations of a high quality, timely and effective?   
Were all available and necessary resources utilized?  
Was there any feedback from attendees regarding accessibility?   
What needs to be improved?  
Who is responsible for funding event access?  
Fees and Service Related Expenses
It is often the case that moderate-to-large require AV support and perhaps some teleconference broadcast support, such as in a webinar. Communication Access services that are utilized in-person or remotely must be factored into the budget  these primary or auxiliary AV services. Perhaps an additional large telemonitor must be brought in to display the video feed of a remote ASL-English Interpreter. Perhaps the monitor will be used to display a live transcript of the event proceedings in order for Deaf or hard of hearing event participants to perceive the proceedings. Perhaps an additional camera and camera operator must be hired to capture an ASL-English Interpreter that is in the event space that needs to be broadcast virtually as part of a split-screen or picture-in-picture broadcast.
Our colleagues at Learning & Events Technology Services or our colleagues in BUMC IT for similar AV services on the medical campus.
The following conditions are subject to approval for additional DAS resources from Dean of Students Office on an individual department or event basis:
DAS is happy to help you make your event more inclusive. If the event is free, open to the public, and has an accommodation statement inviting participation from the community, it is highly likely that DAS will cover the costs of certain accommodations (e.g., CART, ASL or Audio Description) when it is requested by a member of the public. If your request for interpreters or transcribers was made by a registered student or BU staff or faculty, DAS will likely cover the costs of these accommodations.  
If the event is revenue generating it is expected that your budget will cover accommodation expenses. DAS can assist you with arranging accommodations and responding to requests that fall outside the events budget planning. 
If the focus of a planned event is high interest to the disabled community, DAS will cover the costs of providing CART services when consulted at least three weeks in advance of the event. Accommodations such as ASL-English interpretation will be provided only if directly requested as an accommodation for a participant. 
Note: There is a two hour minimum charge for each ASL-English Interpreter and there is a hourly charge for remote CART services. Fees associated exclusively with ASL-English interpreting services may range from $55 -$100 per provider, and may range from $110-$125 per provider for remote CART services. Boston University, as a private institution, pays fees for these services that are at or above a competitive market rate for the service, however, you may find the Commonwealth's fee structure for public and state institutions an informative supplement to assist your event budget development for these services. (See Massachusetts Commission)
MARKETING AND COMMUNICATION
The tone that organizers set from the outset is key to optimal accessible marketing. Engaging campus stakeholders, internal and external to your unit or department, is invaluable in order to get an idea of who your target audience might include, and for getting a sense of how the message you are sending out will land on a variety of receivers. Marketing materials which are explicitly accessible signal those individuals with disabilities that they are welcomed and supported.  
All events should have a discoverable and clear accessibility/accommodations statement so that individuals with disabilities know how to request needed accommodations and by when. This is accomplished by creating accessible event promotion materials and registration process. Registration materials themselves should be accessible to screen reader assistive technology, and audio/video media must be open/closed captioned and/or made available as a transcript.
Identify and publicize a contact person for accessibility and accommodation questions. Set a definitive date to accept requests for a communication access accommodation that allows the contact person to clarify, secure, and confirm the requested accommodation, ideally three weeks in advance. Ask for any information from attendees and presenters about their allergy free dietary choices, fragrance free spaces, and companion ticketing needs. Event planners may use the following accessibility and accommodations language or a version thereof on event promotional materials, media, and event registration platforms.  
"Boston University strives to be accessible, inclusive and diverse in our facilities, programming and academic offerings. Your experience in this event is important to us. If you have a disability (including but not limited to learning or attention, mental health, concussion, vision, mobility, hearing, physical or other health related), require communication access services for the deaf or hard of hearing, or believe that you require a reasonable accommodation for another reason please contact the event organizer [link to your or organization/department email] by [insert date three weeks prior to event] to discuss your needs."
"For questions about accessibility or to request an accommodation to view this event live (e.g., ASL Interpreters, Communication Access Realtime Translation (CART), assistive listening devices, hearing or induction loops), please contact [host contact information]. Please submit requests for an accommodation as soon as possible, ideally three open administrative weeks (see University calendar) in advance of the event. If you are seeing this message closer to the event, please still reach out to us, and we will try our best to fulfill the request or offer an alternative."  
"In real time human captioning will be provided for this event. For questions about accessibility or to request an accommodation to view this event (e.g., ASL Interpreters, Communication Access Realtime Translation (CART), assistive listening devices, hearing or induction loops), please contact [host contact information]. Please submit requests for accommodations as soon as possible, ideally three administrative weeks (see University calendar) in advance of the event. If you are seeing this message closer to the event, please still reach out to us, and we will try our best to fulfill the request or offer an alternative."   
When applicable, add the following to event notifications that direct people to the accessible media of an archived event:  
"The accessible recording will be made available on [insert website or social media link]."  
ONLINE AND BROADCAST PLATFORMS
All online and hyrbid features of a university event, whether it be promotional in nature, interactive, or used for broadcast purposes, should comply with the Minimum Web Accessibility Standards and Closed Captioning Priorities .
ASL interpreters & CART Providers Remotely
Since the inception of the Learning  from Anywhere (LfA) model of instruction, it has become even more important to keep the following in mind when working with Deaf or hard of hearing participants and viewers and communication access providers in remote or hybrid settings.
The providers will need the video conference link to your event. Please share that information with

dhhods@bu.edu.

 

State your name before commenting. It makes it easier for the participants and the service provider to follow the conversation, especially for participants who don't use video or those that are not able to perceive the names and titles indicated in screen windows.
Establish participation protocols, including rules for turn-taking. It makes it easier for the participants and the service providers to follow the conversation. For example, students must comment or use built-in "hand-raising" features in the chat box of the video conferencing software to ask or answer a question or to turn their video on.
Build in pauses. This makes it easier to follow along. Deaf or hard of hearing participants often have to watch the interpreters or captions. All participants in virtual spaces need time to process visual information before responding to a discussion prompt.

If you are assigning people to a breakout group in Zoom, make sure that the providers are in the room assigned to the right room to provide access.

As a facilitator, keep an eye out for direct communications to you via the chat feature. A participant may need to make you aware of an accessibility concern.

If you

are going to show a slide deck, videos or images, please make sure you are prepared to show the content with captions and or image descriptions of the visual content.  Keep in mind that auto-generated captions are not considered accessible.
Virtual Meeting and Event tips