Research Career Training Program Core (RCTPC)
Director: Theresa Shireman, PhD, Brown University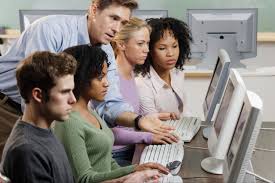 The CoHSTAR training program complements 14 other relevant, existing, highly regarded pre-doctoral and postdoctoral training programs across the three institutions. Postdoctoral fellowship trainees have access to courses from 26 pertinent graduate programs. The extensive CoHSTAR mentor pool includes pioneers and methodological and opinion leaders in important health services areas from multi-disciplinary fields at each partnering institution.
Aim
The RCTPC will provide training for up to 9 postdoctoral trainees and 5 Visiting Scientists in health services research for physical therapists that will guide their career development as health services researchers. The RCTPC will oversee all trainee and Visiting Scientist recruitment activities.
Activities
Recruit postdoctoral fellows and Visiting Scientists
Host annual research retreat at the Brown University School of Public Health
Click here for more information about CoHSTAR's Training activities.