Women in Urban Planning
Women in Urban Planning (WUP) is a working-collaborative group for women. A community of strong and curious minded women coming together to gain new knowledge and create a space for advancement, empowerment, and career building.
WUP is a group for womxn by womxn that responds to the intersectional issues faced in the field of urban planning and are interested in both personal and professional development through mentorship, networking events, and volunteer opportunities.
Follow WUP on Instagram for the latest in news, events, and networking opportunities!
Questions? WUP can be reached at wurbanplanning@gmail.com.
2020–2021 Executive Board Members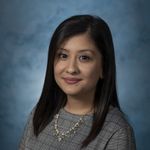 Founder & President: Ashiyana Swar, MUA
Ashiyana currently works as a Sales Associate for Cronin Development/The St. Regis Residences in Boston. She is responsible for the day-to-day oversight of collecting, analyzing, and summarizing sales and marketing reports, assisting in the execution of purchases and sales agreements, event planning and contribution in the production of marketing materials. Born in Nepal and raised in Cambridge, MA, she enjoys traveling and volunteering. Ashiyana is a Master of Urban Affairs candidate with a focus on community development, policy planning, sustainability, and urban design.
---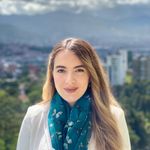 Co-founder & President: Alejandra Santa, MCP
Alejandra received her bachelor's degree in Political Science from Eafit University in Medellín, Colombia. While pursuing her bachelor's, she interned at the Colombian Consulate in the City of Boston where she discovered her passion for public service. Her primary interests lie in community development, urban design, open space, and access to public parks. Alejandra is currently pursuing a Master of City Planning with a focus on urban policy at Boston University's Metropolitan College.
---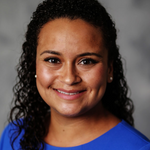 Public Affairs Officer: Luz Arregoces, MCP
Luz currently works as Director of Programs at the Greater Boston Chamber of Commerce. Luz and her team plan and execute over 80 programs and events each year that provide educational content to help promote the success of people and businesses in the region. Her specific portfolio of programs focus on government affairs and policy, urban policy and planning, and small businesses. She has a Bachelor of Arts in Communication and a Certificate in International Relations from the University of Massachusetts Amherst, and is currently pursuing a Master in City Planning. Luz was born and raised on Cape Cod by a proudly Colombian family, and now resides in Back Bay.
---
International Officer: Aneri Patel, MCP
Aneri is currently pursuing a Master of City Planning and has completed a Graduate Certificate in Urban Policy and Planning. She received her Bachelor of Planning from Gujarat Technological University in Ahmedabad, India. Aneri has previous experience in the real estate field through her work with Sun Builders Pvt., Ltd. in Ahmedabad. Aneri's strength lies in working with diverse populations, and she engages in social activities ranging from community participation to place make initiatives. Her areas of interest are land-use planning, housing, place making, and transportation, and her hobbies include exploring new places, dancing, and sports.
---
Communications & Marketing Officer:  Julia Mintz, MCP
Julia earned her bachelor's degree in Geography in 2019 from the State University of New York College at Geneseo. She discovered her passion for planning while studying as an exchange student in Groningen, Netherlands, and followed this passion to Boston University. Her focus revolves around climate resiliency, greenspace design, and community engagement within the context of urban planning. She is particularly interested in understanding the potential of permaculture and greenspace as tools to address issues of sustainability, equity, and community-building in our urban environments. Julia has worked as a Graduate Assistant and Global Practice Fellow with BU CPUA and is currently pursuing her Master of City Planning and Certificate in Applied Sustainability.