Read the Fall 2020 issue of CFA magazine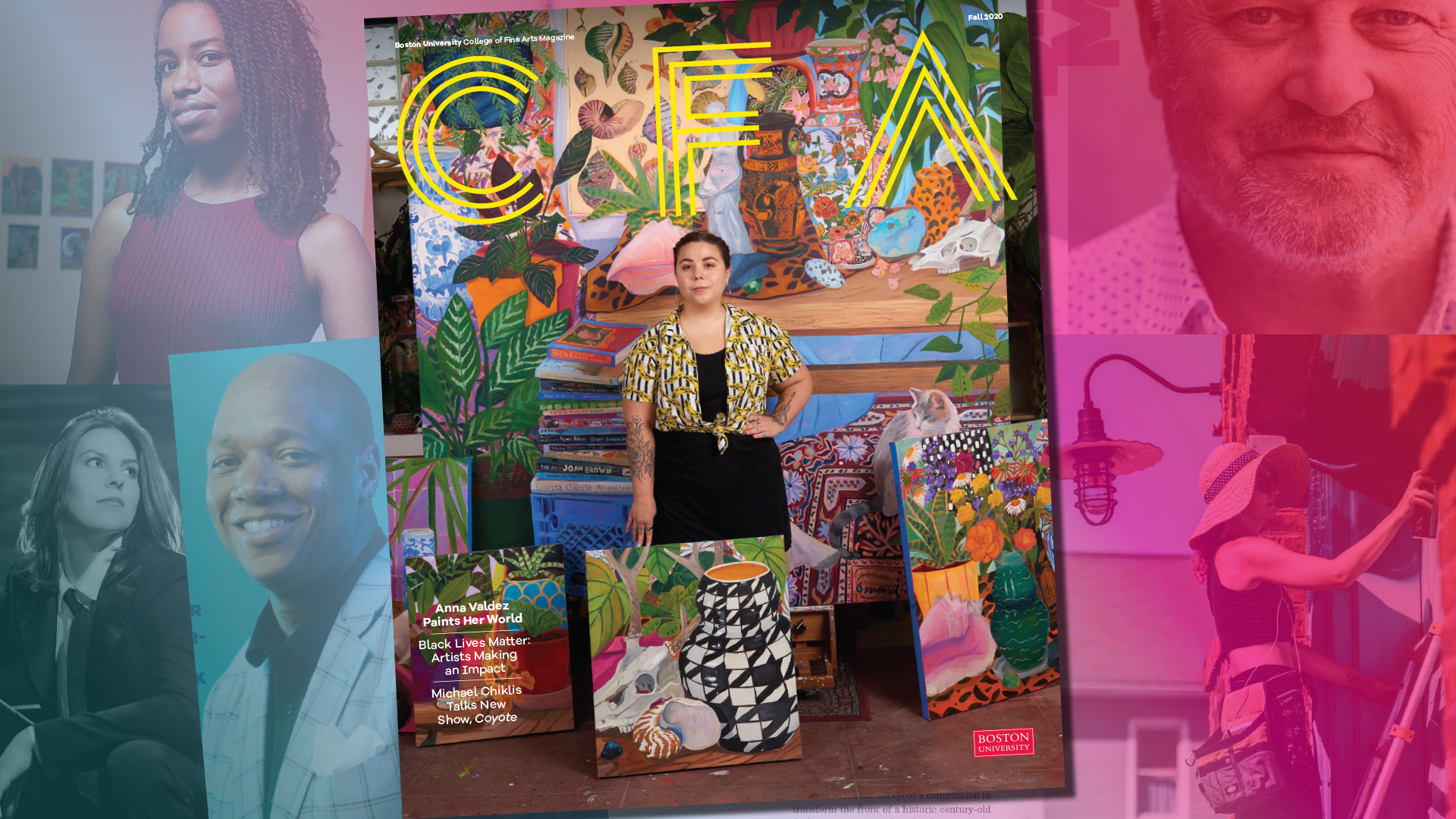 The Fall 2020 issue of CFA, the BU College of Fine Arts magazine, has been published! Dive in to explore this issue's features, including…
Objects of Her Affection

Anna Valdez (CFA'13) incorporates personal stories into her lush, plant-filled paintings. "The paintings I'm making right now are very much about the studio," she says. "It's an environment that I have complete control over and have curated over time. I suppose I end up loving the space that I am creating as it becomes reflective of a personal landscape or as a self-portrait." Read more.

Changing Minds

Good cop, bad cop, superhero. Michael Chiklis (CFA'85) discusses how he reinvented himself to stay on top in a fickle business and dishes on his new show, Coyote. "At [BU theatre] rehearsals, we were exchanging ideas—students from all over the country, from every race, creed, and walk of life…BU just opened my mind to so many things, so many people. It made me think, 'Wow, there's just so much to know.'" Read more.
Mining the Past, Mirroring the Present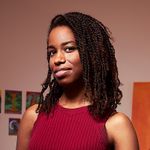 Painter Adrienne Elise Tarver (CFA'07) explores perceptions of Black women in her art. "My work for the past five years has really been about Black female identity within the Western landscape," she says.  "I was thinking about the dualities of how we have been made to exist within this context, from this domestic, silenced figure who's supposed to fade into the background to this oversexualized tropical seductress on display, and figuring out the narrative to give women in these spaces more agency." Read more.
The Future of Opera
Lidiya Yankovskaya (CFA'10) is one of America's few women conductors and a force for change. "There's a larger percentage of women who are studying conducting at universities, conducting with smaller organizations, or doing really fantastic work out there," says Yankovskaya, who sets the tempo and cues in the musicians as Chicago Opera Theater's Orli & Bill Staley Music Director. "Not enough of them have gotten opportunities to move to the next level and work with larger-budget institutions. But I think it's changing and will probably continue to change." Read more.
Conversation
A
rtists Joel Christian Gill (CFA'04) and Charles Suggs (CFA'20), who both received their MFA in painting from the College of Fine Arts, discuss using their work to tell lesser-known stories from Black history. "For me," says Gill, "it was like, 'not again.' It feels like America has had this great awakening to this thing called racism that has existed and has been happening for years and years." Read more.
The Paintings on the Doors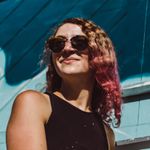 Learn how muralist Lena McCarthy (CFA'14) transformed a Victorian firehouse. "One of the main things I love about mural painting is it's so in your body. It's so cheesy but it's true: you become the tool. You're the brush," reflects McCarthy. Read more.
A New Look at Set Design
Rising Star: Afsoon Pajoufar (CFA'19) will soon be building worlds again as a New York-based set designer for theater, opera, and film. "I bounce around the room during rehearsals, between the actors, taking photos. I can evaluate the design in my head when I share the space with the actors," says Pajoufar. Read more.
Plus even more alumni stories, including this issue's Muse: one alum's viral comedy set inspired by Covid-19 press briefings; Fall 2020 Class Notes; and words of wisdom from alums Russell Hornsby (CFA'96) and Ginnifer Goodwin (CFA'01).
Dean Harvey Young penned a note for this issue expressing pride in students and alums alike "who have chosen to stand up and speak out as part of efforts to end racism everywhere and create actively inclusive communities. I am impressed by CFA staff and faculty who, in the midst of a global pandemic, have organized workshops, overhauled syllabi, and begun to revise conceptions of core and canon across disciplines."
---
WRITE TO US!
CFA alums, we want to hear what you've been up to. Send us your stories and photos, and your highlights could make it to a future issue. Email cfaalum@bu.edu. And be sure to follow @buarts on Instagram, Facebook, and Twitter for even more CFA Terrier stories.
---
CFA MAGAZINE
CFA is a publication for alumni and friends of the Boston University College of Fine Arts. We welcome your feedback on the magazine, this website, or anything else related to CFA. Find current and archived issues at bu.edu/cfa-magazine. Send us your comments at cfaalum@bu.edu.