WBUR feature: 16 fall theater productions to see in Boston and beyond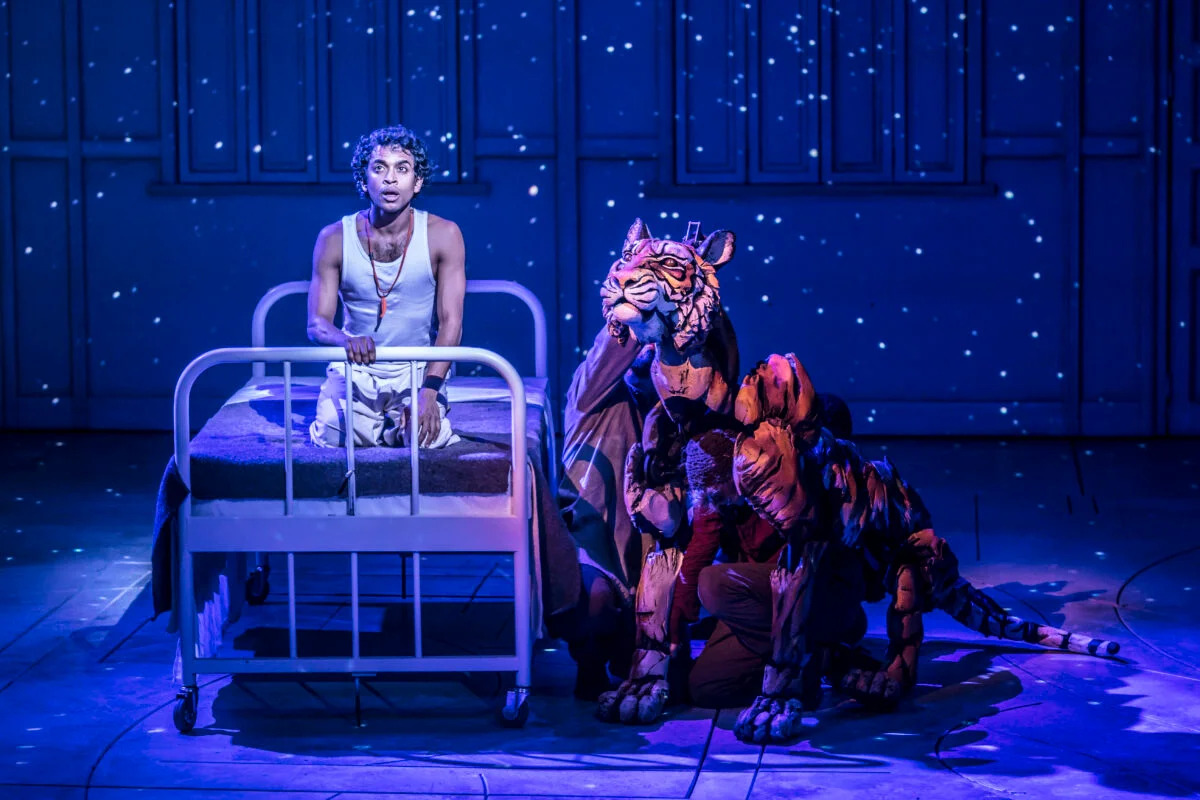 Theatre
WBUR lists BU School of Theatre production, "Let the Right One in" in fall 2022 theater guide
This article was first published in WBUR on September 16, 2022. By Jacquinn Sinclair | Photo courtesy of the A.R.T. "Life of Pi"
In collaboration with Actors' Shakespeare Project, Let the Right One In was recommended by WBUR as a theatre production to check out this fall! The show opens on October 20 and runs through November 6, 2022, at BU's Joan & Edgar Booth Theatre. For tickets and a list of show times, visit CFA Theatre's Season Page.
ABOUT LET THE RIGHT ONE IN
Teenaged Oskar lives with his mom in a town recently touched by murder. Bullied and lonely, Oskar meets Eli, a girl who moved next door. For some reason, Eli never goes to school and spends most of her time at home. Soon, the two become close friends. Oskar doesn't realize that Eli has been a young girl for a very long time. "Let the Right One In" is a vampiric coming-of-age play adapted for the stage by Jack Thorne. The film version of the same name by Tomas Alfredson premiered in 2008 and is based on the 2004 novel by John Ajvide Lindqvist. ASP's Christopher V. Edwards directs the work, a collaboration with the BU School of Theatre.
Visit SOT's Production Season page for more info, showtimes, and more!