Student Internship Series: Asjha Malcolm (CFA'23)
Visual Arts
My internship at BU's Office of Digital Learning & Innovation
In CFA's Student Internship Series, music, theatre, and visual arts students at BU share their internship experiences. These Terriers express how the resources at BU prepared them for success beyond the classroom.
As a graduating senior, graphic design and painting student Asjha Malcolm (CFA'23) encourages students starting the internship process to apply to internships and jobs that they find interesting and to give 100% of their creative energy. Asjha has taken her own advice and applied it to her internship experience as a student employee with Boston University's Office of Digital Learning & Innovation! Asjha shares with CFA her accomplishments in developing the Shipley Center's visual brand identity, how her coursework through BU School of Visual Arts has helped her succeed in her role, and what she's learned about herself.
Q
&

A
WITH ASJHA MALCOLM (CFA'23)
CFA:
What's your role in the internship? What are your responsibilities?
Asjha: My role for this internship is to design graphic material including website, email, and social images, to showcase a wide range of Shipley Center programs and services. As of now I'm helping develop and revise the brand identity for the Shipley Center which is a team that helps BU faculty involve technology in their curriculums. For this project, I've been tasked with mainly graphic content that will be used on the website and social media pages to advertise dates for meetings, testimonials, and more. Since this is a revision of the brand identity, I work to make all the content have the same design elements so all of it is related and represents the goals of the center.
CFA:
How did you find out about the internship?
Asjha: I heard of this internship from the BU jobs page on the student link and emailed Maureen McCarthy, Digital Learning & Innovations Communications. After emailing her and showcasing some of my work, I went through the interview process and was hired in Spring 2022.
CFA:
Any notable accomplishments from the internship?
Asjha: My greatest accomplishment is going through the project discovery phase, partnering with Maureen, creating a visual brand for a new BU department, going through the design pitch process with DL&I leadership, and going to market this fall.

I feel a great sense of accomplishment in being a valued member of DL&I's Communications team; being able to network, and learn about a career sphere that has felt so elusive to me. Also, I am incredibly proud to develop a visual brand when the process began as an idea and abstract words. Going through the creative process within a professional space has been a fun challenge for me.
CFA:
How does the coursework at CFA connect with your internship?
Asjha: My courses focused on the design process and highlighted the power of collaboration. Some of my branding coursework identified overarching themes to create a strong and effective branding identity.
My course projects have a lot of overlap with this internship. As I mentioned, I've done two branding projects which directly gave me experience with what branding even is and how to implement your brand. I also feel like all the projects that we did, in the beginning, to really drill the "fundamentals of design" is something that I will go back to when I don't know what to do next or my designs become too convoluted for the Shipley Center project.
CFA:
In what ways do you think the internship has prepared you for your work beyond BU?
Asjha: I think working with DL&I Communications helped me become more comfortable with revising my work, totally scrapping things, and making a lot of variations in my work, which was something I struggled with. I used to think the design/branding process would be a long, laborious, and drawn-out process. But in fact, I had a lot more fun with the unpredictability and was proud to have gone through the design process in a professional environment.
CFA:
What have you learned about yourself?
Asjha: I am learning to trust in my own abilities and creativity. Throughout this project, I received a lot of guidance; made decisions along the way, and learned how to articulate them. You don't really know what you're capable of until you dive into the project. I opted to go for it, try new things, and creating and launching the Shipley Center design project is an accomplishment I am truly proud of.
CFA:
Any advice for current CFA students beginning the internship process?
Asjha: For CFA students, apply to internships and jobs that you find interesting. Get out there, have fun with the work and give it 100% of your creative energy.
CFA:
What's next for you?
Asjha: I am a graduating senior (Class of 2023!) and will be working on my graphic design and painting thesis projects. Beyond BU, I am pursuing a career in design and applying all I have learned at BU to this exciting profession.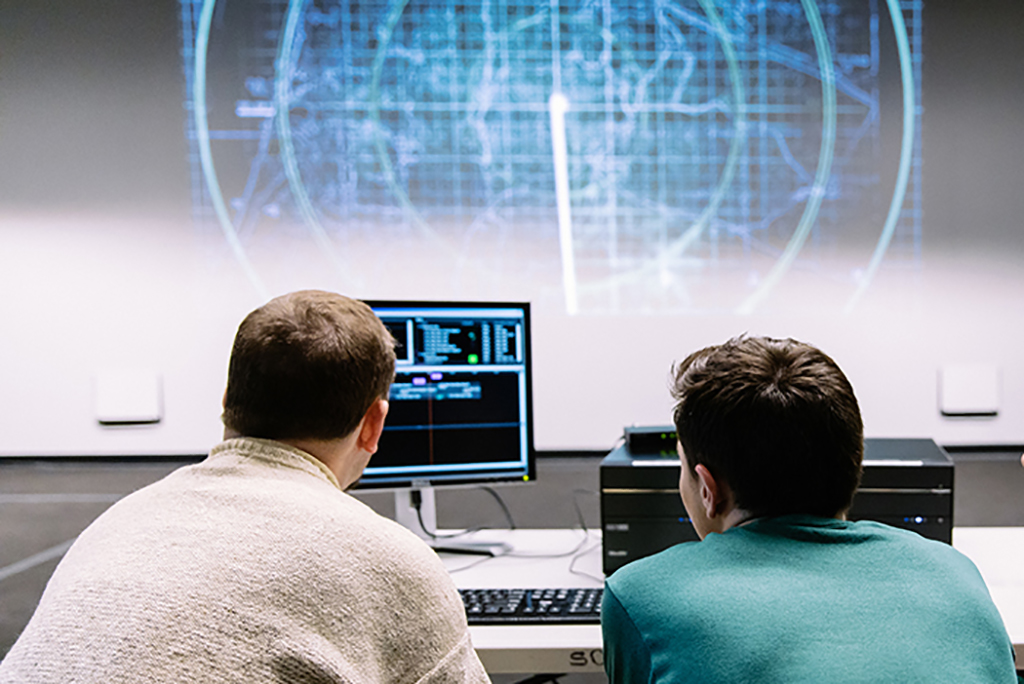 Internship & Career Resources
Looking for an internship, job, or community service? Check out the following links for job and career opportunities!
Want to share your story?
Are you a current student at BU College of Fine Arts completing an internship? We want to hear about your experience. Fill out the form for a chance to be featured on CFA's news and social media channels.
This Series
Also in
February 17, 2023

January 23, 2023

December 12, 2022