Rock 'n' Roll Baritone
Everything you never needed to know about this opera singer who dreams of truffle farming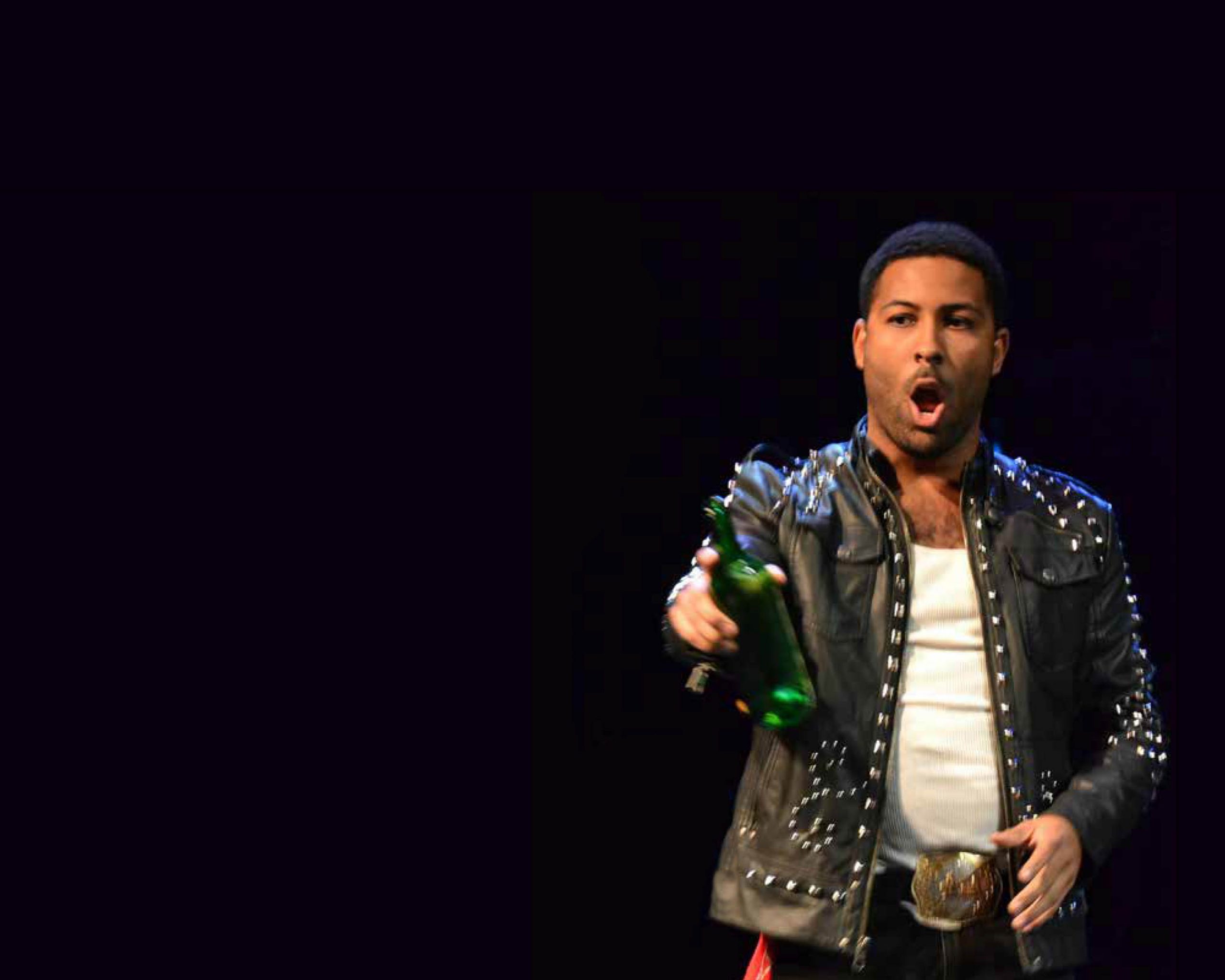 CFA Alumni
Rock 'n' Roll Baritone
Everything you never needed to know about this opera singer who dreams of truffle farming
Opera singer Benjamin Taylor ('14,'16) is a resident artist at the Pittsburgh Opera, where he most recently played Prince Yamadori in Madama Butterfly; in 2019, he'll be onstage as Schaunard in La bohème. New York Classical Review has called him "an immensely powerful baritone."

Here's how he answered CFA's quick-fire questions:
First moment you realized you could really sing
Elementary school. PE and chorus were the same period, but you had to take a test to get into choir. I got a perfect score on it; I saw that I could match pitch.
Last song you sang in the car
Blinded by the Light by Manfred Mann's Earth Band. Right now, I've been listening to a lot of classic rock.
Mozart or Led Zep?
It has to be Mozart. He's the original rock star.
First time you sang solo for an audience
Enter Sandman by Metallica. I played in a rock and metal band in high school.
Strangest warm-up/cool-down routine
I have a coconut ginger candy before I sing.
Greatest strength as a performer
My flexibility with other castmates; I want to make everyone look as great as possible.
Greatest flaw as a performer
I'm a nervous wreck 98 percent of the time. I just embrace it; I use that energy to make something out of it.
Greatest career achievement
In February, I won the George London Award.
Most embarrassing bum note
I did this audition and it still haunts me. I was starting with a Russian piece and I didn't remember any of the words, so I just did lip trills for 30 seconds. I stopped and I restarted—and I did the same thing. I said, "Thank you," and walked off.
Aria you love singing
"Silvio's Aria" from Pagliacci; it's a very romantic and dramatic piece.
Aria you dread singing
"Largo" from Barber of Seville. That piece is so tough, but so rewarding when you do it.
Role you'd love to do
Figaro in Barber of Seville.
If you hadn't been a singer, you would have. . .
Had a little skateboard shop.
Your retirement plan
Owning a truffle farm.
Usual reaction when you tell people your job
"Oh, I love Phantom of the Opera." I have to tell them it's a musical. Or, "That's awesome; sing something."
Advice for wannabe opera singers
Learn a language: Italian, French, or German. Languages are the most important thing.
This Series
Also in
March 16, 2023

October 11, 2022

October 8, 2021