Boston University College of Fine Arts offers a selection of certificate programs that span Music, Theatre, and Visual Arts disciplines as well as on-campus and online modalities. Admissions to these programs are specific to the certificate.
Certificate of Advanced Graduate Study (CAGS) in Music Ed Online
Graduate Certificate in Pre-K-12 Music Teaching
Artisan Certificate in Scene Painting
Certificate in Graphic Design
Graduate Certificate in Arts Administration
Financial Aid
Find details about tuition and fees, financial assistance, and managing your account.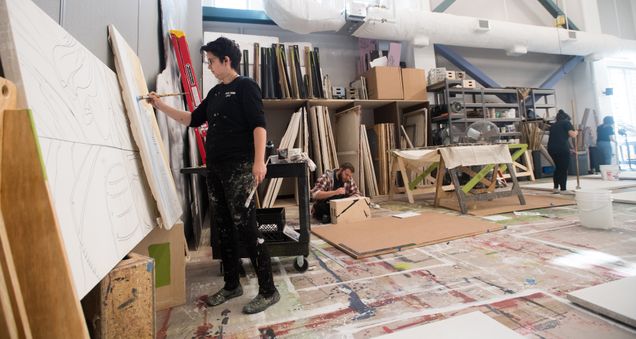 Questions?
Learn more about graduate degrees, certificates, and courses (online and on-campus) at CFA so you can find the right program for you.
Degrees & Programs?
With 30+ programs and a range of degree options, BU College of Fine Arts educates artists at every stage of their career. Find your next step.