News
Our first BMERC-sponsored Machine Learning Journal Club was a blast! 20+ students and researchers from across different disciplines and departments such as Biomedical Engineering and Chemistry attended the event. This journal club was led by Israel and Megan from Prof. Sandor Vajda's group. We learned about basic concepts of supervised learning, followed by a hands-on session using scikit-learn and Jupyter Notebook.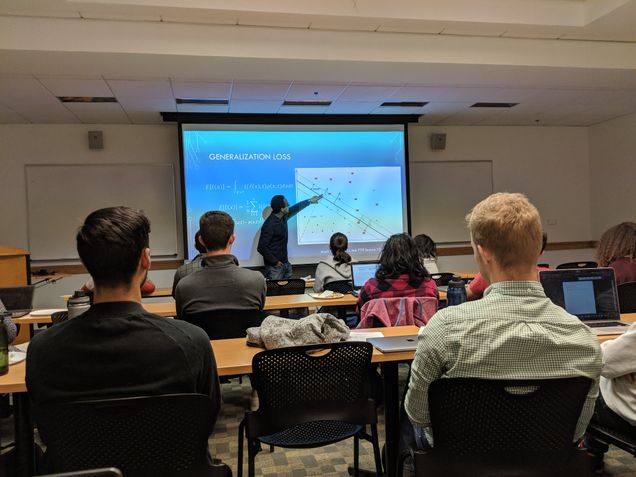 The BMERC Machine Learning Journal Club is a monthly event. The aim of our journal club is to introduce fundamental concepts of machine learning to scientists and engineers, and to encourage discussions and conversations about the application of machine learning in our research (over pizza of course!). If you have any feedback or suggestions regarding this event, or if you would like to volunteer to lead a future session, please do not hesitate to
contact us
.
Stay tuned for the
next event
on Oct 23! We will be learning about unsupervised learning.