Chipotle – Hiring criteria and benefits to maintain talent
Nominated as one of the top 100 Most Loved Workplace® in Newsweek, Chipotle is known for having a corporate culture where employees consider it one of the best places to work among all restaurants. As the Vice President of Chipotle RSC People Experience and Chief Diversity, Equity and Inclusion Officer, we ask Tawanda Starms  important criteria for hiring an employee and what benefits Chipotle offers to help employees grow in the company.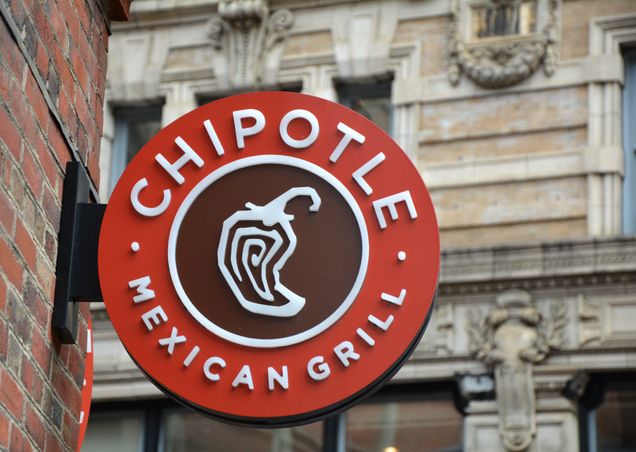 Q1: What type of unique or specific criteria do you have when hiring people?
We look for passionate team members who are equally excited about Chipotle's purpose of Cultivating a Better World. Employees who understand and live our values make for highly engaged and successful hires.
Q2: Chipotle has been known for its employee benefits. We are interested in what Chipotle specifically offers to help employees grow. 
Our people are at the core of our business, so we believe in providing opportunities to our people and promoting them from within. If we want to achieve our goal of 7,000 restaurants in North America, we'll need more General Managers, Field Leaders, and so on. Therefore, when we're able to find cost efficiencies in our business, we see this as an opportunity to invest more in our people through higher wages, bonuses, employee training, debt-free degrees, our tuition reimbursement program, among many other benefits. We provide transparent career progression showing how Chipotle crew members can advance to a Restaurateur, the highest General Manager position, in as little as three and a half years, with a total compensation package of approximately $100,000 while leading a multi-million-dollar growing business.
---
The following are the detailed benefits but not limited to the opportunities Tawanda mentioned that Chipotle offers to employees. Please click on the hyperlinked words for further information.
More Cash In Your Pocket:

Chipotle offers an industry-first

Crew Bonus

program, which allows our restaurant employees the opportunity to earn an extra month's worth of pay each year for meeting specific performance criteria.

A Chance to Pursue Your Passion:

After only 120 days of employment, Chipotle employees are eligible to pursue debt-free degrees from leading nonprofit, accredited universities in partnership with

Guild Education

. Chipotle currently covers 100% of tuition costs upfront for nearly 100 degree options at ten learning providers. Chipotle's debt-free degree offering is a key component of its Cultivate Education program, which includes an

Existing Tuition Reimbursement Program

, allowing eligible employees to be reimbursed for tuition up to $5,250 per year in qualifying programs.

Mental Health Care:

Chipotle provides health and financial wellness resources to employees. Chipotle associates and their family members have the opportunity to receive personalized assistance from healthcare experts before, during, and following medical needs through a partnership with Health Advocate, regardless of whether they are enrolled in the company's medical plan.

Mental Health

and emotional support are also available to employees and their family members through in-person, phone or virtual visits with a licensed counselor to support personal, professional, mental, financial, and/or legal concerns.

Saving for the Future:

Chipotle's 401(k) plan helps employees save money for retirement. The plan includes a company match of 100% on the first 3% of the compensation an employee contributes and 50% on the next 2%. The match is available after one year of service and 1,000 hours worked.

Free Chipotle:

Employees have access to free Chipotle every shift.

[/collapsible]
---

Q3: Has your corporate philosophy for caring for your employees helped in any way to reduce employee turnover? 
We remain focused on staffing our restaurants with talented team members focused on the foundations of our business. These include having great culinary [options] prepared and ready to serve, open to close, in a food-safe environment, improving order accuracy and timing for the digital business, and increasing throughput and hospitality for the in-restaurant business. Our staffing is currently back to pre-pandemic levels and our turnover is lower than it's been over the past few years. 
Q4: If you were in a situation where you had to take over a company that considers employees as an expendable cost, what is the first thing you would do to change the corporate culture?
My first move would be to work with the company's current employees and its leadership team to determine a brand purpose and create a set of empowering employee values. Every successful organization has a foundation of strong values and an overarching purpose that allows employees to become more invested in the future of the company.
Read the full Restaurant Leadership Edition