What are leading restaurant companies doing to keep talent?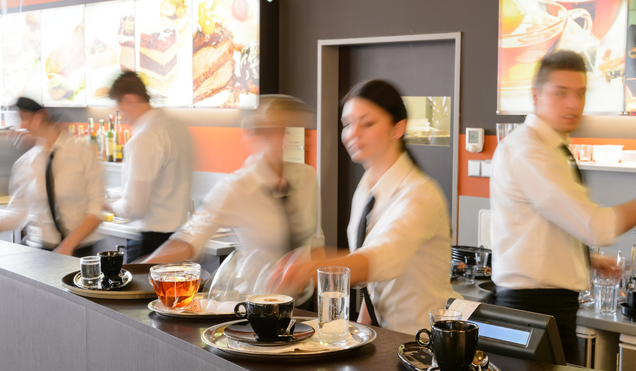 ---
By: Sean Jung, P.h.D., Assistant Professor of Hospitality Analytics, Boston University School of Hospitality Administration
Contributors: R.J. Melman, President, Lettuce Entertain You Restaurants, Jerry Murrell, CEO, Five Guys, Patti Simpson, Chief Administrative Officer, Union Square Hospitality Group, and Tawanda Starms, Vice President of RSC People Experience and Chief Diversity, Equity and Inclusion Officer, Chipotle Mexican Grill
For roughly the past five decades, restaurant employees have been considered more as an expendable cost rather than an asset in which to invest. In general, restaurant operation workers who work in kitchens or dining halls have had very few opportunities to move up to managerial levels, and there are little to no educational benefits for employees to learn and grow. Moreover, the nature of the restaurant industry, which requires employees to deal with difficult situations with customers, unstable working hours, and some of the lowest wages available, has resulted in the restaurant employee turnover rate being 74.9%, the highest across any business industry. These combined factors have discouraged workers from feeling valued within their restaurant companies and have manifested a failed corporate culture, where a nurturing work environment, which is the essence that allows employees to provide excellence in service, is absent. 
Covid-19 has been a testament to how employees have felt over the years, with the labor market showing a shift to a negative perception of working in the hospitality sector over the course of the pandemic. According to the National Restaurant Association (NRA), 750,000 jobs, roughly 6.5% of all restaurant jobs, are still left to be filled from when the pandemic started. Consumers have started to recognize the difference in service quality caused by this lack of employees. As a result, there must be a change in restaurant corporate culture that allows employees to feel that they have a future in what they do. 
Fortunately, some companies have realized this problem and have already created a shift in tone. They have provided a path for employees to see a future and a long-term relationship with the restaurant company, supplying benefits to support both higher education and work-life balance. However, such a change requires leadership to think differently and raises new challenges. For instance, higher salaries and investing in employees shifts employee cost from a variable cost to a semi-fixed cost, making it more difficult for the employer to lay off an employee due to the initial investments that are made. Thus, trust between the employer and the employee must be established in order for this business model to properly function. 
Through this article, we have asked four leading restaurant companies, which have been praised by employee rating agencies or have been known for their unique corporate culture and benefits, to provide their thoughts and tangible suggestions on how to change corporate culture. Our hope is that this article can provide ideas for all restaurants on how to improve corporate culture by slowly but surely changing the perception of their most valuable asset, their employees. The company names are Chipotle, Five Guys, Union Square Hospitality Group (USHG) (the owner of Shake Shack), and Lettuce Entertain You. In addition, as follow-up questions, we asked whether their unique corporate culture helps reduce employee turnover during these tough times, the risks that follow, and the ways to change corporate culture. 
Chipotle – Hiring criteria and benefits to maintain talent
---
Five Guys – Hiring criteria, activities, and benefits to improve corporate culture
---
Union Square Hospitality Group – Hiring criteria and changing incentives after the pandemic
---
Lettuce Entertain You – Hiring criteria and benefits to improve corporate culture
---