Welcome to the Boston University
Center for the Study of Asia
Boston University's Center for the Study of Asia, established in 2008, promotes comprehensive, interdisciplinary, and cross-national understanding of Asia through coordination of teaching missions, research support, community-building among faculty and students, and broad outreach beyond the university. It strives to be an intellectual hub for new ideas and cutting edge research in the humanities and social sciences.

---

Ongoing virtual events. Click the image box for links to each event post and its recording!
---
Annual Theme for 2021-2022
Precarious Asia: Resilience and Redefinition in Perilous Times
Asia today finds itself in a precarious position. This is of course, nothing new—the history of Asia has long been turbulent. But today the challenges that it faces are particularly numerous and daunting. The first, and most obvious, is the continued impact of the COVID pandemic. Compared with other regions of the world, Asia at first appeared to come off relatively unscathed. Yet, a year and a half later after the initial outbreak in Wuhan, new and deadly variants have emerged, hitting with devastating effect and casting a somber pall across the region. South and Southeast Asia, in particular, have been struggling to cope with the devastation caused by the Delta variant. Meanwhile, despite the departure of the mercurial Donald Trump, the Sino-US rivalry has continued to deepen across a broad spectrum of economic and political issues, forcing countries throughout the region to try to navigate an increasingly precarious geopolitical landscape. COVID and Sino-US tensions have had domestic repercussions in the United States as well, fueling the rise of an ugly Anti-Asian movement. Against the backdrop of a general increase in hate crimes, according to the FBI there was a 70% increase in crimes targeting people of Asian descent, with over 9000 incidents reported since March 2019. Inside of the PRC, the state has continued to tighten its iron grip on Chinese society. Most remarkably, China's high-flying hi-tech industry has come under attack, beginning with Alibaba, Meituan, Tencent and Didi Chuxing. In South Asia, the world is transfixed by the return of the Taliban to power, raising questions about the strength of US commitment to its allies. Meanwhile in India the seemingly once-invincible Modi government faces growing criticism over its handling of the pandemic and various economic missteps.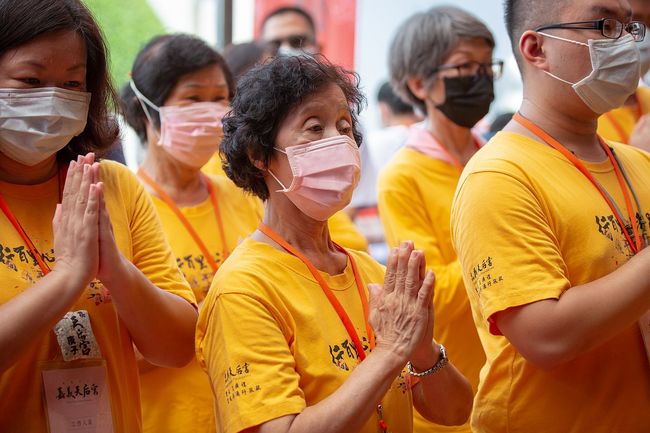 At the same time as Asia wrestles with the grim impact of the pandemic and geopolitical tensions, it also displays remarkable resilience, even dynamism. This is most apparent in the economic realm, where after a sharp fall, the region's economies are witnessing a remarkable rebound in growth. According to the latest projections from the Asian Development Bank, overall growth in the region may reach over 7% for 2021. Productivity growth is helping power the region's economic success, and with that growth comes new technology that has fostered the emergence new forms of connectivity. In 2020, China had the largest number of internet users in the world—938 million in all—followed by India with 624 million. With increased connectivity, Asia's cultural impact on the world continues to grow as well. Asian film, fashion, art and culture in general are becoming more readily available around the world, reshaping and expanding the boundaries of the global imaginary.
In sum, Asia today is in an unusually fluid moment, one that reflects the region's great potential as well as its perils. COVID and geo-political tensions are leading to a redefinition of the social, political and cultural order both in Asian societies and for the region as a whole. What kind of Asia will emerge out of these crises? BUCSA this year invites the members if the Asian Studies community to think about where Asia is today, while looking back at its past to better understand the origins of current developments.
For the 2021-2022 academic year, BUCSA is organizing a series of diverse events that will engage with this theme, and we welcome both your participation and your suggestions for other topics that our community ought to be exploring this year. Grant Rhode has again organized a blue ribbon list of speakers and discussants for the ongoing series, "Assessing China's Belt and Road Initiative," which fits this year's theme very well. With the support of the Taiwan Economic and Cultural Office Boston, in the Spring 2022 semester BUCSA is planning a major event focusing on the increasingly precarious geo-political situation in the Taiwan Strait.
Meanwhile, we are continuing to engage the broader Asia and Asian American community on the issue of anti-Asianism. We are pressing forward with a number of ongoing community and cultural initiatives and research projects with a great deal of impactful student involvement. In particular, two BUCSA-supported digital humanities projects, both of which also engage with our theme of Asia's historical interactions with other regions, are making excellent progress: The China Historical Christian Database (CHCD), which BUCSA has been proud to help support along with many others, provides a powerful interactive digital tool for exploring the history of Christianity in China. Hosted by BU's Center for Global Christianity and Mission, CHCD recently received a prestigious grant from the National Endowment for the Humanities, and we look forward to an event this fall at which this new scholarly tool will be presented to interested users.
Another major BUCSA-supported digital project, Asia at the World's Fairs: An Online Exhibition of Cultural Exchange, continues to expand as it explores how Asian cultures were presented—and presented themselves—to Western audiences at a variety of international exhibitions since the 1850s. The highly illustrated and interactive project website, which has just "gone live" in late October, is organized thematically. Under the theme "Architecture," Prof. Alice Tseng explores the historical, social, and political context of the Japanese ho-o-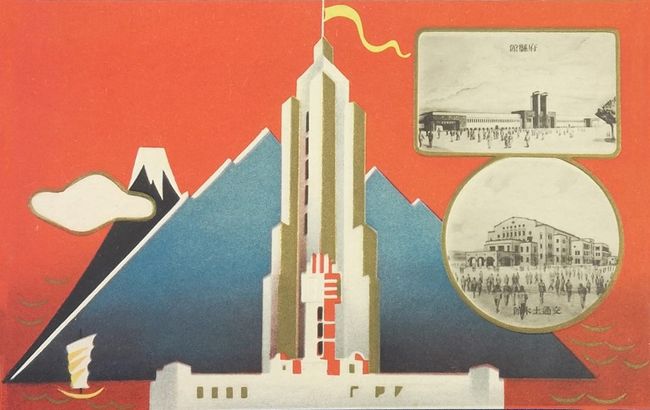 den "Phoenix Pavilion" teahouse at the 1893 World's Columbian Exposition in Chicago, and Meng-Hsuan Lee (Columbia Univ.) examines Japanese colonial administrative goals in the use of modernist architecture at the 1935 Taiwan Colonial Exposition (Japan's celebration of 40 years of colonial rule over Taiwan). Under the theme of "Dance," we have Prof. Cathy Yeh's presentation of the intimate interconnections between Asian dance at the Exposition Universelle of 1900 in Paris and the evolution of modern dance by the American Löie Fuller and others. And, as our first exhibition under the theme "Religion," Prof. David Eckel and his team present the first major exposure of Asian religions to a rather unexpectedly enthusiastic American audience at the World's Parliament of Religions in Sept. 1893, one of the many congresses held in conjunction with the 1893 Columbian Exposition. Additional themes and exhibitions are also taking shape, and we will enjoy a public "launch event" in early December 2021.
The Covid pandemic, political and military tensions both regionally and more broadly, and a seemingly endless onslaught of natural disasters linked to climate change combine to make this year's theme particularly relevant. We look forward to an exciting year of engaging and insightful events and projects with and for our diverse BUCSA community. Please stay tuned for the opportunity to get involved with these BUCSA events, both in-person and online. We invite the members of the BU Asian studies community to contact us with ideas and suggestions for additional events, and we extend a warm welcome to the broader New England community to join us as we explore these and other fascinating topics through the BU Center for the Study of Asia during 2021-2022. Details and event links will be available on the BUCSA website as they are finalized, and will be continuously updated in the BUCSA calendar, so check back often, and also sign up for our e-mail newsletter here.
Presented by the Center for the Study of Asia, Pardee School of Global Studies