Welcome to the Boston University
Center for the Study of Asia
Boston University's Center for the Study of Asia, established in 2008, promotes comprehensive, interdisciplinary, and cross-national understanding of Asia through coordination of teaching missions, research support, community-building among faculty and students, and broad outreach beyond the university. It strives to be an intellectual hub for new ideas and cutting edge research in the humanities and social sciences.

---

Ongoing virtual events. Click the image box for links to each event post and its recording!
---
Annual Theme for 2022-2023
Place, Peace, Prosperity, Policy
Our annual theme this year was chosen to celebrate Asia and Asian studies as we pass from the turbulent years of covid and look forward to the region's continuing recovery and vitality. For the 2022-2023 academic year, BUCSA is organizing a series of diverse events that will engage with this theme, and we welcome both your participation and your suggestions for other topics that our community ought to be exploring this year. Watch this space for additional details to be added very shortly.
Meanwhile, we are continuing to engage the broader Asia and Asian American community on the issue of anti-Asianism. We are pressing forward with a number of ongoing community and cultural initiatives and research projects with a great deal of impactful student involvement. In particular, two BUCSA-supported digital humanities projects, both of which also engage with our theme of Asia's historical interactions with other regions, are making excellent progress: The China Historical Christian Database (CHCD), which BUCSA has been proud to help support along with many others, provides a powerful interactive digital tool for exploring the history of Christianity in China. Hosted by BU's Center for Global Christianity and Mission, CHCD recently received a prestigious grant from the National Endowment for the Humanities, and we look forward to an event this fall at which this new scholarly tool will be presented to interested users.
Another major BUCSA-supported digital project, Asia at the World's Fairs: An Online Exhibition of Cultural Exchange, continues to expand as it explores how Asian cultures were presented—and presented themselves—to Western audiences at a variety of international exhibitions since the 1850s. The highly illustrated and interactive project website, which has just "gone live" in late October, is organized thematically. Under the theme "Architecture," Prof. Alice Tseng explores the historical, social, and political context of the Japanese ho-o-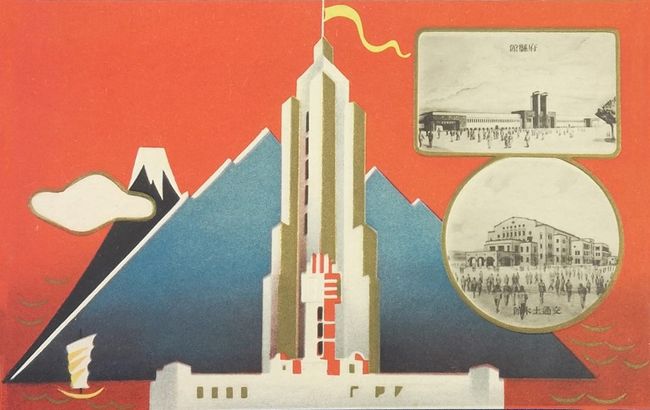 den "Phoenix Pavilion" teahouse at the 1893 World's Columbian Exposition in Chicago, and Meng-Hsuan Lee (Columbia Univ.) examines Japanese colonial administrative goals in the use of modernist architecture at the 1935 Taiwan Colonial Exposition (Japan's celebration of 40 years of colonial rule over Taiwan). Under the theme of "Dance," we have Prof. Cathy Yeh's presentation of the intimate interconnections between Asian dance at the Exposition Universelle of 1900 in Paris and the evolution of modern dance by the American Löie Fuller and others. And, as our first exhibition under the theme "Religion," Prof. David Eckel and his team present the first major exposure of Asian religions to a rather unexpectedly enthusiastic American audience at the World's Parliament of Religions in Sept. 1893, one of the many congresses held in conjunction with the 1893 Columbian Exposition. Additional themes and exhibitions are also taking shape, and we will enjoy a public "launch event" in winter 2022-2023.
We look forward to an exciting year of engaging and insightful events and projects with and for our diverse BUCSA community. Please stay tuned for the opportunity to get involved with these BUCSA events, both in-person and online. We invite the members of the BU Asian studies community to contact us with ideas and suggestions for additional events, and we extend a warm welcome to the broader New England community to join us as we explore these and other fascinating topics through the BU Center for the Study of Asia during 2022-2023. Details and event links will be available on the BUCSA website as they are finalized, and will be continuously updated in the BUCSA calendar, so check back often, and also sign up for our e-mail newsletter here.
Presented by the Center for the Study of Asia, Pardee School of Global Studies