From the Director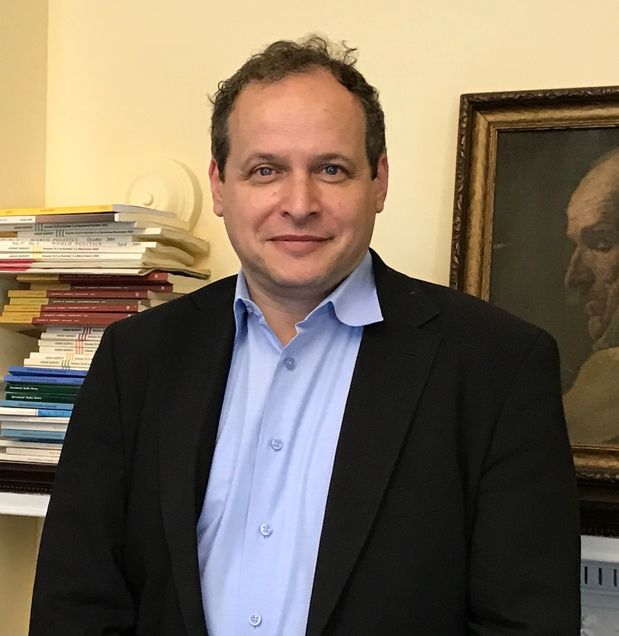 Welcome to the Boston University Center for the Study of Asia! Since our founding in July 2008, BUCSA has promoted the study of Asia and fostered awareness of Asian cultures and current affairs at Boston University and in the broader Boston community. Asia—including East Asia, South Asia, South East Asia and Central Asia—is a vast region. With approximately 4 billion people and a combined GDP of over 50 trillion dollars, it accounts for approximately 60% of the world's population and over 60% of the global economy. World politics and economics are increasingly focused on the Asian region. At the same time, while home to some of the world's oldest civilizations, the vibrant cultures of the region have continued to evolve. Japanese anime, Korean K-pop, Indian Bollywood films and Chinese cinema—to mention just a few examples—today attract enthusiastic global audiences. As interest in Asia continues to grow, BUCSA has fostered a deeper appreciation of Asia through the sponsorship of lectures, symposia, exhibitions and other events, as well as by supporting collaborative research ventures within and outside of the university.
This year, to focus on Asia's dynamic and evolving character, BUCSA has chosen as its annual theme Asia in Transition. Through a wide variety of events and exhibitions, we will explore the ways in which Asia is continuing to change, while at the same time highlighting the many important continuities that exist between Asia in the past and in the present. Our Fall 2018 semester was filled with a range of diverse events, including:
The Present and Future of Bengal Studies: Prospects and Problems (Sept. 14, 2018)
BUCSA Asian Studies Fall Reception (Sept. 27, 2018)
Øystein Tunsjø, lecture on The Return of Bipolarity in World Politics: China, the United States and Geostructural Realism (Oct. 2, 2018)
Symposium on Orientalism and Cultural Appropriation (Oct. 25, 2018)
North Korea's Nuclear Diplomacy: A Conversation with Ambassador Joseph DeTrani (Nov. 15, 2018)
Taiwan Forum: Taiwan's Democracy, China's Cross-Strait Policy, and U.S. Interests, with Richard C. Bush (Dec. 4, 2018)
We hope that our annual theme this year will bring together faculty, students, student organizations, and the interested public to work together to promote and create new projects that highlight Asia in Transition. We will continue to engage on multiple fronts to serve our community and develop outreach programs. For this we are thankful for the continuing support of the Frederick S. Pardee School of Global Studies, the College of Arts and Sciences, and for exciting and impactful collaborations with the Institute for the Study of Muslim Societies and Civilizations, Middle East and North African Studies (http://www.bu.edu/mena/), the Institute on Culture, Religion, and World Affairs (CURA) (http://www.bu.edu/cura/), the Center for the Study of Europe, the Frederick S. Pardee Center for the Study of the Longer-Range Future, the BU Center for the Humanities, and the BU Arts Initiative (http://www.bu.edu/arts/), together with other centers and institutes, and all of Boston University's schools and colleges.
I invite you to learn more about BUCSA and about the study of Asia at Boston University by exploring our webpage and subscribing to our Weekly Asian Studies Newsletter. We hope you will take advantage of our classes and events to join our vibrant community!
Thomas Berger
Director, Center for the Study of Asia
Professor of International Relations, Pardee School of Global Studies