The Week Ahead: April 3 to 9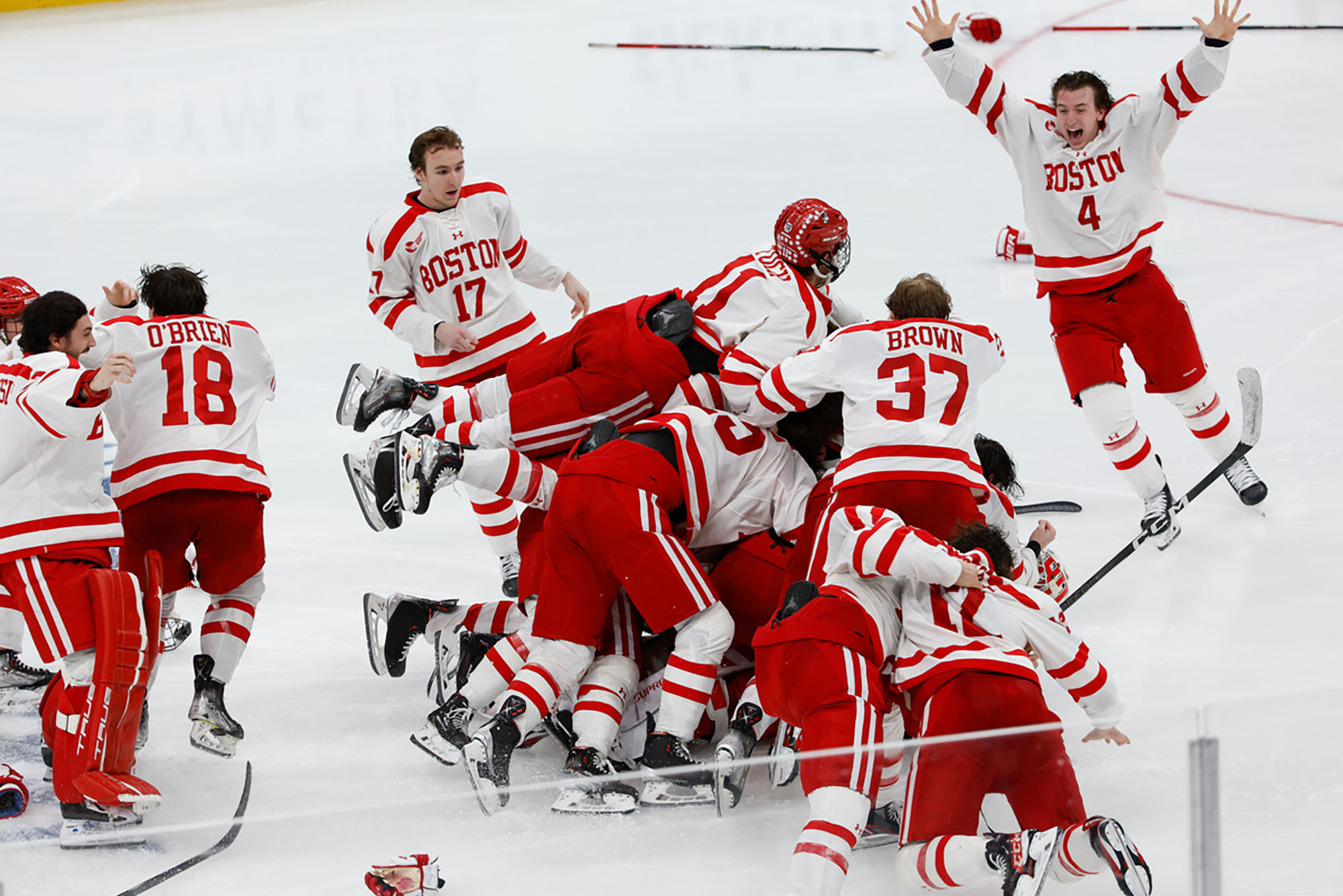 WEEK AHEAD
The Week Ahead: April 3 to 9
Usher in April with a theatre performance, an LGBTQ+ talk, and a lei workshop
BU Today's weekly feature, The Week Ahead, aims to help keep you informed of what's coming up around campus, Boston, the country, and the world, with a curated list of interesting and notable happenings.

To submit an idea for a future listing, fill out this form.
Monday, April 3
"Navigating Language Learning as a Non-Binary Student" with Julia Donnelly Spiegelman
This talk, part of BU Wheelock's Language Education Speaker Series, explores the foreign-language learning experience of non-binary high schoolers across the U.S.
Monday, April 3, from 5 to 6:30 pm, in the Questrom School of Business, Room 406. Register here.
Tuesday, April 4
Make mini rugs and enjoy snacks with Hillel.
Tuesday, April 4, from 5 to 6:30 pm, at BU Hillel. Find more information here.
Wednesday, April 5
"The EU's Energy Policy after Russia's Invasion of Ukraine"
Learn how Europe can wean off Russian energy with Niels Fuglsang, a member of the European Parliament. The talk will be moderated by Cathie Jo Martin, a BU professor of political science.
Wednesday, April 5, from 2 to 3:15 pm, at the Pardee School of Global Studies. Find more information here.
"Anti-Racist Research and Activism: A Global Perspective" with Rokhaya Diallo
French filmmaker, writer, and activist Rokhaya Diallo hosts a talk on anti-racist research and activism. Joel Christian Gill, an associate professor at the College of Fine Arts; Odile Cazenave, a professor at the college and graduate schools of arts and sciences; and Amber Jogie (STH'25) will also speak. The first 100 attendees will receive a free copy of My Favorite Color: A Book for Black Girls in White Spaces, written by Jogie.
Wednesday, April 5, from 6 to 7 pm, at the Howard Thurman Center. Find more information here.
Thursday, April 6
College hockey fans nationwide are in for a nail-biting weekend of thrills on the ice as the season comes to a close. Fresh off a Hockey East victory, the BU men's team will face off against the University of Minnesota on Thursday, while Quinnipiac University takes on the University of Michigan. It all culminates on Saturday night, when the 2023 champs will be crowned.
Thursday, April 6 to Saturday, April 8 at the Amalie Arena in Tampa, Fla. Tickets can be purchased here.
Friday, April 7
SARP 10 -Year Anniversary Open House
Come celebrate the 10th anniversary of the Sexual Assault Response & Prevention Center. Look forward to reflecting on the student activism and bravery that helped bring SARP to BU.
Friday, April 7, from 4 to 7 pm, 930 Commonwealth Ave. Register here.
Saturday, April 8
BLEND is a free, annual invitational concert featuring Boston-area a cappella groups. Historically one of BU's biggest a capella events, the concert attracts local favorites such as Northeastern's Downbeats and Treble on Huntington.
Saturday, April 8, from 8 to 10 pm, at the Tsai Performance Center. Buy tickets here.
This cultural engagement workshop allows students from all backgrounds to connect and learn about Hawaii's unique lei-making tradition. Students will gain exposure to the history of the practice and try out their skills in making flower necklaces and crowns.
Saturday, April 8, from 1 to 4 pm, in the College of Arts and Sciences, Room 203. Find more information here.
Sunday, April 9
In the mood for a fantastical horror comedy about alligators? Alligator-a-Phobia in 3D! is the production for you. Produced by Boston Playwrights' Theatre and the Boston University College of Fine Arts School of Theatre, this BU New Play Initiative show is a farcical romp with lots of campy laughs.
Thursday, April 6 through Sunday, April 16 at the Boston Playwrights' Theatre. Purchase tickets here.