The Pandemic Changed How We Eat, Travel, Tip. Now Things Are Changing Again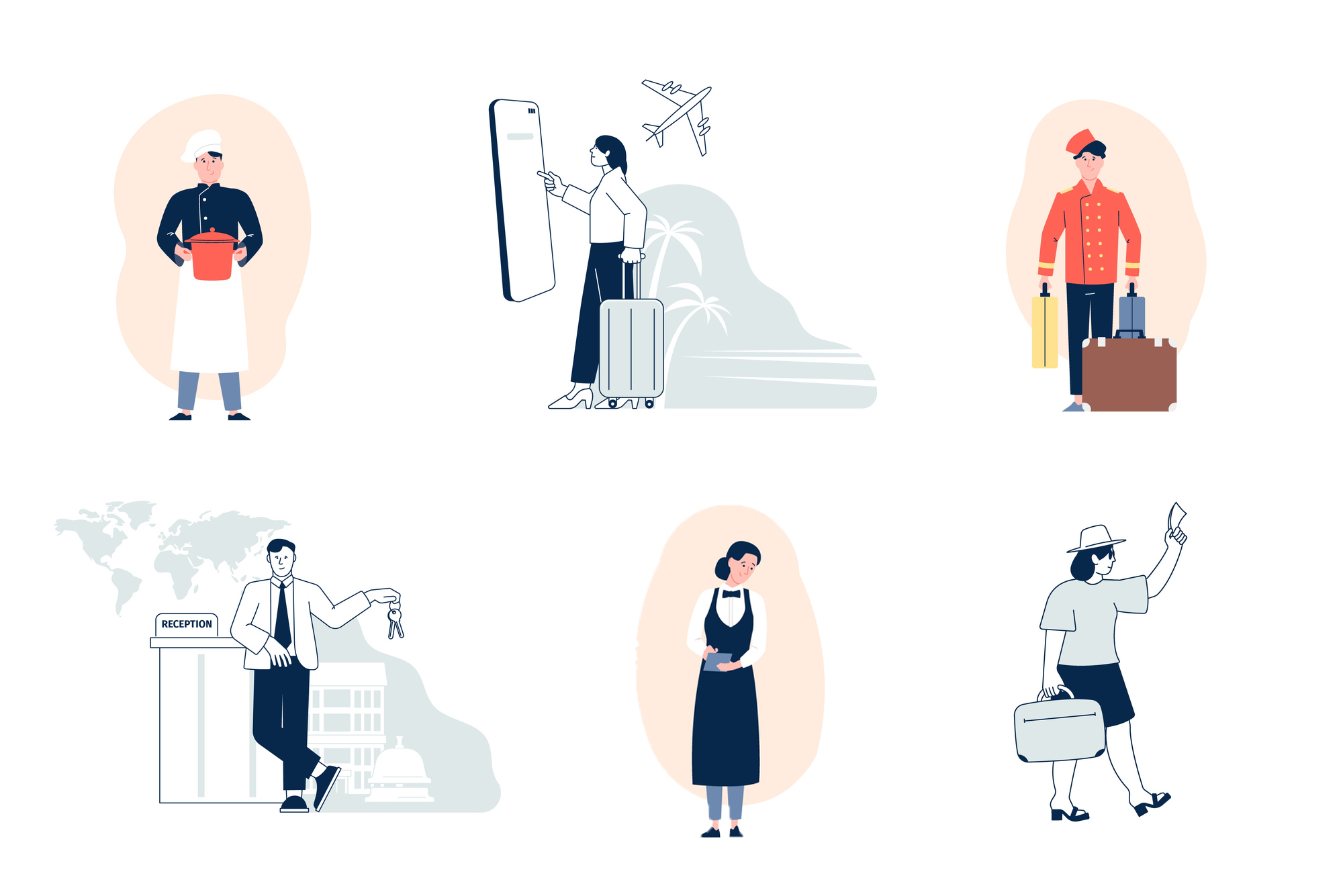 Business
The Pandemic Changed How We Eat, Travel, Tip. Now Things Are Changing Again
School of Hospitality Administration experts examine the future for hotels, Airbnbs, restaurants, and airlines
It wasn't all COVID's fault, but the pandemic profoundly changed how we eat, travel, and even tip—it upended the entire hospitality business.
"We are never going back to the pre-pandemic 'normal,'" says Arun Upneja, dean of Boston University's School of Hospitality Administration. "There is a permanent shift in a lot of things. New models have to come up, and we have to reset our expectations."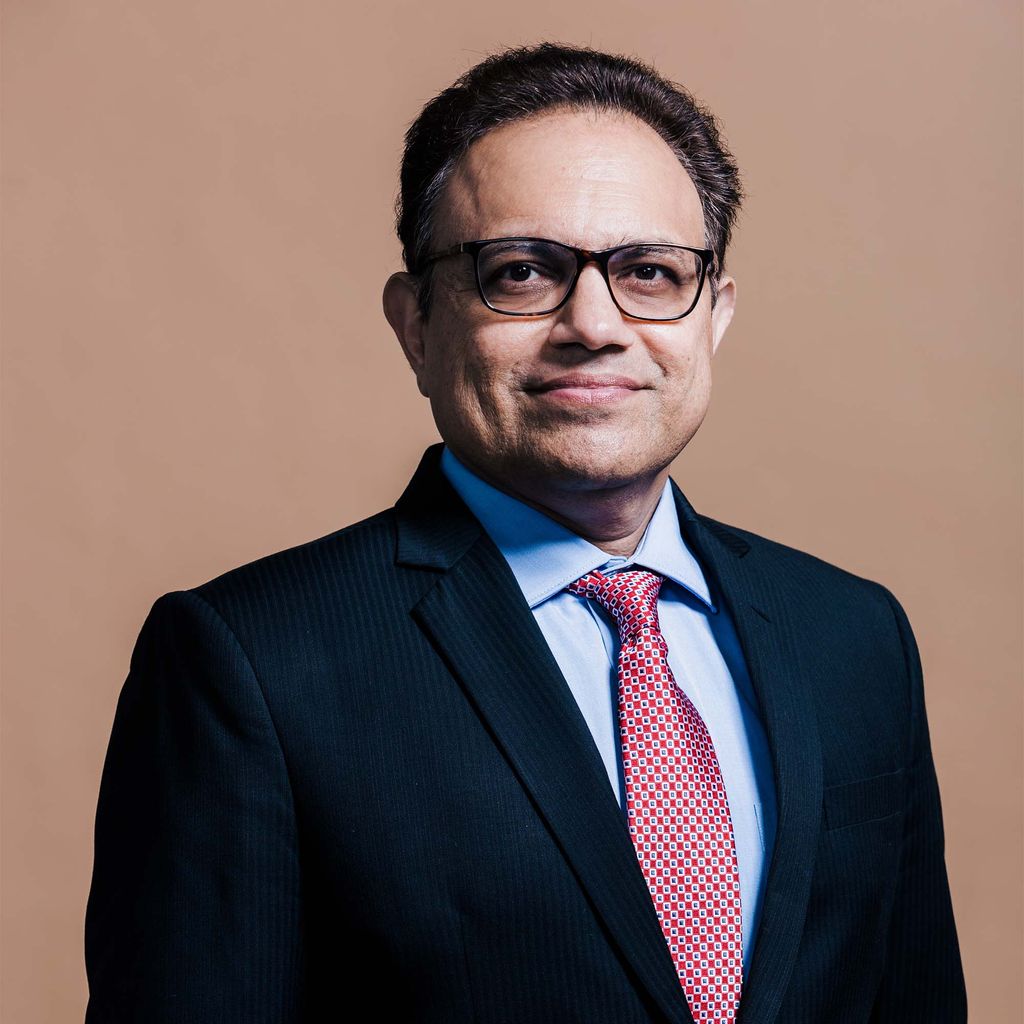 When the pandemic started in March 2020, hospitality, like a lot of other industries, all but stopped. People stayed home, didn't travel for business or pleasure, and didn't eat out. Workers were laid off, businesses shut down.
Over two-plus years of shifting restrictions, restaurants pivoted to more takeout and outdoor dining, serving customers on the sidewalk even in winter, under heat lamps. Airbnb surged in popularity, renting people homes away from home without making them line up at a front desk. Masks were required on planes, though not everyone was happy about it.
Now that the pandemic emergency is over (even if COVID isn't), you'd think hospitality would come roaring back. And it has—but it looks different now.
Leisure travel is off the charts. Business travel, not so much. Hotels are back, big-time. But many, if not most, businesses are shorthanded and having a hard time finding workers. Hotels and restaurants are grappling with difficult questions around service and fair pay and automation. And everyone—service workers, customers, and employers—has a complaint about tipping.
Many of the changes were already coming and the pandemic "just accelerated the inevitable," says Leora Lanz (COM'87), SHA assistant dean of academic affairs and a professor of the practice.
Staffing
Widespread labor shortages are "a part of our society now," Upneja says, and are hitting hospitality especially hard, affecting customer experiences in restaurants and hotels.
"So many fast food places you go to say, we are only doing drive-through now, because they don't have enough staff to open the restaurant. I've seen that so many places," Upneja says.
Less staff equals burnout and faster turnover equals less training. And less training equals unhappy customers. A partial solution is increased compensation, but businesses already facing supply chain problems and inflation may not be able to raise pay enough to keep employees.
Turnover is even more of a problem for sit-down restaurants and hotels that provide a higher level of service, places that need employees with the personality for service jobs.
"In years past," Upneja says, "you could take your time to hire people and make sure that they fit into your team, make sure that they were able to provide the service. I don't think even pre-pandemic we were doing a very good job of that matching, totally."
That's especially important in hospitality. "You have somebody on the front desk who has to smile and be polite for eight hours," he says, "and that person's personality is not to be smiling all the time, and not to be so polite, so now, you're going to have a problem. And that leads to stress, unhappy customers—and faster turnover."
Restaurants were already stressed
The dining sector also saw a shakeout in the pandemic.
"When we were first back in the classrooms, in hybrid form, my marketing class was representing a bunch of restaurants, and that's when the rules were changing every single day for restaurants and it was so difficult," says Lanz. "Some restaurants survived it, and some just said, 'We gotta stop. We can't keep going like this. This is just too challenging.' And we got to witness that firsthand."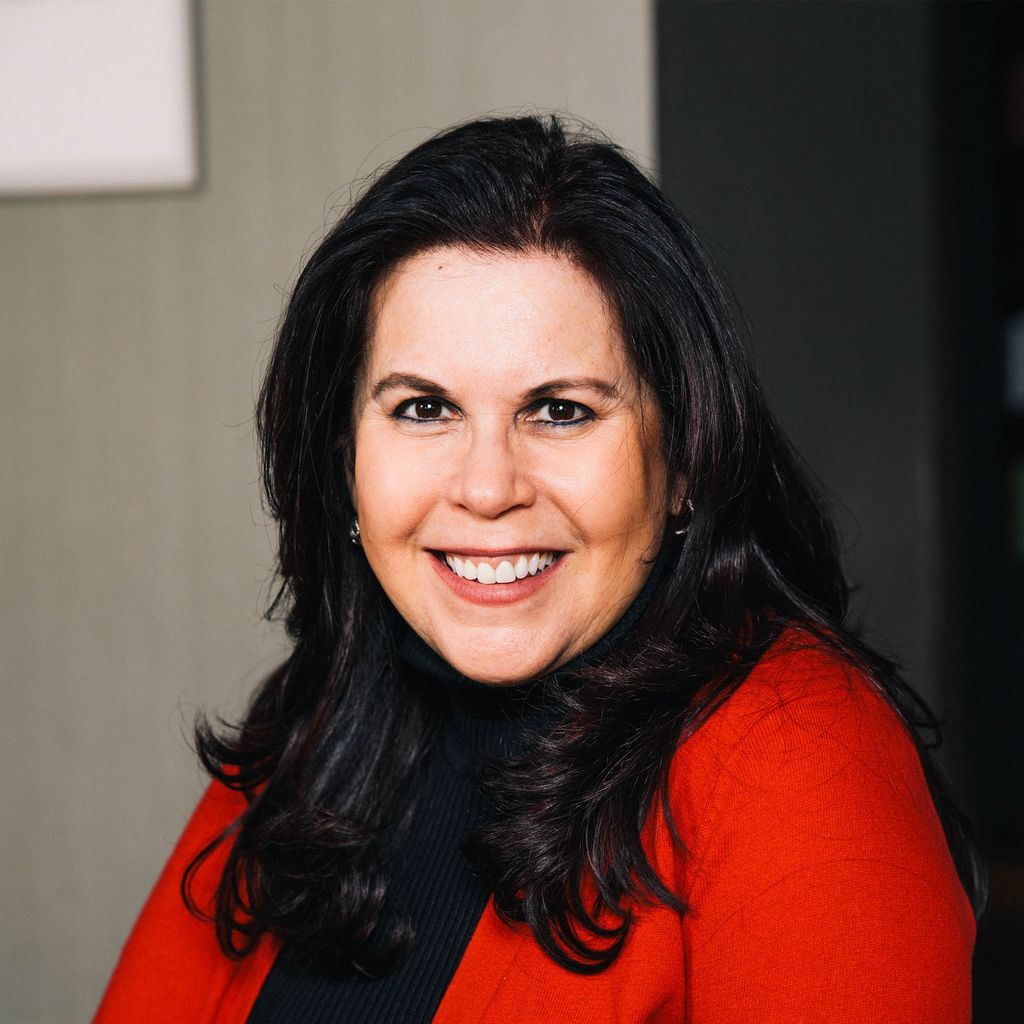 Structural challenges that were already in place around issues such as employee compensation and food costs really took off—and there are no easy answers.
"I completely agree things will not go back," Lanz says. "I'm also someone who philosophically does not believe in going backwards. If we're going backwards, then we've learned nothing from this. The industry has to go forward and the innovation has to accelerate."
Fortunately, the pandemic also accelerated innovation, as existing restaurants pivoted to takeout and meal kits, fine dining establishments put out simpler, more affordable fare, and new people got into the industry.
"Folks who might have lost their jobs in traditional white collar industries or businesses that had to stop, they put their passions to work to make some money or just to keep themselves occupied," Lanz says.
One other benefit Upneja sees: due to cost pressures, some restaurants are pulling back on the large portion sizes that contributed to the obesity epidemic.
Tipping, service, and automation
"Tipping expectations have gone up dramatically," during the pandemic, Upneja says, and that has created friction with customers.
The gratuity was already a fraught issue before COVID. But in the worst of the pandemic, when restaurants were all takeout or pickup, many people tipped extra-generously, knowing that servers and delivery drivers were struggling to make a living and risking illness to do so. Instead of tipping 18 or 20 percent, customers were happily tipping 25 percent or more.
But now customers want their service to go back to normal—along with their tipping obligations. Meanwhile, economic justice for servers has become a contentious issue both behind the scenes (where it is entangled with other workplace issues like #metoo) and in the front of the house.
"You go to a restaurant where you have to stand in line to place your order," Upneja says, "and then you have to go pick up your food. And then the cashier turns the device over to you for a tip. Ingrained is an 18 to 20 percent tipping model, but is that model still working when you're doing all the work?"
Customers didn't seem to like built-in service charges, though. Nor were they fond of technological innovations such as using QR codes linked to online menus that customers had to access on their phones or moving the ordering process to video kiosks and away from humans at a counter.
You don't have to tip a robot, though, and Upneja says automation got a boost during the pandemic and will definitely keep growing.
"The question is, does it matter to you that the food is being delivered by a robot or by a human being as long as a human being is there to talk to you about the menu," he says. "More people just sort of say, 'Okay, let's use robots and reduce our costs, reduce the labor costs,' but I think you've got to take a step back and say, why are people coming to the restaurant to begin with? How do we maintain that experience yet cut down on the costs?"
Hotels vs. Airbnbs
Both types of lodging businesses, hotels and Airbnbs, took an immediate hit at the beginning of the pandemic. Relatively quickly, Airbnbs and similar rental companies reversed much of the initial decline.
"The floodgates opened for home sharing during the pandemic for obvious reasons: safety, you have your own privacy, you have your own space. Hotels suffered," says Makarand Mody, an SHA associate professor of hospitality marketing, who has often focused his research on the home-sharing industry. 
Now that people can be around each other again, though, a couple of dynamics are in effect, Mody says. "The first is we have seen hotels come back with a vengeance." Data show "hotels are making more money and filling more beds than even in 2019." That's pent-up vacationer demand after the pandemic, as well as a big rebound in convention and conference business.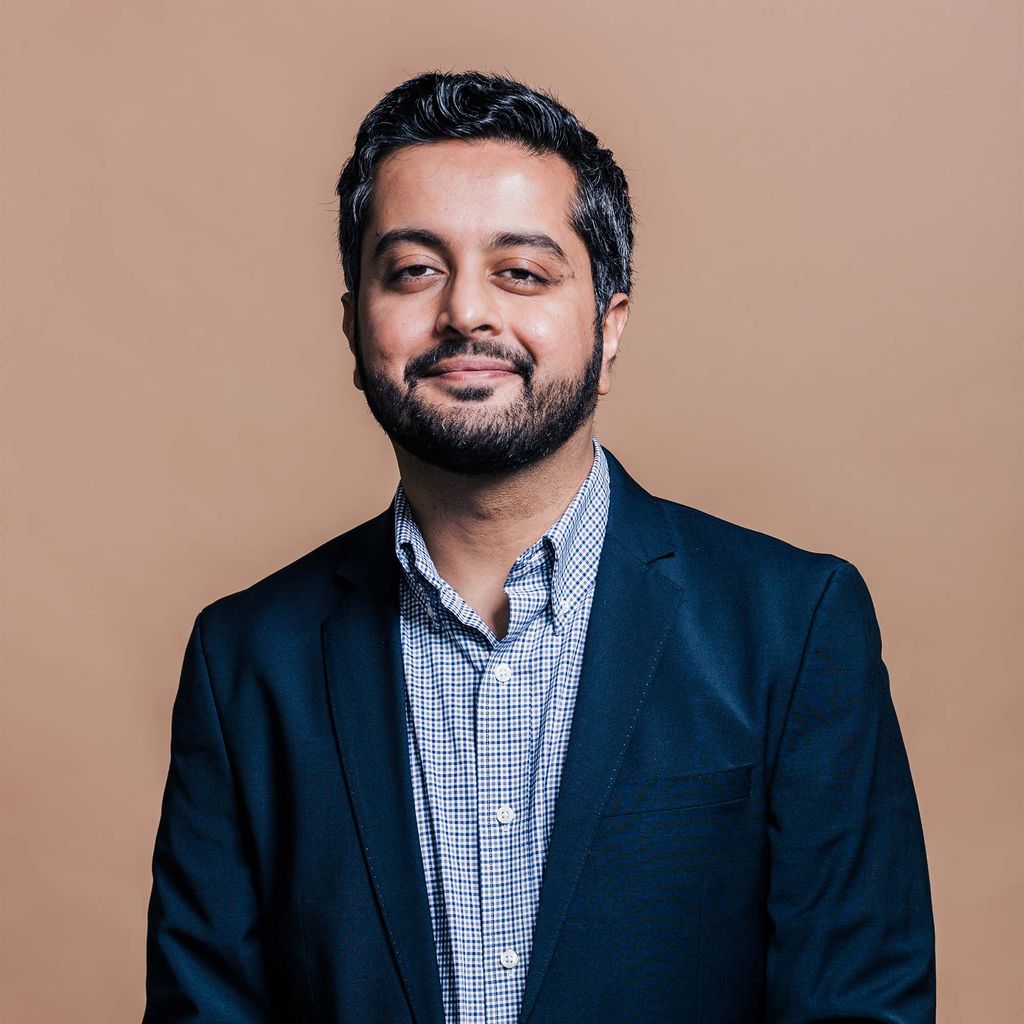 Demand for hotel rooms through the first half of 2022 matched the same period in 2017 and 2018 and was only slightly lower than 2019, according to the real estate information company CoStar.
But regular business travel is still way down. "That's really about the realignment of the workplace more than anything else, and I think that's a more permanent change," Mody says.
Businesses were already questioning the value of someone traveling for a single client meeting that could be done over Zoom. Employees are working from home more and resetting their work/life balance. The pandemic only increased those thoughts. Flying out to Cleveland for a little face time across a conference table doesn't have the same appeal as it used to.
"Some of that may come back, but I don't think it's ever going to be what it used to be, to be very honest," Mody says. And by and large, hotels and airlines don't seem too concerned, he says.
Home sharing is still doing well, recent data show. A 2022 year-end report from Airbnb said, "For the full year 2022, revenue increased 40% year-over-year…to $8.4 billion, driven by the increase in demand and Average Daily Rates." But Mody senses some issues coming to the fore there too.
"I think one problem with Airbnb has been somewhat self-inflicted," he says. "There was a lot of inventory that was put on the market with COVID, people started buying units thinking, well, we're gonna make money off of that. There was a bit of an oversupply problem in many destinations.
"I think hosts in general got a little bit greedy with pricing as well, particularly because people were willing to pay those prices during COVID to isolate and to stay away. But if you're gonna charge me $350 for an apartment in a city, I might as well go to a hotel and pay $350 for a nice hotel room where I get the services along with it. People's expectations have changed a little bit. They want the service again."
Upneja notes that one thing people liked about Airbnb in the beginning was working with local hosts, something that is less common now that so many units are rented out by investors. Loss of that uniqueness may also send people back to hotels.
Airline prices and cranky customers
Home-sharing is hardly the only sector where prices have gone up. The combination of inflation and a post-pandemic surge of pent-up demand (so-called "revenge travel") has meant tight inventories for hotels and airlines alike. That means prices go up, of course, but in some cases prices are flat-out soaring.
"Hotels and airlines in particular have been stupidly expensive," says Mody. "I don't know where people are getting the money from."
Mody says predictions for the second half of 2023 show that hotel growth in terms of revenues and occupancies "is going to slow down a little bit, because eventually there's only so much people are willing to pay for flights and hotel rooms. [But] we haven't seen that in the first half of 2023."
Entitled, unruly, and misbehaving customers (and their bad tipping) were a problem for years, but between politics and the hassles imposed by restrictions like masks, the issues escalated during the pandemic. Videos of passengers fighting with flight attendants and each other became viral fodder. Every restaurant employee can tell you about confrontations with demanding customers. But now that restrictions are eased, people are still acting out, which is affecting employee retention and feelings about compensation.

"This has always been a problem in the US, where there's this Lone Ranger frontier mentality," Upneja says. "The communal feeling is not as much as in Europe and in Southeast Asian countries, [where] people are living in a community. Here, most of the people don't know who their neighbors are. And the pandemic made this problem much worse."