BU Alums, Former Students Shine in Forbes 2023 "30 Under 30" List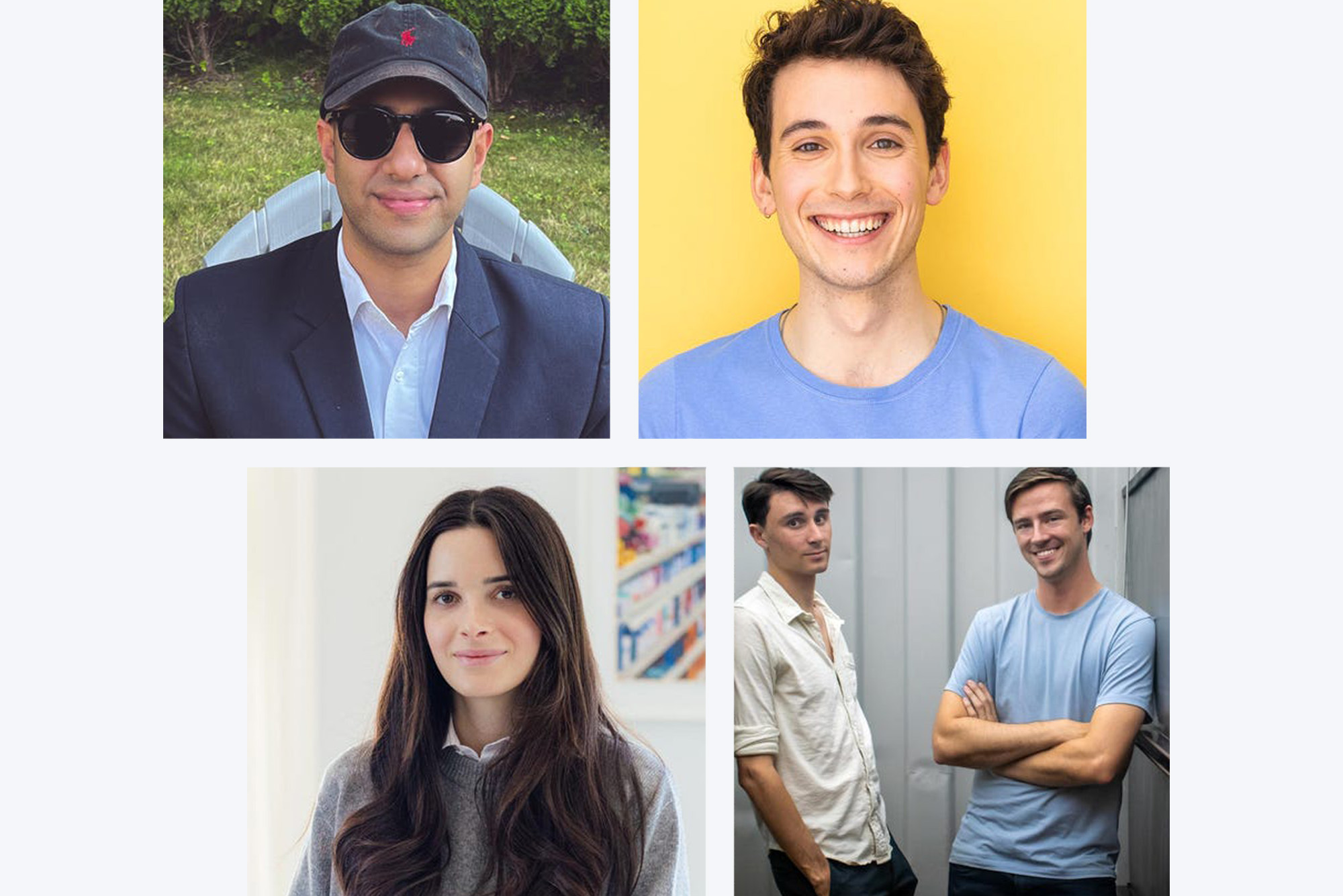 Alumni
BU Alums, Former Students Shine in Forbes 2023 "30 Under 30" List
Five stars in art and style, music, social media, and manufacturing and industry
In April 2021, at the height of the COVID-19 pandemic, the world was plunged into chaos and uncertainty. Video tutorials for homemade masks were everywhere and toilet paper aisles were barren. No one quite understood what was happening or knew how to stay safe.
Julian Shapiro-Barnum (CFA'21) was a BU senior at the time. He needed to figure out a direction for his College of Fine Arts senior thesis, but found that he needed some direction in his own life, too. So, he turned to the wisest among us for some inspiration: children.
Shapiro-Barnum enlisted the help of his friends Charlotte Weinman (CFA'22, CAS'22) and Julia Ty Goldberg (CFA'21) to film, edit, and produce a short video that cut together the best advice on how to be happy from children playing in a nearby Boston playground. The result, Recess Therapy, would eventually become a wildly popular video series that also became their full-time jobs.
Indeed, if you find yourself reflexively saying, "It has the juice," after someone mentions "corn," you have Shapiro-Barnum, Weinman, and Ty Goldberg to thank. Their video featuring Tariq, "the CEO of corn," has more than 2 million likes on Instagram and more than 10 million views on YouTube—and became a viral sensation during fall 2022.
The show has become so successful, Shapiro-Barnum was recognized this year by Forbes in the magazine's annual "30 Under 30" list. He's one of five alumni and former BU students to make the list, which celebrates 600 of "tomorrow's brightest young leaders," according to Forbes.
Olivia Davis (COM'15) made the 2023 list for her art advisory firm, Art of Choice, which gives collectors easy access to work by emerging artists. "Art of Choice has an online platform that delivers content via a 'no-bullshit' approach to art," according to her website. "We believe in democratizing the way art is exchanged."
Atri Raychowdhury (ENG'15) was also recognized. He's a founding member of Sony Music's data strategy group and helped the company launch analytics tools for executives and artists. Raychowdhury also conceived and now coleads Sony Music's STEM Leadership Program, introducing underserved New York City teenagers to science, technology, engineering, and math career paths in music.
Austin Briggs and Justin Fiaschetti, who both studied engineering at BU, also made the list. Their company, Inversion Space, aims to "turn space into the next frontier for express deliveries" by building Earth-orbiting capsules that would deliver goods anywhere in the world, according to the New York Times.
This year, Forbes writers and editors combed through more than 12,000 candidates, narrowing the list to those who gained the most funding or revenue and those who showed the most social impact, inventiveness, and potential. "The 600 who made the cut are both an inspiration and a challenge to the conventional wisdom," writes Kristin Stoller, deputy editor of the "30 Under 30" list. "Either way, they provide plenty of reason to believe that tomorrow will be brighter than today."