CVS Is Making Efforts to Combat Effects of Pink Tax and Period Poverty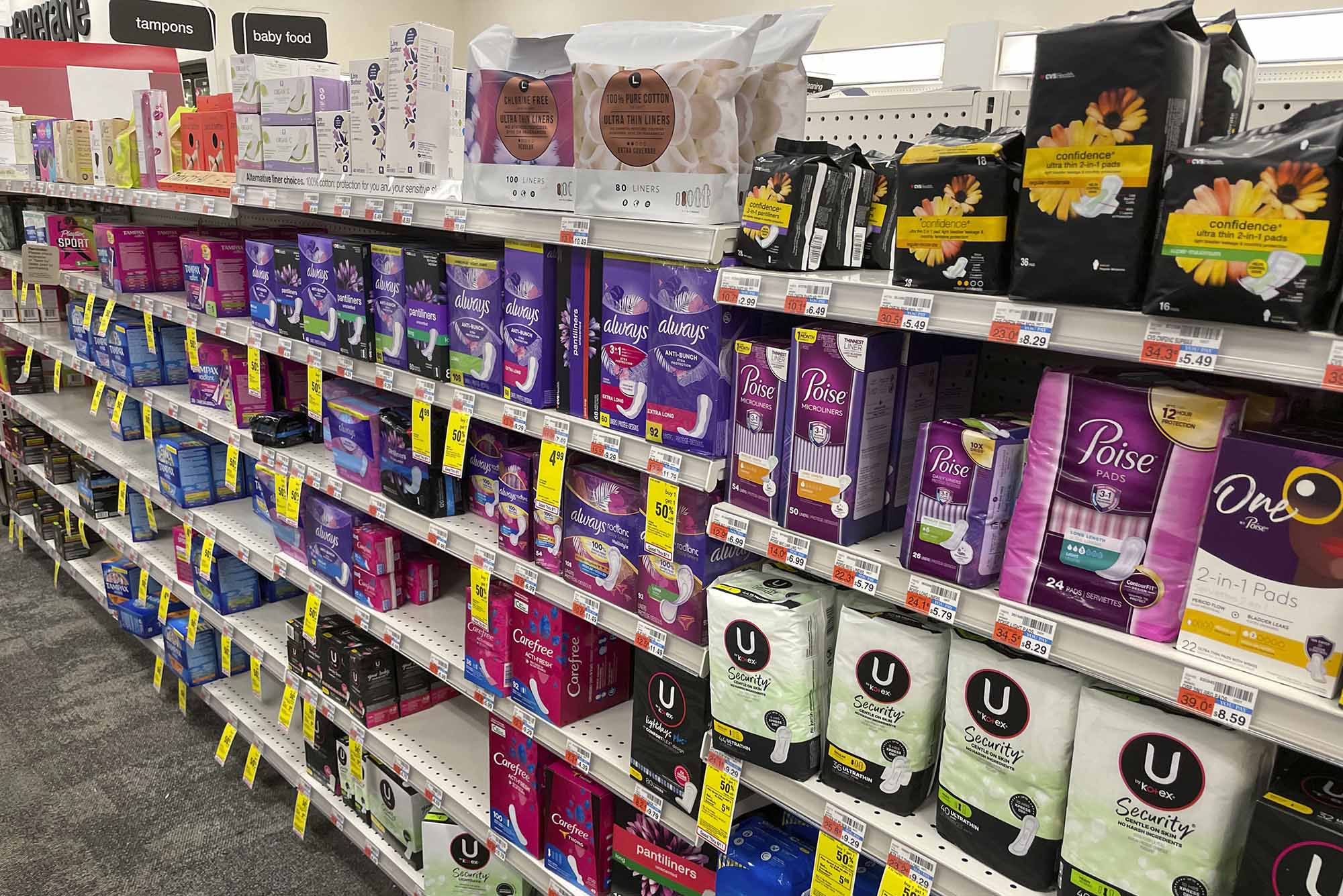 GENDER EQUITY
CVS Is Making Efforts to Combat Effects of Pink Tax and Period Poverty
Helmed by CEO and Questrom alum Karen Lynch, the company is reducing prices on CVS-brand period supplies
Razors, pens, socks—countless products are subject to the "pink tax," the premium placed on items branded for women even when they're identical to products for men.
The pink tax applies to products used by all genders. But there's probably no better example of the effect than the markups associated with menstrual products, which are still taxed as "luxury items" in many US states.
As of this past fall, pharmacy giant CVS Health is making efforts to combat that increase. In October, the chain announced that it was reducing the price of CVS-brand period products by 25 percent in stores across the country as well as covering the sales tax on those products in 12 states. The affected items include CVS-brand pads, tampons, liners, and menstrual cups.
Numerous studies suggest period products cost consumers thousands of dollars during their reproductive lifetime. That's if a consumer can afford them in the first place—period poverty, or the inability to purchase period supplies because of insufficient income—impacts an estimated one in four people in the country, according to the Alliance for Period Supplies. That number only grew after the economic uncertainty caused by the COVID-19 pandemic.  
The recent decisions by CVS, helmed by CEO Karen Lynch (Questrom'99), hit back at the effects of both long-term pricing inequity and the increasingly high costs of supplies like tampons and liners.
"Many women experience period poverty, where they cannot afford period-support products, and as a result, could miss school or work," says Lynch, who became CEO of CVS in 2021. "Through these initiatives we're leveraging our scale and presence in communities across the country to address challenges that women of all ages face. Reducing the prices of our CVS Health store brand period products and paying the so-called 'menstrual tax' on menstrual products in 12 states promotes affordability and accessibility."
The policy will cover customers in Arkansas, Georgia, Hawaii, Louisiana, Missouri, South Carolina, Tennessee, Texas, Utah, Virginia, Wisconsin, and West Virginia. Local laws prevent third parties from paying sales tax on customers' behalf in other states, CVS says. In addition, the company is expanding women's healthcare services like birth control consultation at MinuteClinics in CVS stores around the country.
The moves constitute a step in the right direction, says Shuba Srinivasan, the Norman and Adele Barron Professor in Management and marketing department chair at the Questrom School of Business. The pink tax impacts a wide variety of items that CVS sells, not just its period supplies, she points out. While it would be ideal to see CVS target additional products, too, that would require participation from manufacturers. In the meantime, the company's initiatives are a push to the rest of the industry.
"I believe that CVS taking a lead on this front and getting direct publicity to its brand will no doubt have an indirect spillover effect and get competitors and national brand manufacturers to think closely about the pink tax," Srinivasan says. "It could very well set the stage for more competitors to follow, which could further reduce the pink tax prevalence overall."
That's precisely what the company hopes, Lynch says. Going forward, "we hope that other brands look at the steps we've taken and are inspired to help support period poverty and access to women's health products and services."