Can We Trust ChatGPT and Artificial Intelligence to Do Humans' Work?
OpenAI's new AI chatbot is making (and writing) headlines, but research by BU behavioral scientist Chiara Longoni suggests we're still skeptical of machine learning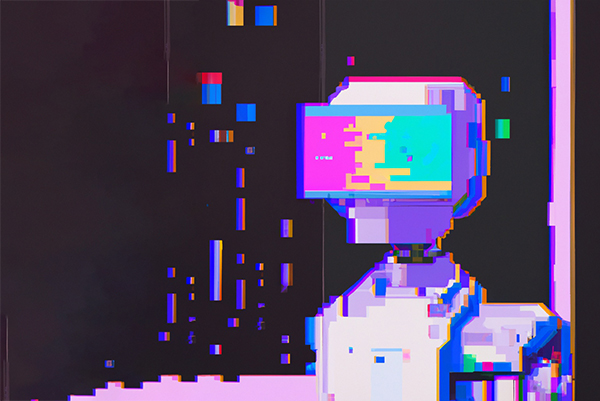 Artificial Intelligence
Can We Trust ChatGPT and Artificial Intelligence to Do Humans' Work?
OpenAI's new AI chatbot is making (and writing) headlines, but research by BU behavioral scientist Chiara Longoni suggests we're still skeptical of machine learning
This article was not written by ChatGPT. The artificial intelligence–powered chatbot—which can generate essays and articles with a simple prompt, have natural-sounding conversations, debug computer code, write songs, and even draft Congressional floor speeches—has quickly become a phenomenon. Developed by the Microsoft-backed OpenAI, the computer program reportedly hit 100 million users in January alone and has been called an AI breakthrough. Its apparent prowess—in one study, it fooled respected scientists into believing its fake research paper abstracts—has left professional writers feeling nervous and spooked Google into urgently ramping up its own AI efforts.
But is all the hype overblown? Behavioral scientist Chiara Longoni, a Boston University Questrom School of Business assistant professor of marketing, says we may all be intrigued by ChatGPT—and AI in general—but we're a long way from embracing it or trusting it over a human.
In recent studies, Longoni has looked at whether people believe AI-generated news stories or trust a computer program's medical diagnoses. She's found we're mostly pretty skeptical of AI. A machine can write a fact-packed news article, but we'll second-guess its veracity; a program can give a more accurate medical analysis than a human, but we're still more likely to go with our doctor's advice.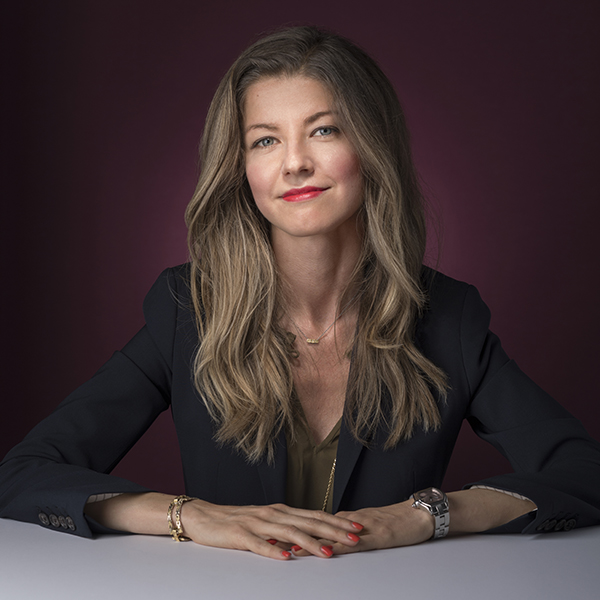 Longoni's latest paper, published in the Journal of Marketing Research, examines trust in AI programs used by the government. With researchers from Babson College and the University of Virginia, she studied how consumers react when AI gets something wrong—in calculating benefits or tracking social security fraud, for example—versus what happens if a person messes up. When an AI program made a mistake, Longoni discovered, people distrusted all AI, something the researchers called "algorithmic transference." But we're less likely to mistrust all people when one person drops the ball—meaning, we cut people slack if they screw up, but don't give AI the same leeway.
So, if we're not ready to trust AI, what to make of the rapid growth of ChatGPT? Could it mark a turning point in our attitude toward algorithms? The Brink asked Longoni, a Dean's Research Scholar, about the latest AI leap, our resistance to intelligent computer programs, and whether she's worried about her students submitting an influx of ChatGPT-penned essays.
The Brink:
As a journalist, should I be worried ChatGPT is coming for my job—or are readers still more likely to trust my articles over those by a computer?
Longoni: We have a paper—one of the authors is my Questrom colleague Andrey Fradkin—on generative AI for text. We looked at how people respond when generative AI is applied to news production. We took real news headlines and manipulated whether these news stories were tagged as written by a human reporter or by an AI algorithm. We were interested in the extent to which people perceived this news as accurate or not. Because we used real stories, we knew whether the news was objectively fake or true. The finding was really interesting, especially now as I'm sensing people tend to perhaps be overly reliant on what ChatGPT actually writes, because we found that, irrespective of the actual veracity of the news, people discounted news that was tagged as written by AI—they were thinking that the news was less accurate. People tend to believe generative AI less compared to the same content written by a human reporter. It was an effect that was robust—it manifested no matter what the political affiliation of the person was, their background, income, socioeconomic status, age.

I don't have any research that has specifically looked at ChatGPT, but my sense is—and it's completely my speculation—many areas of our society are fearing ChatGPT's potential for algorithmic amplification of inaccurate or biased information. Excessive reliance on these generative AIs might propagate bias if people are not aware that it can have limitations.
The Brink:
ChatGPT has reportedly outpaced TikTok's initial growth. What's made people so open to using it and do you think this might be a tipping point in our comfort with AI?
Longoni: The fact that people want to use it doesn't mean that people trust it. It's something that's very cool; it's a type of AI that is fairly revolutionary and accessible to people—they can just log in and see. There's a lot of curiosity underlying that. Number two, I was talking to one of my students recently and they mentioned they tried to use it, and they got locked out. So, there's that scarcity, which makes it even more sought after—the fact that you want to see how this thing works, and try it yourself, but you can't access it. Scarcity is something that works really well in terms of driving and generating interest for technology.

I don't know if this is going to have implications in terms of baseline trust for these technologies at large. It's going to be really interesting to see how this evolves, because it's possible that the accessibility of this technology will create a spillover positive effect on trust of other technologies, which may be good and bad. Does it make people more vulnerable to misinformation or does it actually make people more familiar with the technology and with the limitations of that technology? In general, my view is that all of these technologies are tools, which means that the question should be how to use them optimally, being aware of their potential and their limitations and weaknesses. So, it's possible that these would actually prompt people to learn how to leverage these technologies. When we were writing our paper, we thought at length about the repercussions for ethicists and policymakers. There are a lot of news outlets that have their own automated software for generating news, and typically these are not disclosed to people. There're already people talking about how there need to be guidelines to show if an article has been generated with the assistive role of AI in any form.
The Brink:
Your research seems to get at the psychology of when and why people trust AI—or don't trust it.
Longoni: What is the reason for trust or distrust? In my work, I have looked at reasons for trust or distrust in more applied settings like in the context of AI for healthcare rather than text or image generation. In these cases, the focal task is a prediction—like the forecasting of a person having a heart attack, a recommendation for having coronary bypass surgery, or making a skin cancer risk assessment—that could be done by an algorithm or by a physician.
The Brink:
So, you're looking to see if we trust a diagnosis made by a computer?
Longoni: Yes, exactly. We tested across a number of decisions, spanning preventive services, treatment recommendations, and systematically varied who—or what—was going to make that decision, whether it was an algorithm or physician. The general finding was that people are resistant to medical AI. They are more reluctant to pursue healthcare if it's provided by AI compared to the same healthcare provided by a human. This, too, is an effect that was robust—it carried over, no matter the age of the person or the type of medical decision.
The Brink:
Where does this resistance to AI come from?
Longoni: There are two reasons that we investigated. One is what we call uniqueness neglect. It essentially captures the fact that people believe that their health, status, and health condition is unique to them, and people also believe that AI treats everybody in the same way—you become a number, a statistic to AI. The fear of having our own unique circumstances neglected, or not accounted for properly, is what explains why people want to have a doctor—a doctor is going to get me because they're a human being.

Another reason we identified is both an illusion and a reality. These algorithms are often black boxes. In fact, the more sophisticated the neural network that's used, the harder it is to make that algorithm transparent and to open the black box and make it explainable. It's the reason ethicists and policymakers want to talk about the importance of explaining algorithms. But we also have this illusory understanding of the way humans make decisions. We think that we can look at the human machinery in the way in which a physician makes a medical decision, and that's transparent to us as fellow human beings. That is an illusion. Just like we don't know how an algorithm makes a medical diagnosis, we truly don't know how a doctor makes a medical diagnosis. Because we have this illusory understanding of how transparent human decision-making is, we kind of punish algorithms for their black box-ness.
The Brink:
Is that AI skepticism a common finding across your studies, whether in news, medicine, or elsewhere? Are there places where we're ready to accept AI?
Longoni: There is a general distrust for AI, no matter what the application, more often than there is a tendency to embrace AI. That said, there are circumstances where people do embrace the help of AI. One condition that we specifically saw where people actually prefer the AI recommendation over a person is when they want to optimize the practicalities, the utilitarian value of the recommendation, such as a recommendation for a practical apartment or a recipe high in micronutrients. Another circumstance is when the task is presented to people as heavily quantitative and objective, like estimating the weight of a person or forecasting the weather. It makes sense that a recommendation by a person is assumed to be more subjective and qualitative, and maybe based on their own personal opinion rather than based on objective criteria. So, when quantitative and objective parameters are more salient, people tend to prefer the recommendation of AI.

Another type of circumstance where people are not necessarily more favorable to AI, but rather indifferent to AI—equally likely to choose AI or stick with a person—is when AI serves in an assistant role to a person who retains the veto or remains the ultimate decision-maker. So, people are fine with AI doing some things as long as the final call is made by a person.
The Brink:
Do you feel like the conversation around AI is stuck between extremes—AI is wonderful, AI is terrible—and actually the truth is somewhere in the middle?
Longoni: There tends to be a view of AI as the ultimate utopia or dystopia. My personal opinion: I'm an AI optimist overall, without necessarily believing that AI is a cure-all. It's a tool, a technology. There certainly needs to be oversight and regulation, but I think there's a lot of potential to do a lot of good. And also, it's inevitable, I don't think it can be stopped.

For instance, and this speaks to the main body of my work, which is on medical AI, AI can democratize healthcare. It can really do a lot of good things—like the use of an app for a skin cancer risk assessment. People that can't afford to go to a dermatologist or people that could simply not have access to that type of care, now can be alerted to that primary red flag—go check this mole. So, AI can have the potential to make prescriptively good outcomes available to people that otherwise could not have access to it. And so the question that I'm interested in is, if AI is a good thing, how can we understand how people view it and how can we foster uptake?
The Brink:
On a different note, as an educator, how concerned are you about ChatGPT and the prospect of students submitting AI-generated essays?
Longoni: When I first read about it, I was like, okay, do I allow it in my class or not? I think it varies by class and learning goals. There are some classes in which I think AI could be allowed—I'm seeing some colleagues who teach programming or technical classes allow it—and some classes in which it could be banned or perhaps regulated, such as a creative writing class. Eventually, this help from technology will become more and more normal in our classes and education. I feel like there are maybe some cases in which it could be an equalizer, too, on condition of being disclosed. I'm thinking about services that maybe are really expensive, like copy editing services. I've heard from students that they've used it to generate an outline they would then edit. Maybe one day it will become a source, and be cited like other sources.

I think what's really important is to teach ourselves and teach the potential users what the tools can and cannot do, how to correctly scrutinize the output, and how to write the prompts.
This interview has been edited—by a human—for clarity and brevity.