To Do Today: Beyond King Tut Exhibition
National Geographic Society's touring show explores ancient Egypt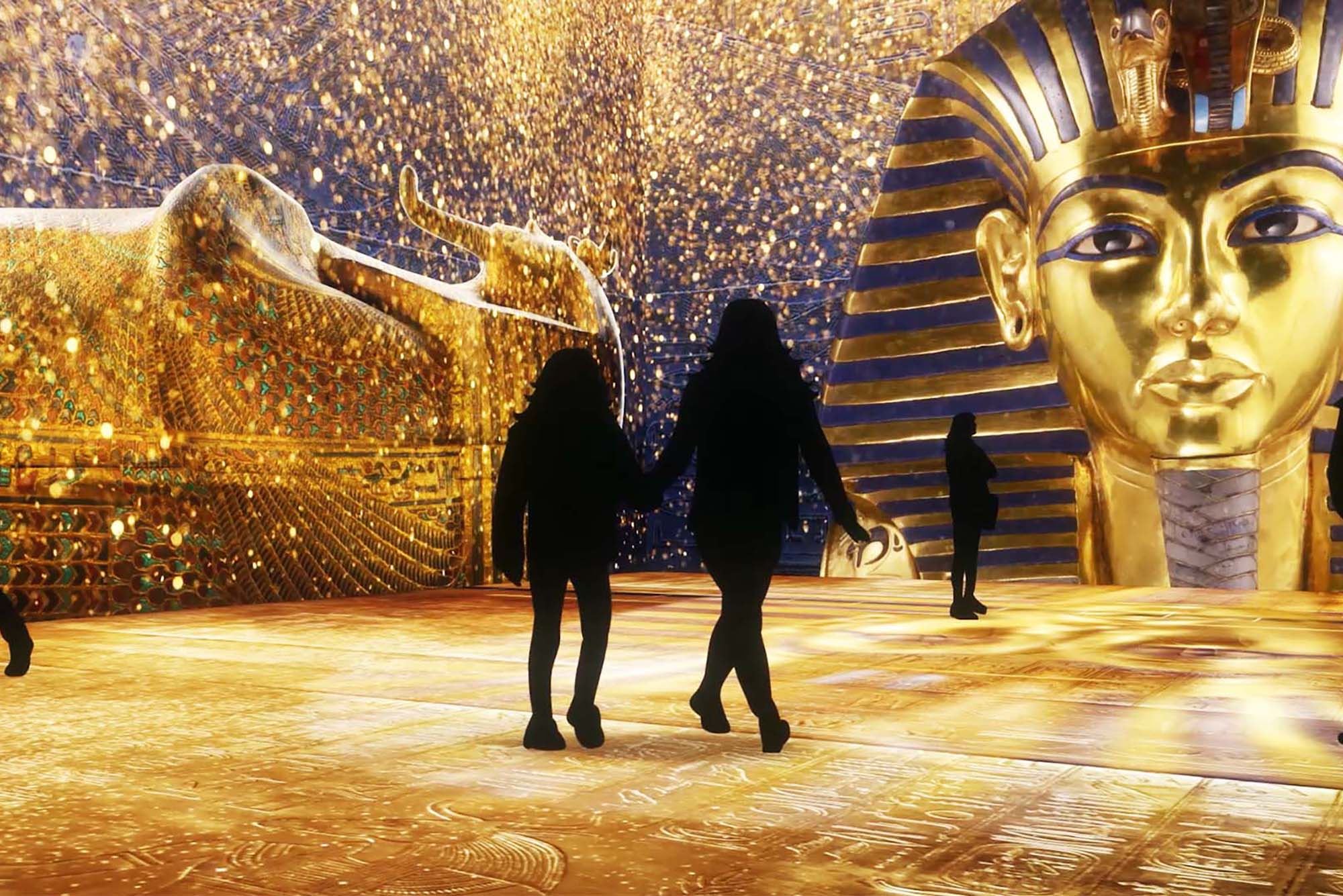 Things-to-do
To Do Today: Beyond King Tut Exhibition
National Geographic Society's touring show explores ancient Egypt
What?
National Geographic Society's Beyond King Tut immersive exhibition.
When?
Now through October 2, 2022; open 10 am to 9 pm Sunday through Thursday, and 10 am to 10 pm Friday and Saturday.
Where?
The iconic and now-defunct SoWa Power Station, 550 Harrison Ave., in Boston's South End. Take the MBTA Green Line trolley from campus to Arlington station, then switch to the Route 9 bus toward City Point, getting off at Herald St @ Harrison Ave.
How much?
Tickets are timed entry and prices vary according to peak hours. Off-peak adult tickets cost $32.50 and peak tickets are $43.50. VIP tickets, including a virtual reality experience, can be bought for $73.50. Purchase tickets here.
Why should I go?
Everyone knows about the pyramids, the Sphinx statue, and pharaoh tombs. But very few people get the privilege of seeing these icons in real life. The National Geographic Society is bringing the next best thing to Boston with the newly opened Beyond King Tut immersive exhibition.
Like other immersive exhibitions that have popped up in the city over the past few years, the experience uses a combination of projectors, screens, and lights to create the feeling of stepping into a whole new world. Where the Van Gogh and Frida Kahlo exhibitions used that technology to transport visitors to the artists' painted worlds, Beyond King Tut instead creates the illusion of ancient Egypt, from lavish gold statues to beautiful palaces in the desert.
The exhibition also promises a strong educational and narrative value. Visitors step through nine galleries that tell the life story of Egypt's legendary pharaoh, King Tutankhamun, whose tomb started a worldwide fascination with Egypt when it was discovered in 1922. Known as the "Boy King," he ruled for less than a decade and died at age 19. The galleries even include a stunning re-creation of his burial chamber and a display of his vast wealth. The experience is self-guided and takes approximately one hour to complete, though visitors can stay as long as they want until closing.
VIP visitors get even more from the experience with a guided virtual reality tour of King Tut's tomb, narrated by Downton Abbey's Hugh Bonneville.