The Weekender: March 24 to 27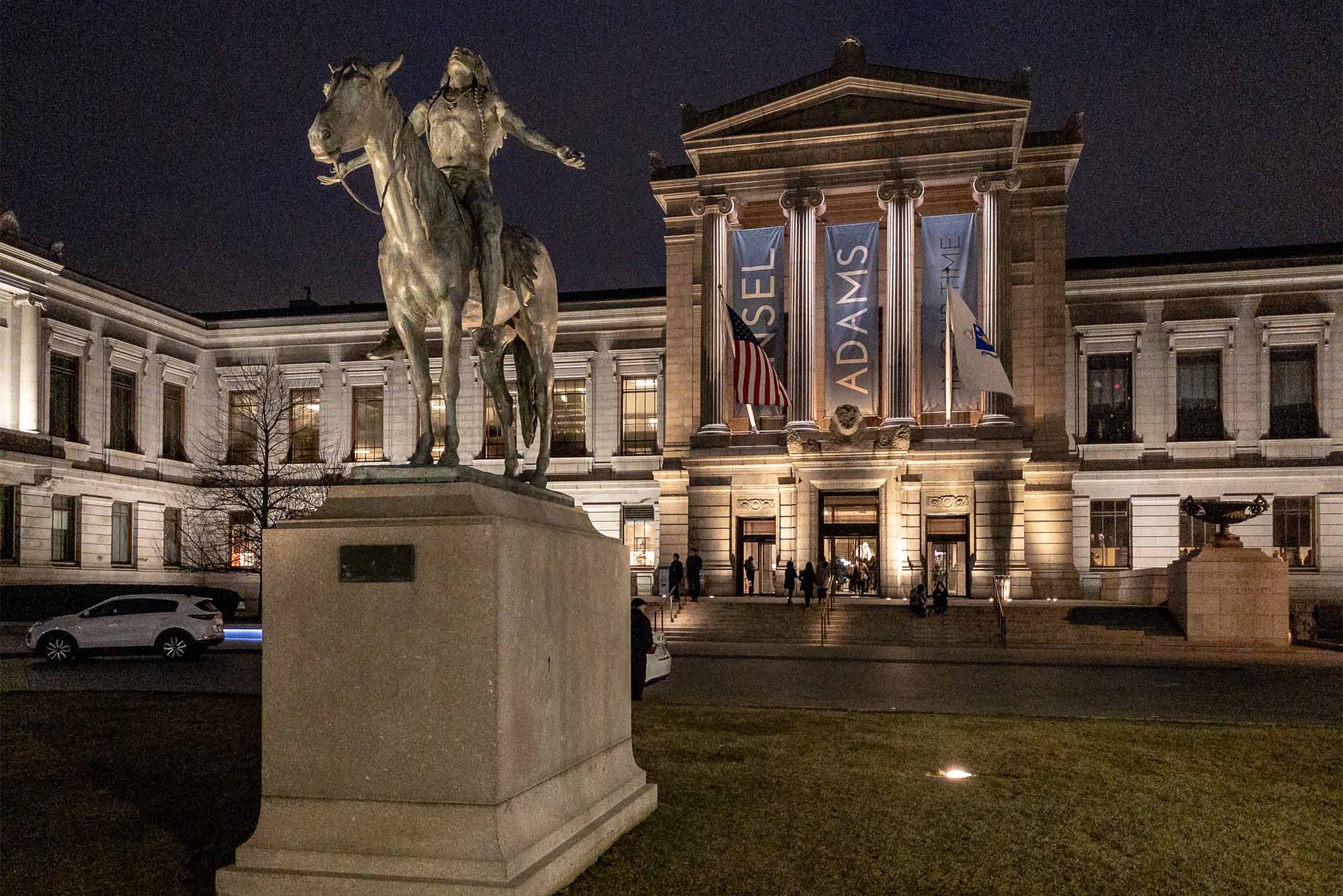 Spring has sprung, and we're fast approaching the final month of classes. Don't let self-care get lost in the upcoming weeks—in fact, get into the habit of taking weekly time for yourself. This weekend, check out a new Asian fusion restaurant, a Japanese skin-care haven, a pop-up market celebrating women entrepreneurs, and more.
Wusong Road opened in February, proudly debuting a mix of American Chinese food with Tiki culture. This fusion concept was brought to life by chef-owner Jason Doo, the son of local Chinese restaurant owners. In Wusong's website, Doo says his Harvard Square spot "is a celebration [of] the American Chinese restaurant experience that is so ingrained in our history and culture."
Guests can choose between visiting the first floor "Night Market," meant to be quick service, much like any local café. The second floor is a full-service experience that transitions to a 21-plus bar after 7 pm. Think whole roast duck, dumplings, squid salad, and more, paired with an aesthetic so picturesque that even the most Instagram-opposed person may need to shoot and post.
The first floor of Wusong Road, 112 Mt. Auburn St., Cambridge, is open daily from 5 to 10 pm, with the full-service restaurant and bar open until 11 pm Sunday to Thursday and until midnight Friday and Saturday. Check out the menu here.
A small piece of Tokyo lives in Allston with Shibuyala, where self-care is the name of the game. Skin-care products and makeup, some difficult to find outside of Japan, line the store's bright pink walls. For veterans of the beauty game, some of the brands you'll find include Kao, Clayge, K-Palette, and more. If you don't know where to start, the on-site staff will help you pick products for your skin type. If you're not into beauty indulgence, there are also novelty items, snacks, pet supplies, and more.
Shibuyala, 130 Brighton Ave., Allston, is open Sunday to Thursday from 1 to 8 pm, Friday from 1 to 9 pm, and Saturday from noon to 9 pm.
The Museum of Fine Arts Boston is proving just how special a single photo can be with its latest exhibition, Real Photo Postcards: Pictures from a Changing Nation. More than 300 works that were captured on postcard cameras in the 1900s provide small glimpses about America in the 20th century. The eclectic mix of photos—portraits, landscapes, action shots, and more—range from tragic to emotional to humorous.
Real Photo Postcards: Pictures from a Changing Nation is at the Museum of Fine Arts, 465 Huntington Ave., Boston, through July 25, 2022. The museum is open Tuesday to Saturday, from 11 am to 5 pm. The MFA is free for BU students, faculty, and staff with a valid BU ID. Otherwise, general admission is $25 for adults, $10 for youth ages 7 to 17, and free for children 6 and under. The exhibition is free with admission.
We're still in the midst of Women's History Month, so let the celebration continue with a pop-up market March 25, 26, and 27 at the CambridgeSide mall. At least 25 local female-identifying business owners will be highlighted each day. Some of those vendors: Afrocentric Bag Lady (handbags, head wraps, scarfs), Charmed by Relle (charm bracelets, jewelry sets), Dip N Drip (handcrafted gift baskets, sweets), and more.  
The Women's History Month Pop-Up Market is on CambridgeSide level two, 100 CambridgeSide Place, Cambridge. The market will be held Friday, March 25, through Sunday, March 27, during regular mall hours; find them here.
Every spring semester, BU's sociology department hosts the Albert Morris Lecture in Sociology. This time, the series is hosting Ruha Benjamin, a Princeton University professor of African American studies, founding director of the Ida B. Wells Just Data Lab, and an award-winning author, among other achievements. Benjamin will dive into the inequities embedded within technology that we interpret as neutral.
By the end of the lecture, expect your preconceived notions to be challenged, while also learning the tools of how we can pivot and use technology to benefit the greater good.
The Albert Morris Lecture in Sociology is Friday, March 25, from 5:30 to 7 pm, at the Alan and Sherry Leventhal Center Auditorium, 233 Bay State Rd., Boston. Tickets are free and can be reserved here.