Your Bacon Shouldn't Come from Animal Cruelty, Says Animal Rights Activist and LAW Alum Steven Wise
Steven Wise on a Supreme Court case on banning inhumane confinement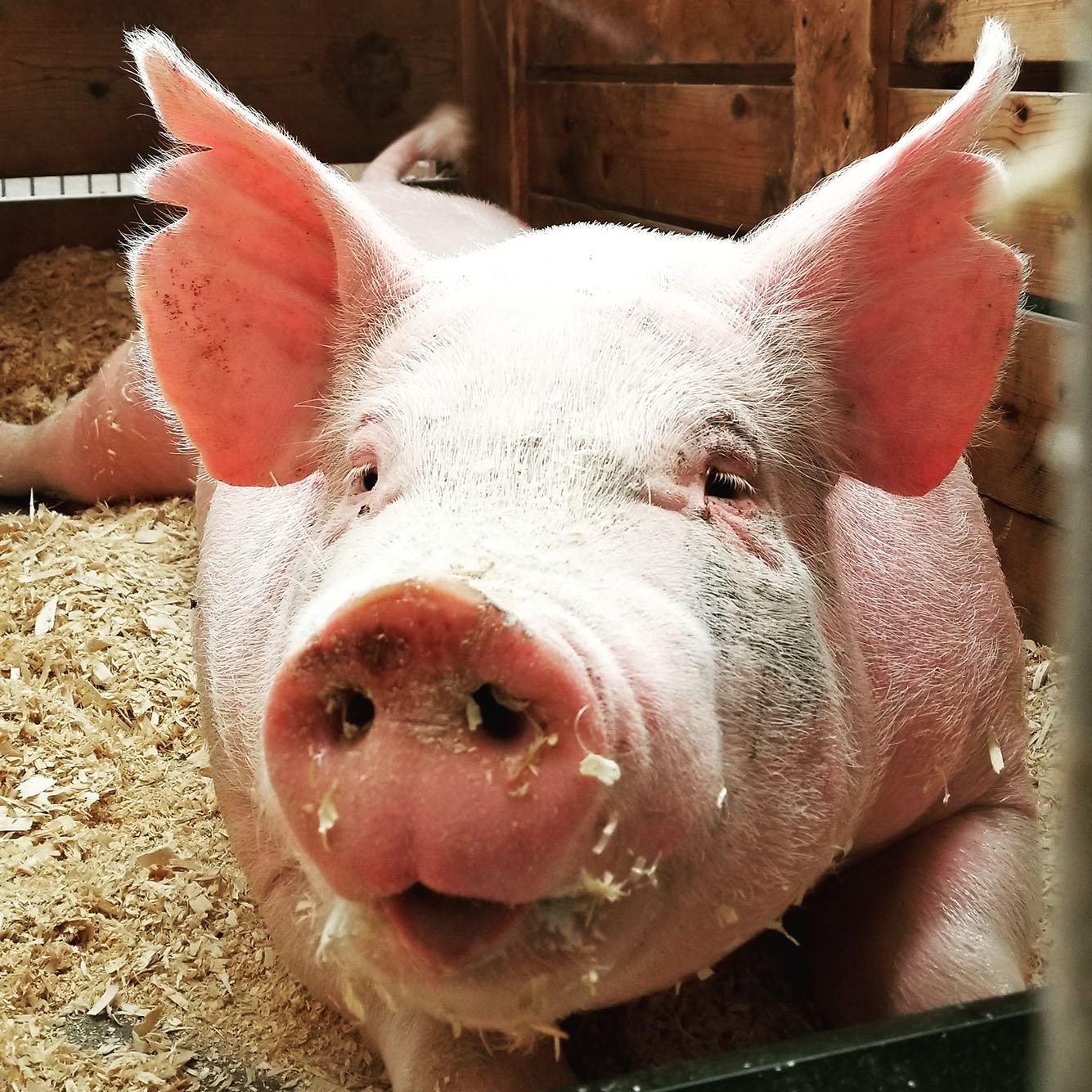 Animal Rights
Your Bacon Shouldn't Be the Product of Animal Cruelty, Says Animal Rights Activist and LAW Alum
Steven Wise on a Supreme Court case on banning inhumane confinement
"How much cruelty is a pork chop worth?"
So asked the headline in a Washington Post column about National Pork Producers Council v. Ross. The Supreme Court case, argued in October, involves a voter-passed ban in California on in-state sales of meat and eggs from livestock confined by means the electorate deemed animal cruelty.
The law, Proposition 12, bans sales of pork produced with gestation crates, enclosures that the Post columnist, a supporter of the law, described: "Five-hundred-pound pregnant sows are confined in a metal crate sized to fit their bodies. For 16 weeks of gestation, the sows can't turn around or stretch their legs. When they're ready to give birth, the pigs are taken to the 'Farrowing Barn' for a week to 10 days where they deliver their tiny progeny. The piglets scramble through another confined space to suckle their mothers, who are soon returned to the Gestation Barn for another round of 16-week torture."
But while Californians consume 15 percent of the nation's pork, they produce almost none themselves, importing it from other states. Therein lies the challenge before SCOTUS from the National Pork Producers Council and the American Farm Bureau Federation: California, they say, is regulating how producers in other states must raise their animals and increasing their production costs. The plaintiffs say that this violates the "dormant commerce clause," the US Constitution's implicit, long-understood rule that states cannot inordinately intrude on interstate commerce.
Roughly two-thirds of producers use gestation crates. But producers such as Tyson Foods have said they can sate Californians' appetite for pork without crates, while companies like the Cheesecake Factory are phasing out their use. Economists found negligible effects on the industry from Prop 12, passed in 2018.
Lawyer and animal rights advocate Steven Wise (LAW'76), founder and president of the Nonhuman Rights Project, has argued for decades, in print and in court, that higher animals such as chimps and elephants deserve legal status as autonomous beings, with the right to freedom from captivity. He worries that a loss by California before the high court would jeopardize animal welfare laws elsewhere, as he told BU Today.
BU Today:
On the legal merits, should the justices uphold California's law?
Wise: Setting aside the relevant animal welfare questions, Pork Producers deals with whether a California law can dictate to all 50 states how pork production is managed—which is a tremendously complex question. The constitutional stakes involve troublesome questions that arise when, for example, one state with limited pork production enacts a law that will likely have significant economic effects in other states, especially when a majority of the pork producers in the United States are from outside the enacting state. There are many layers to the "legal merits" here.
BU Today:
The plaintiffs say the California law will raise pork prices nationwide, but some major pork producers have said otherwise. Is the uncertain effect California's strongest argument for upholding the law?
Wise: In my view, the question of pork prices is not relevant. Upholding the law could lead to rising prices. Or it could not. This is not an area of expertise for me. What is clear to me is that pigs that are raised for food are treated inhumanely, and this law rightly seeks to address that issue.
---

What is clear to me is that pigs that are raised for food are treated inhumanely, and this law rightly seeks to address that issue.

---
BU Today:
Approximately 20 years ago, the New York Times wrote that pigs and laying hens are the most cruelly mistreated of factory farmed animals. That concern moved 62-plus percent of California voters to approve this law; is a state's right to make its laws likely to sway most justices?
I can only guess about what will sway these justices in this particular case. Many states have their own laws related to animal welfare and food safety. All California did here was ban the sale in California of pork from pregnant and nursing pigs confined to spaces so small they can't turn around. While there is a dormant commerce clause argument to be made, in truth, this law simply gives pork producers a choice if they want to sell their products in California to meet California's standards.
BU Today:
Some worry that if California wins, we'll have an unmanageable regimen that will allow each state to decide what cannot be sold within its borders—say, genetically modified food. What about that concern?
This is a typical slippery slope–type argument that we hear in our cases all the time. At the end of the day, this case is about Proposition 12, a law passed by the people of California, regarding pork production. That is what the court should be looking at.
BU Today:
If the court should rule against California, are there alternative animal welfare measures that would pass legal muster? Or are we simply not at the point where sufficient numbers of Americans are troubled by how our food is produced?
If the court should rule against California, my worry is that there might be animal welfare measures that could be similarly challenged. I believe there are growing numbers of Americans that are troubled by how our food is produced and the many other ways we treat nonhuman animals inhumanely. My hope is that they won't stand for a rollback of animal welfare jurisprudence in this case or any other.